Russia, China, India Ready to Launch Rival to World Bank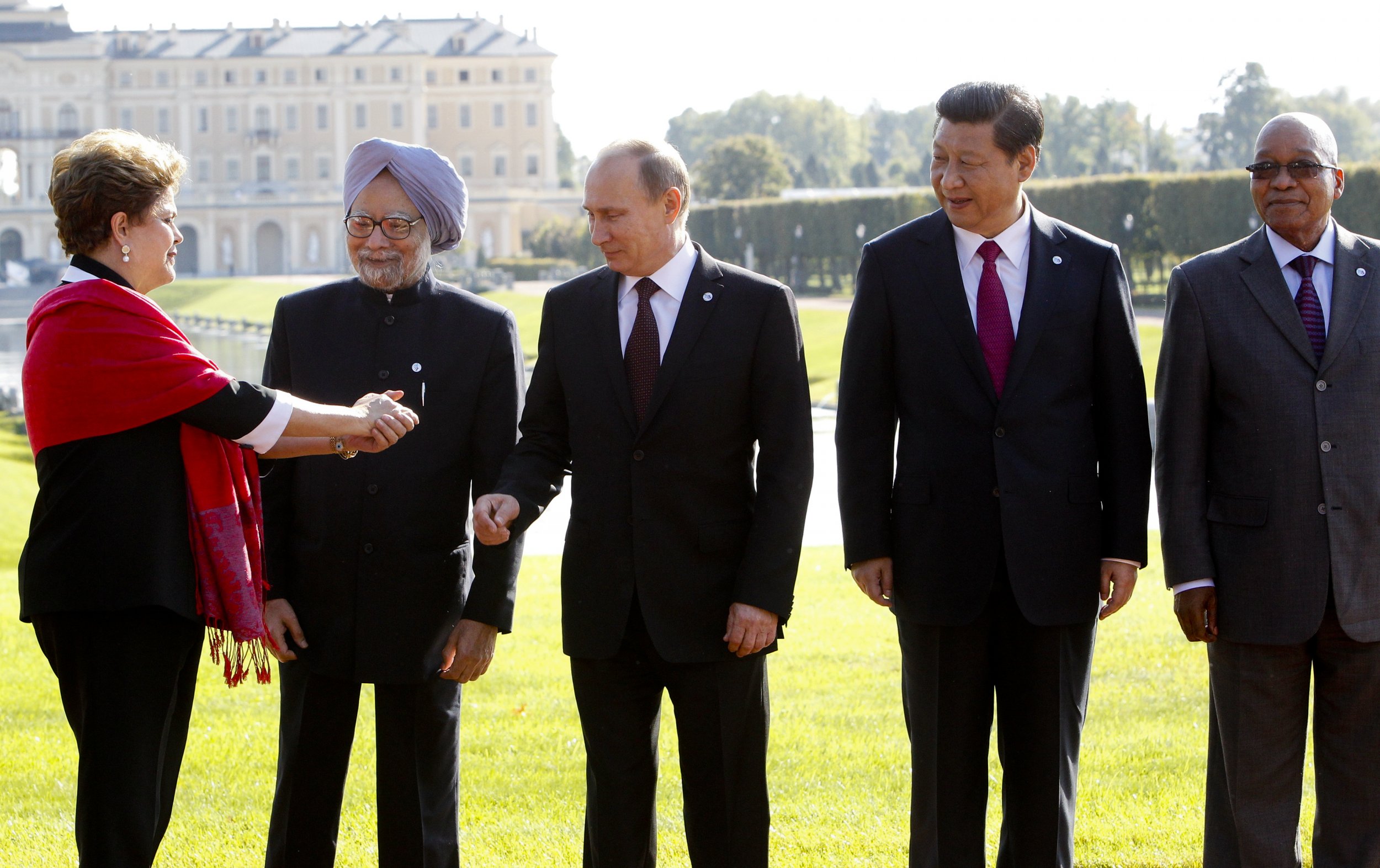 The long-awaited BRICS development bank is expected to finally be launched next week, Russian finance minister Anton Siluanov confirmed today.
The joint project will see the emerging economic powers of Brazil, Russia, India, China and South Africa establish an alternative to the World Bank, in an attempt to ensure economic stability should the U.S. dollar continue to fluctuate.
The 'New Development Bank' project will see each of the founding countries contribute $2 billion to the bank's funds over the next 7 years, with the bank's maximum capital set at $100 billion.
Non-BRICS countries will be invited to join as members once the New Development Bank opens for lending in 2016, said Siluanov.
The bank's stated aim is to keep emerging economies stable, serving as a counterweight in the case of disruptive capital outflow. The project presents a new step away from economic dependence on the U.S. by the BRICS countries.
The launch of the New Development Bank comes after growing mistrust by BRICS leaders of the World Bank, which they have accused of being too concerned with the Euro-Atlantic economic agenda.
The bank will be launched at a BRICS summit in Fortaleza, Brazil next week, said Siluanov, with all but the decision on the main headquarters' already agreed.
The two options currently being considered are Shanghai or New Delhi, reported ITAR TASS. Russia has stated no preference but will aim to retain involvement by dominating at the managerial level.
Siluanov also confirmed that plans for a separate BRICS project, planned as an alternative to the International Monetary Fund. A joint contingency currency pool between the five BRICS countries is on the agenda at Fortaleza, which would see a further $100 billion become available to any member in proportional installments.
"In current conditions of capital volatility, it is important for our countries to have this buffer in addition to the International Monetary Fund," Siluanov said.
The pool will become available in 2015 and will see each BRICS country putting in as much of a proportion of the total capital as it would be allowed to withdraw, except for China and South Africa, the largest and smallest contributor, respectively.
China will only be able to access half of its $41 billion, while South Africa will be able to withdraw twice the amount of its $5 billion investment. Russia, India and Brazil will each chip in $18 billion from their foreign exchange reserves and be able to withdraw all of it back.
"It is to be a mechanism that could react swiftly to capital outflow by offering swap operations... in dollars," said Siluanov.
The BRICS development bank was first discussed as a possibility in 2012 but progress has been slow, marred by disagreements over the organisation's funding and leadership.
However India and China have both recently suffered slumps due to volatility in their foreign exchange markets, as cheap dollars flooded the market last year, prioritising the need for a more self sufficient BRICS union.
Similarly Russia's increasingly austere trade relations with the US over the crisis in Crimea has seen it increase its efforts to establish economic ties elsewhere.