Russia and China Join Forces for Navy Drills Off North Korean Coast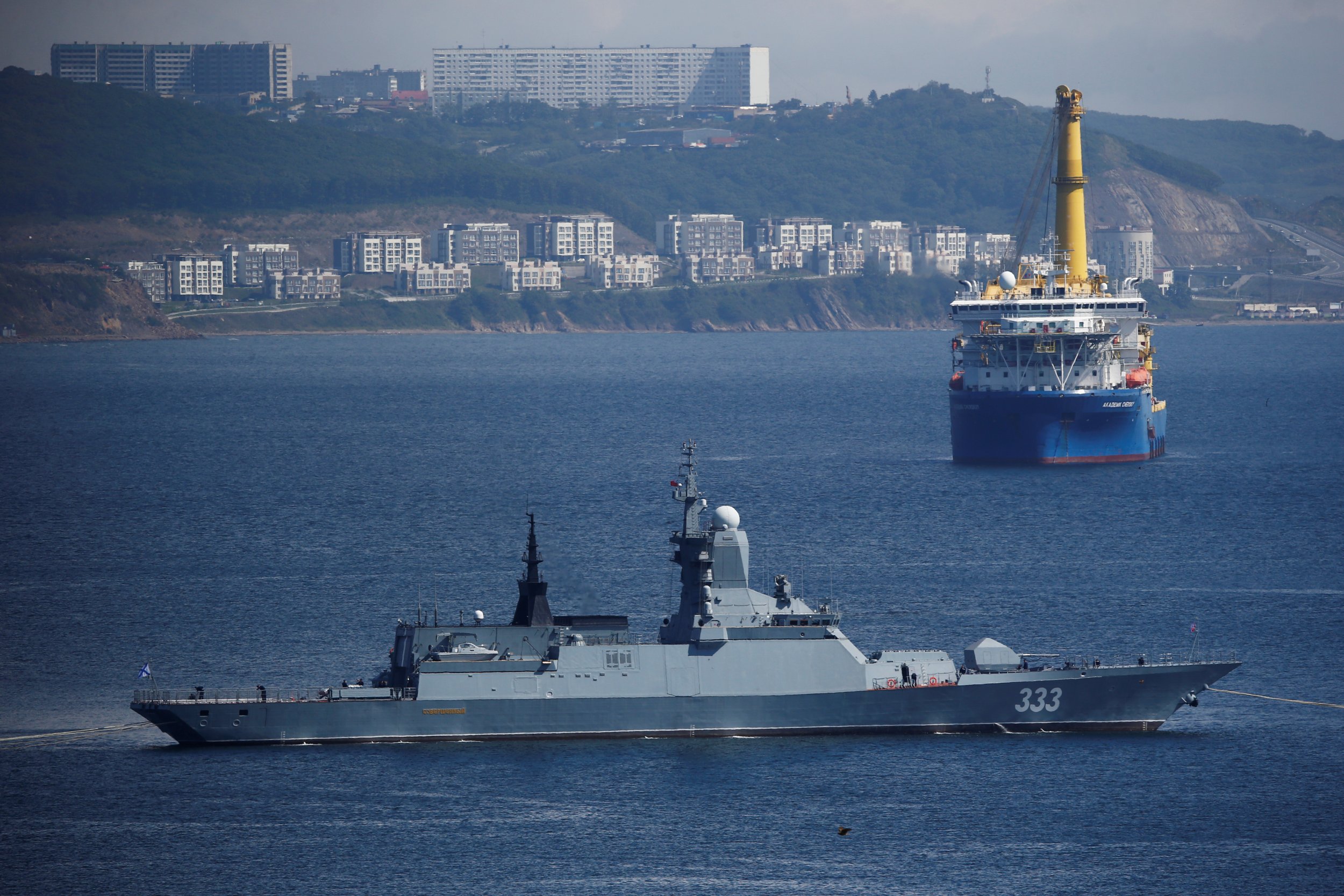 Russia and China have kicked off naval drills from the largest Russian port in the region bordering North Korea, whose recent nuclear tests will likely cast a tall shadow over talks at the United Nations this week.
Both Russia and China officially condemn the North's aspirations to develop nuclear intercontinental ballistic missile capabilities. However, the two have blamed Pyongyang's progress in this mission on U.S. sanctions and its military support for allies near North Korea.
While Beijing and Moscow have avoided fully pardoning North Korea's actions or fully condemning U.S. support for regional allies, they have been much more direct in their mutual support.
As part of the Marine Cooperation 2017 drill, China and Russia began jointly practicing naval combat in July in the Baltic Sea. The two navies kicked off the Pacific stage of the drill this week, focusing on coastal combat during the first few days before moving out to the Sea of Okhotsk, nearer to Japan.
Sailing into the Russian port of Vladivostok, the Chinese navy greeted Russian sailors with a 21-gun salute, and Russia responded in kind, Russian Pacific Fleet Captain Vladimir Matveev told state news agency Tass on Monday. This is Russia's main Pacific port and the capital of Russia's Primoriye region, which borders North Korea.
As part of the Chinese navy's deployment, Beijing sent its Shijiazhuang destroyer, its patrol ship Da Qing, the integrated supply ship Dong Pinghu and the rescue vessel Changdao, Russian naval news site Flot reports.
According to Matveev, Russia is sending the large anti-submarine ship Admiral Tributs, its new corvette Sovershenniy (Flawless), the rescue ship Igor Belousov, an R-11 missile boat, the small anti-submarine ship Sovetskaya Gavan (Soviet Harbor),the hydrofoil Victor Faleev, an MB-93 tugboat and two diesel-powered submarines whose names he did not divulge.
Neither navy linked the drill directly to the North Korea tensions. Russia and China's militaries have made an open effort to close ranks in recent years, holding a handful of joint drills and training events. Russia's defense minister, Sergei Shoigu, announced in June that the two countries plan a series of military events to "strengthen international security."
Russia has made a concentrated attempt to increase its trade with China and within the Asia-Pacific region in general, especially in the aftermath of the collapse of relations with Europe in 2014. Russia's annexation of Crimea from Ukraine continues to hinder Russian plans to increase business with Europe due to sanctions.