Russia Blasts 'Provocative' Nancy Pelosi, Vows to Back China
Russia has condemned a potential visit to Taiwan by U.S. House Speaker Nancy Pelosi at a time of heightened tensions between the United States and China.
Although Pelosi's travel plans have not been confirmed by her office, local news outlets reported Pelosi was set to become the first House of Representatives speaker since 1997 to set foot on the self-ruling island that Beijing claims as its own on Tuesday.
Beijing has reacted angrily to the visit, warning it would not "sit by idly" if it feels that its "sovereignty and territorial integrity" were being threatened.
Moscow values its close relationship with Beijing, and Chinese support has helped Russian President Vladimir Putin as he faces global pariah status due to his invasion of Ukraine.
Putin's spokesman Dmitry Peskov told reporters on Tuesday that "a possible visit to Taiwan, of course, is purely provocative."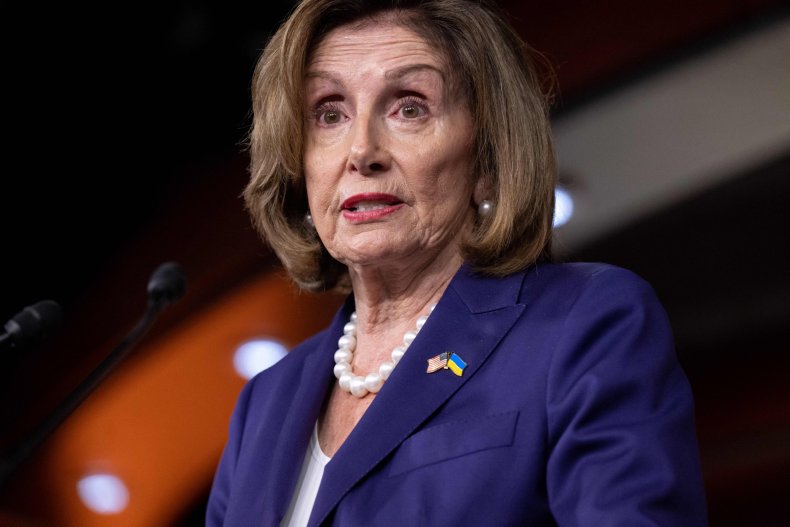 "This provokes a situation in the region," he said according to the Russian news agency RIA, adding that such a visit could lead "to an increase in tension."
Russian foreign affairs spokeswoman Maria Zakharova described Pelosi's potential visit "as another provocative action by the U.S. administration, which wants to put additional pressure on Beijing."
She reiterated Russia's support of the "one China" policy in which Beijing is "the only legitimate government that represents all of China, and Taiwan is an integral part of China," RIA Novosti reported.
In a post on her Telegram social media account, Zakharova added, "Washington is bringing destabilization to the world."
In comments reported by Russian state media, Andrey Klimov, deputy chair of Russia's Federation Council foreign affairs committee said such a visit is an attempt to show that "the Yankees have the right to fly and sail wherever they want against the wishes of others."
He called it a "flamboyant pre-election PR move" from Pelosi which could "undermine relations between China and the United States."
Meanwhile, in further comments, Peskov said that China's "very sensitive attitude" to the visit was "absolutely justified."
"Instead of respecting this sensitivity, unfortunately, the United States chooses the path of such a confrontation. It does not bode well. One can only express regret here," he added.
President Joe Biden and his Chinese counterpart Xi Jinping held a lengthy conversation last week. Biden has said publicly he did not think it was a good time for Pelosi to visit the island, he has not told her not to go on her tour of Asia, CNN reported.
The White House said it is up to the House speaker where she travels, according to CNN, which added Beijing may be confusing Pelosi's visit with an official administration trip since she and Biden are both Democrats.
Newsweek has reached out to the White House for comment.