Russia Claims 463,000 Square Miles of Arctic Territory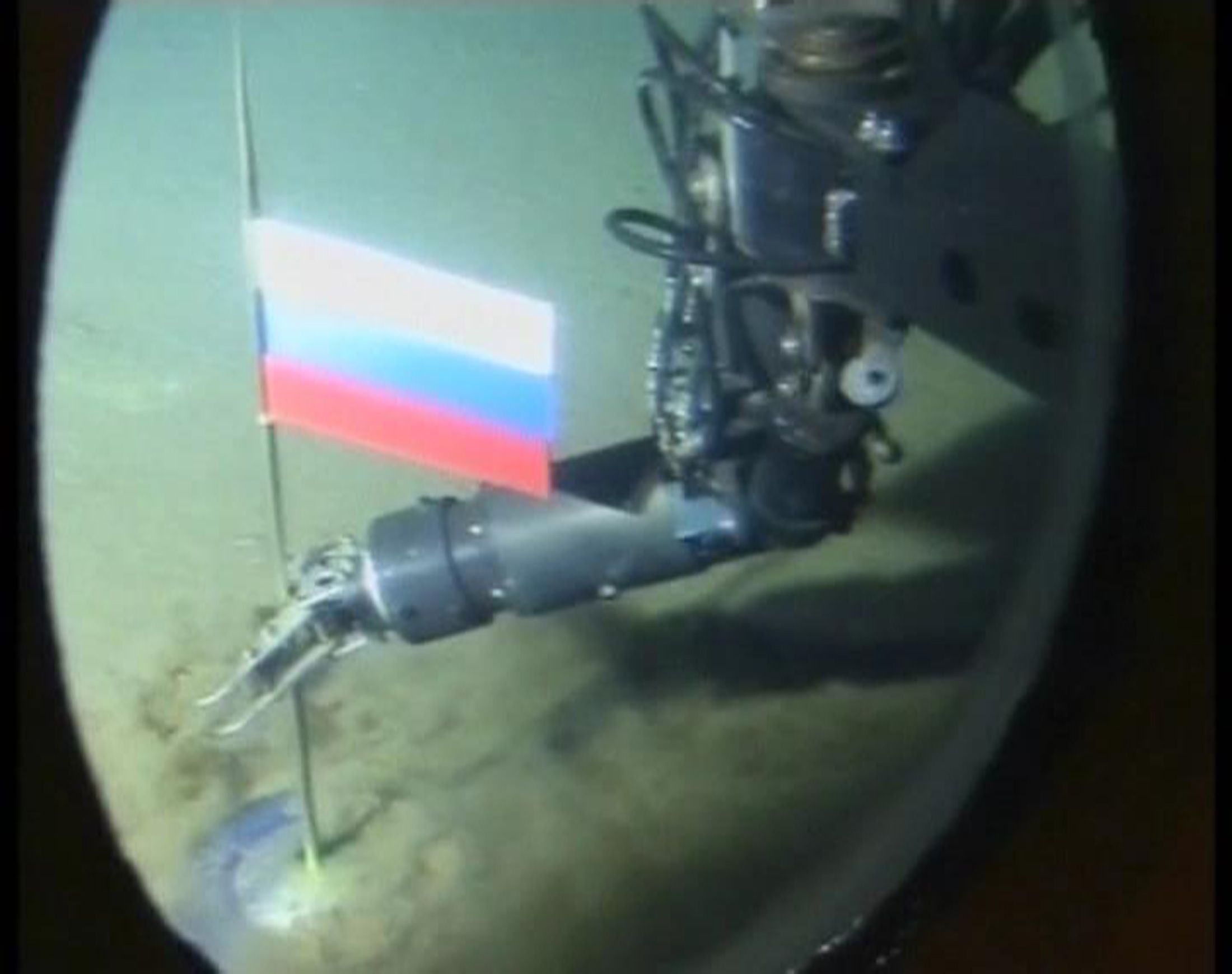 Russia has renewed its claim on 436,000 square miles of Arctic territory in an application to the United Nations, the Russian Foreign Ministry said Tuesday. Russia's previous claim was rejected in 2002 by a U.N. commission on the grounds of insufficient evidence.
This time, the ministry says it has "ample scientific data collected in years of scientific research," The Associated Press reported. The area of Russia's claim extends 350 nautical miles from beyond its shoreline.
The diplomatic move will likely provoke the ire of other Arctic-bordering nations, as discussed in a recent Newsweek cover story. The U.S., Canada, Norway and Denmark also have territorial ambitions in the region and have rejected Russian claims to the area, which is thought to hold up to a quarter of the world's undiscovered oil and gas reserves.
In reaction to the Russian claim, the Canadian Department of Foreign Affairs, Trade and Development said in an email, "All Arctic Ocean coastal states are committed to the orderly resolution of any overlaps of continental shelf and reaffirmed this commitment in the Ilulissat Declaration in May 2008."
The Ilulissat Declaration was enacted to block any "new comprehensive international legal regime to govern the Arctic Ocean" and contains an additional pledge for "the orderly settlement of any possible overlapping claims."
Increasing rivalries in the region have been exacerbated by climate change, as melting northern ice caps have allowed more opportunities for nations to explore and expand in contested areas.
"The melting of the Arctic ice is uncovering a new and vulnerable sea, but countries like Russia and Norway want to turn it into the next Saudi Arabia," Greenpeace Russia Arctic campaigner Vladimir Chuprov was quoted as saying by the AP.
These renewed territorial claims come in the midst of what has been described as the worst state of relations between Russia and the West since the end of the Cold War, particularly with the ongoing conflict in eastern Ukraine between Russian-backed separatist rebels and the pro-European Ukrainian government. NATO has accused Russia of actively sending troops to support the rebels.
Russia has not hidden its expansionist ambitions in the north. In 2007, a Russian submarine dropped a canister containing a Russian flag on the ocean bed of the North Pole in what appeared to have been a publicity stunt to annoy its Arctic competitors.