Russia Claims Syria Chemical Attack Used European Equipment
A Russian Foreign Ministry spokesperson has claimed that the April gas attack on the Syrian city of Douma was launched using equipment produced in Western Europe.
In a press conference Friday, Maria Zakharova said the Kremlin had proof linking the gas attack—which killed at least 70 people—to Europe and showed reporters pictures of what she alleged was the equipment in question, Russian state-run news agency Tass reported.
President Bashar al-Assad's Syrian regime has been accused of being behind the attack in Douma, which reportedly combined sarin and chlorine gas. Regime forces are believed to have been behind numerous chemical attacks throughout the seven-year civil war. It was after Douma that joint American, British and French airstrikes targeted the regime's suspected chemical weapons facilities in Syria.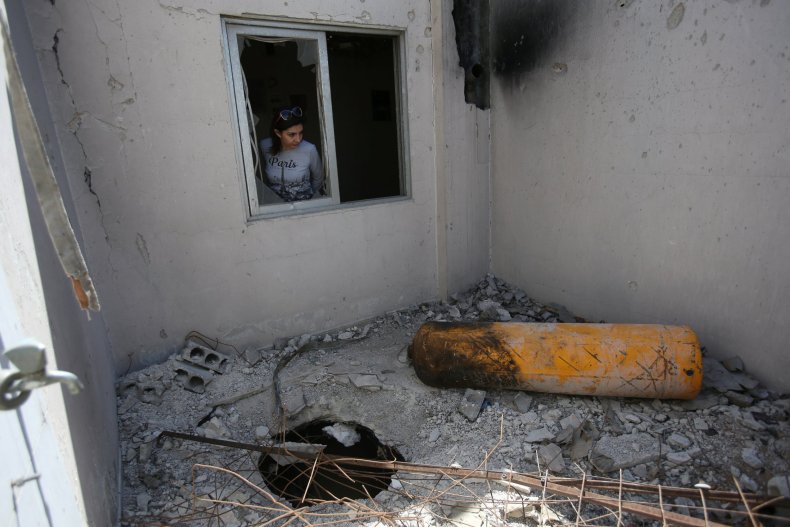 But Assad and his Russian allies now blame rebel groups for the attack, suggesting they hoped to pin the blame on the regime. Russian state television has been particularly active in spreading this theory, but no evidence supporting it has ever been produced. Initially, Russian officials said the attack never even happened and accused British intelligence services of faking the aftermath footage using actors.
Russian state TV channels have previously broadcast behind-the-scenes footage from a 2016 Syrian film, suggesting it proves the Douma attack was faked. Humam Husari, the film's director, said the broadcast was a "cheap and desperate attempt to deny the obvious chemical weapons attack."
Russia vetoed a United Nations proposition for an independent chemical weapons inquiry, preferring instead to launch its own investigation. Zakharova told reporters that the process was "underway to establish who of the militants and terrorists used this equipment," which she said was partially improvised but includes "quite professional components."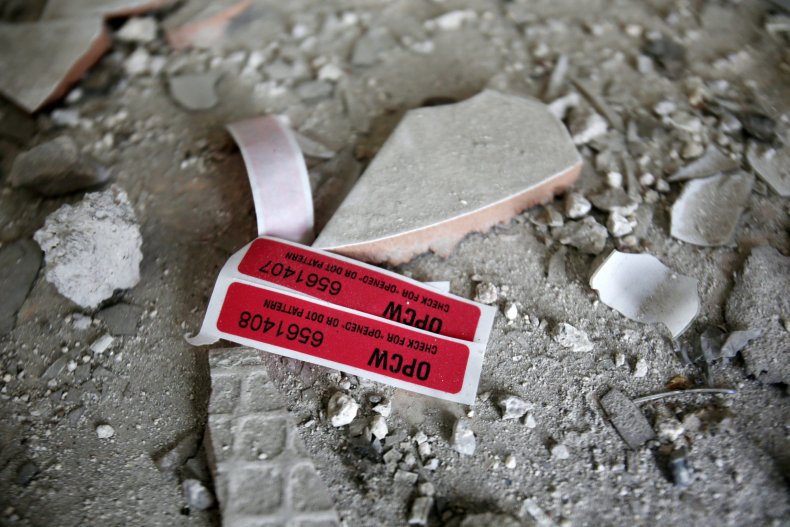 Presenting images allegedly taken in Douma, Zakharova said the weapons were "used by terrorists." She claimed the images showed that "this equipment got into terrorists' and militants' hands from Western Europe."
The Organisation for the Prohibition of Chemical Weapons is running its own analysis of samples taken from the Douma attack site. When they reached the town in April, inspectors were barred from accessing the site by Syrian forces. This led to suggestions that the regime and its Russian allies were trying to cover up the incident and remove evidence. The team was eventually able to secure samples and speak to witnesses for its report, which has not been published yet.
An open source analysis by Bellingcat argued it is "highly likely" the Syrian government was behind the Douma attack. The report cited similarities between the munitions found at the attack site and those used in previous regime gas attacks, as well as the presence of two military helicopters above the city before the attack.