Russia Comes To Venezuela's Rescue As U.S. Imposes More Sanctions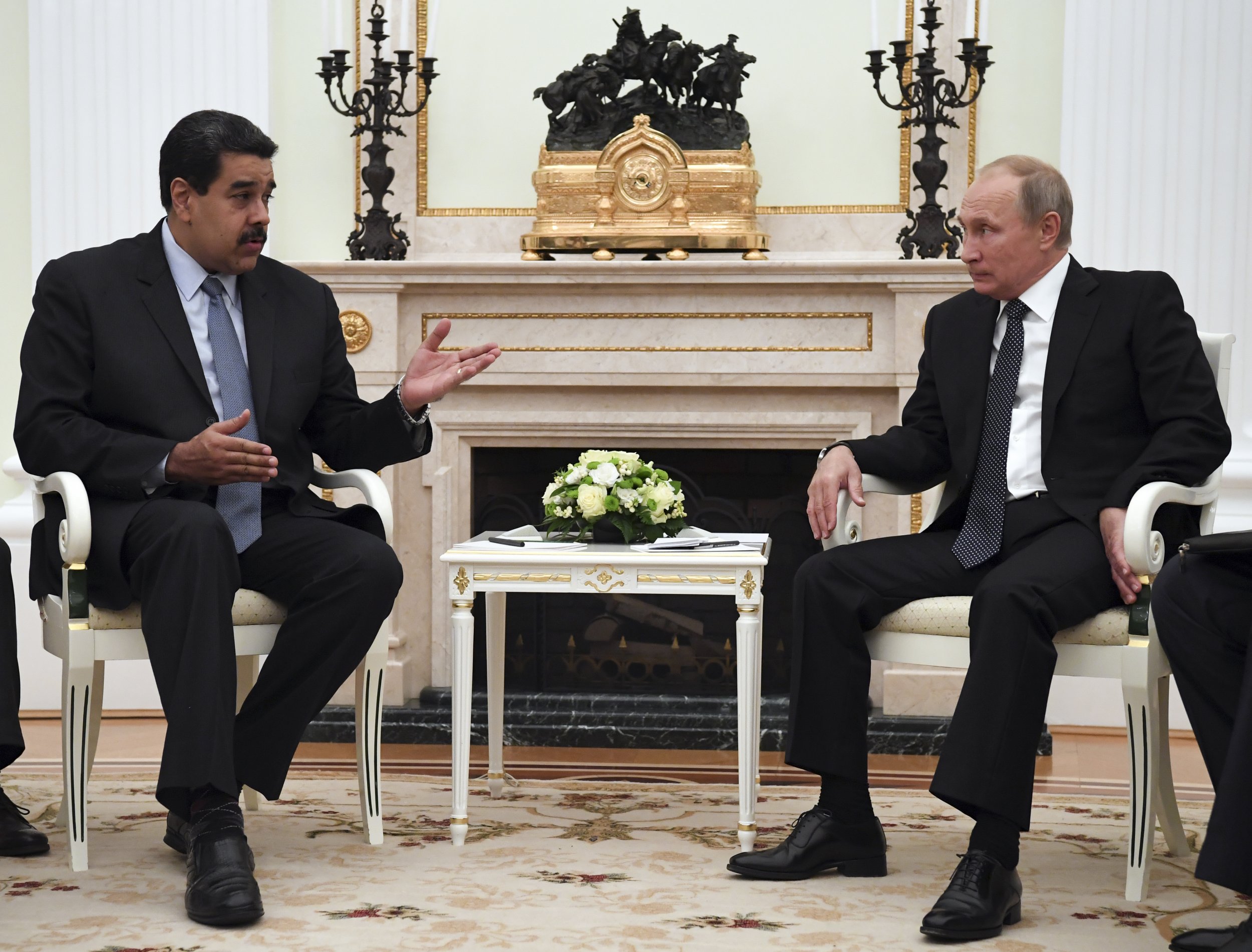 Where the Trump administration only sees a foe in Venezuela, Russia wants to be the nation's savior.
The Putin administration agreed to the restructuring of the nearly $3 million in loans Venezuela has taken from the Russians—although the amount pales in comparison to the overall $120 billion debt Venezuela still grapples with.
This is the third time Russia has come to Maduro's aid since last year, The New York Times reported. And it comes at a crucial moment: Russia is flexing its diplomatic muscles on our side of the globe just as the United States clenches its fist.
On Thursday, the U.S. Department of the Treasury imposed sanctions on 10 additional Venezuelan officials, including some government ministers who allegedly helped President Nicolas Maduro's efforts to undermine an electoral process in Venezuela last October. The officials were associated with media censorship or corruption cases involving the country's food programs, according to a statement.
"As the Venezuelan government continues to disregard the will of its people, our message remains clear: the United States will not stand aside while the Maduro regime continues to destroy democratic order and prosperity in Venezuela," Secretary of the Treasury Steven T. Mnuchin said in the statement, adding that the department is committed to pushing efforts to sanction Venezuelan government officials "who are complicit in Maduro's attempts to undermine democracy."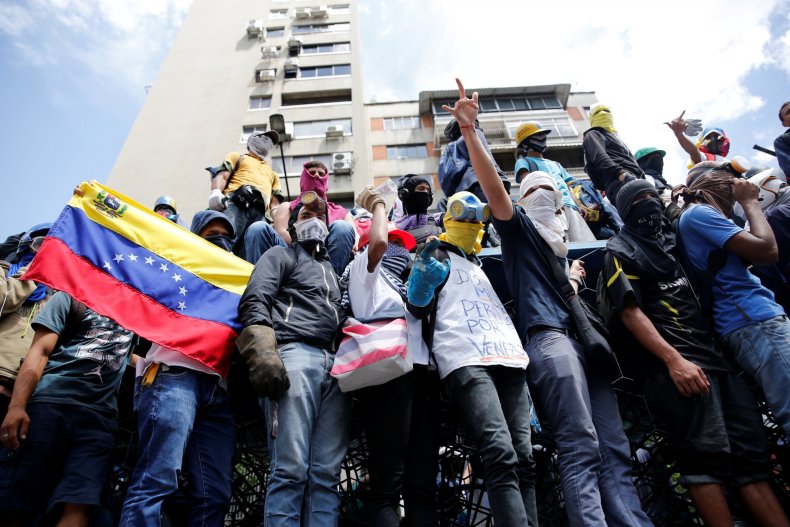 The new sanctions follow other Trump administration restrictions imposed last month. Financial institutions operating in the U.S. are banned from providing new cash to Caracas or state-oil giant Petróleos de Venezuela, which has managed to stay current on its multi-million bond payment obligations—even though it still has to pay $500 million in debt payments and is missing a debt payment to India's top oil producer ONGC.
Venezuela's default still looms, but to ease the nation's financial burden, Russia has become, time and again, the lifeline for the South American nation's ailing economy. When President Trump announced last August that he was mulling the possibility of a military intervention in Venezuela, Maduro said he would discuss increased military cooperation with the Russian government during his visit to Moscow early last month.
"From the standpoint of the Russians, it has a perfectly symmetrical response in bolstering power in America's backyard," Helima Croft, global head of commodity strategy for RBC Capital Markets, told Newsweek. "It will strengthen its relationship with Venezuela, but it will become the next Cuba in terms of Russian influence."
Russia has used its state oil company, Rosneft, as a tool to exert influence in the region, the Times reported. As the company is negotiating an interest swap in Citgo—a U.S. based oil refinery owned by Petróleos de Venezuela—for oil fields in Venezuela, Rosneft has also focused investments in Cuba.
But Croft warns that restructuring and paying debt will not mitigate Venezuela's woes. "Let's say PDVSA can survive the payments thanks to the Russians. Venezuela will be an economic basket case and its systemic failure on infrastructure poses a risk, as major accidents might occur again," she said, referencing the deadly explosion in Venezuela's biggest refinery that killed 39 people in 2012.