Russia Confronts Trump over U.S. Strategy on Syria and Assad after 'Chemical' Attacks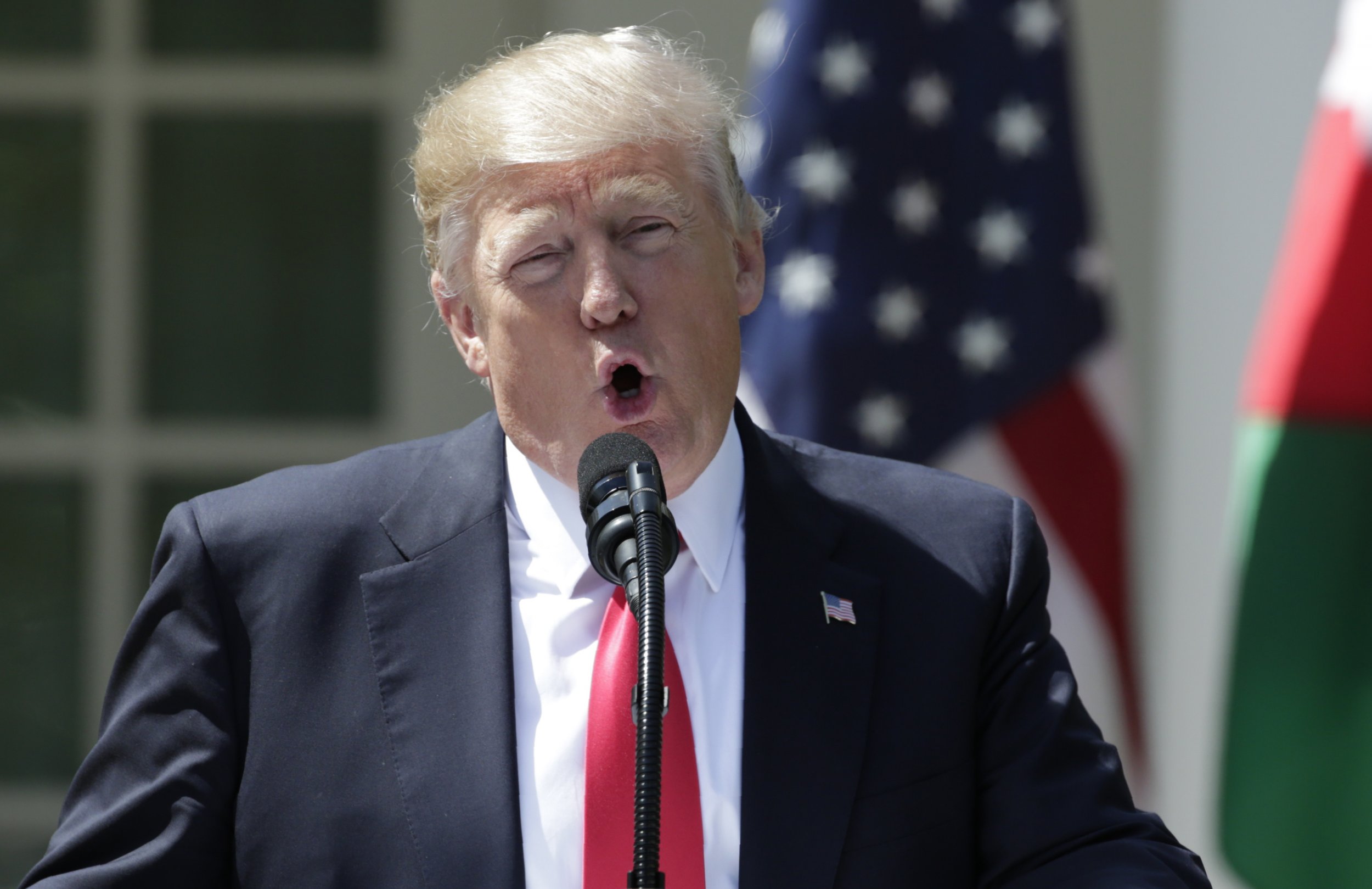 Russia has challenged President Donald Trump to come up with a clear, comprehensive strategy for the war in Syria after Trump said Wednesday that an alleged chemical attack had changed his opinion of Syrian President Bashar al-Assad.
Russia's Foreign Ministry suggested Trump's policy toward Syria's six-year civil war has not been consistent or clear since the leader took office earlier this year. Unlike his predecessor, former President Barack Obama, Trump displayed a willingness to cooperate with Russia, which has backed Assad, in the fight against the Islamic State group, also known as ISIS, and other opposition groups. Trump had said Assad was a better alternative to other factions, but after footage emerged earlier this week of what appeared to be a chemical attack in the northwestern rebel-held city of Idlib, Trump said his view toward Syria and Assad had "changed very much." The U.S. government blamed Assad for the attack.
"Russia's approach to Assad is clear. He is the legal president of an independent state. What is the U.S. approach?" Russian Foreign Ministry spokesperson Maria Zakharova told CNN in a text message, published Thursday.
Moscow argued that the attack, which reportedly killed dozens of civilians, was the result of a Syrian air strike that accidentally struck a chemical weapons storage facility used by rebels. This view was disputed by Western officials, including U.K. Foreign Minister Boris Johnson, who said "all the evidence" he had seen so far indicated the Syrian military was behind the attack. The U.S., U.K. and France have expressed a desire to draw up a U.N. Security Council resolution over the incident, something Zakharova said was a "political show" that presented charges against the Syrian government without any evidence.
Russian President Vladimir Putin said Thursday that it was unacceptable to launch baseless accusations pending the results of an investigation into what occurred in Idlib, according to Russia's NTV.
Trump has blamed Obama for mishandling political crises in the Middle East and said the former president failed to take action when necessary. In 2013, Obama, who supported the Syrian opposition, indicated he would pursue a military intervention against Assad after accusing him of a chemical attack in the rebel-held eastern suburbs of Damascus. The U.S. instead continued to train and equip various insurgent groups, but stopped after jihadist organizations such as ISIS and Al-Qaeda became influential over the opposition. The U.S. then began a campaign of airstrikes against ISIS in Syria in 2015 and shifted its support to Kurd-led militants, which have also received Russian and Syrian army support.
Trump, who opposed military intervention in Syria under the Obama administration, has not said if he would take action against Assad, while other Western countries, including the U.K., have ruled out a military intervention. Trump's apparent condemnation of the Syrian government Tuesday came less than a week after Secretary of State Rex Tillerson and U.S. ambassador to the U.N. Nikki Haley indicated that Assad's fate would be left up to the Syrian people and that removing him from power was no longer a policy goal of the U.S.