Russia 'Congratulates' Lithuania After Walmart Ends Sale Of T-Shirts Featuring Soviet Symbols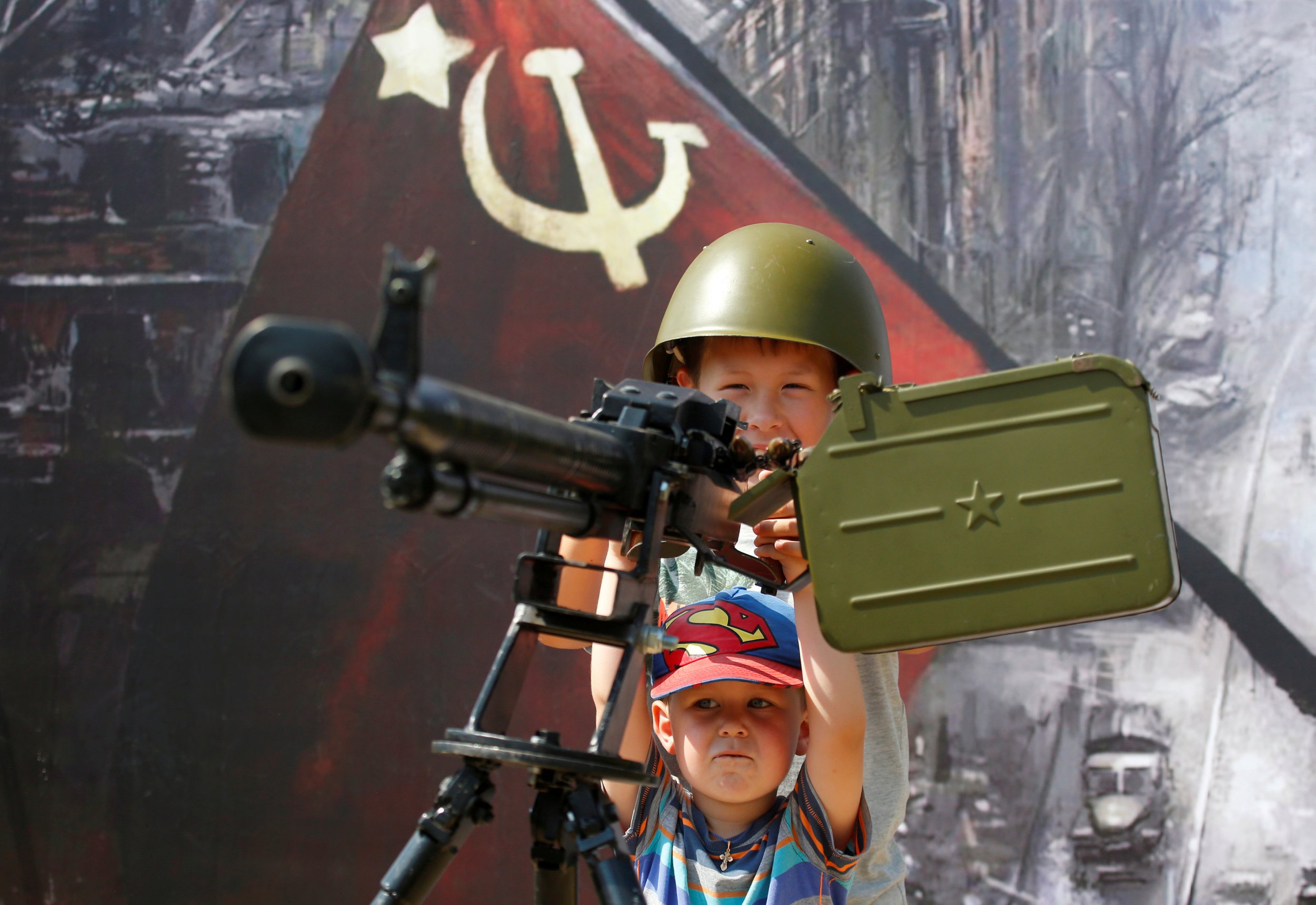 Russia's Ministry of Foreign Affairs took to Twitter on Wednesday to congratulate Lithuania's minister of foreign affairs on the "important matter of t-shirts" after Walmart reportedly said they would no longer sell clothing featuring Soviet imagery.
"We value Walmart's decision to stop selling clothing with Soviet symbols that are associated with mass murder of millions of innocent people. We believe other companies will follow Walmart's example," Lithuania's Minister of Foreign Affairs Linas Linkevicius tweeted, quoting a story from the BBC.
"Congratulations on your victory, in the important matter of t-shirts. We expect you to show the same determination and efficiency in fighting the demolition of WW2 monuments in Europe to Soviet soldiers who saved millions of innocent people, while sacrificing their own lives," the Russian Ministry of Foreign Affairs replied, in an apparent reference to laws in former Soviet countries that call for the removal of Soviet monuments, including Lithuania, which banned all Soviet symbols in 2008.
The exchange comes as Walmart agreed to remove shirts with Soviet symbols from its online catalog, following requests made earlier this month by the Lithuanian ambassador to the United States and a group of lawmakers from Estonia and Latvia.
"Horrific crimes were done under the Soviet symbols of a sickle and hammer. The promotion of such symbols resonates with a big pain for many centuries," Rolandas Krisciunas, Lithuania's ambassador to the United States wrote in his letter to Walmart, according to The Hill. "When the Soviet Union occupied Lithuania, hundreds of thousands of our citizens were killed, exiled, tortured, raped, separated from their families. Similar fates struck dozens of millions of other innocent people, including children, across Europe and across the globe."
Other former Soviet countries have taken a stance on the removal of Soviet symbols. The move has angered Russia, claiming that such laws and the toppling of monuments are an attempt by countries to dictate their own versions of history. "While some former Soviet states move to erase their Communist legacy, Russia remains fiercely proud of its own," The Moscow Times wrote in 2015.
Nearly 52,000 squares and streets are now renamed and "almost one and a half monuments" to former Soviet leader Vladimir Lenin have been "toppled" since Ukraine enacted a "de-communization" law in 2015, Ukrainian President Petro Poroshenko announced in May.
Russia also warned Poland in 2017 that its "de-communization" laws would be a "tough test" for relations between the two countries.
"If hundreds of monuments are taken down … it will not be received by Russian society as a 'fight against Russian propaganda' but as a cruel insult to the memory of our forefathers, and a show of the real attitude of Poland to Russia and the Russian people," Moscow's Ambassador to Warsaw Sergey Andreev said, adding that 600,000 Soviet soldiers lost their lives after liberating Poland from Nazi occupation.