Russia Hit by Second Covid Wave With Record Infection Numbers and Rising Deaths
Russia has recorded one of its highest number of new cases of COVID-19, as new infections spike for a second consecutive month, amid warnings of hospital bed shortages and overflowing morgues during the pandemic's second wave.
Data released Wednesday showed there had been 11,115 new cases of the disease in 24 hours. This was only 500 fewer than Tuesday's figure, whose tally was the second highest since the start of the pandemic—and only 41 fewer than the record high of 11,656 on May 11.
It brings the official number of cases in Russia to 1,248,619, making it the world's fourth most-affected country by the disease.
Meanwhile, a discrepancy has emerged in the death toll since the start of the pandemic listed by Russia's coronavirus task force and that listed in official government figures.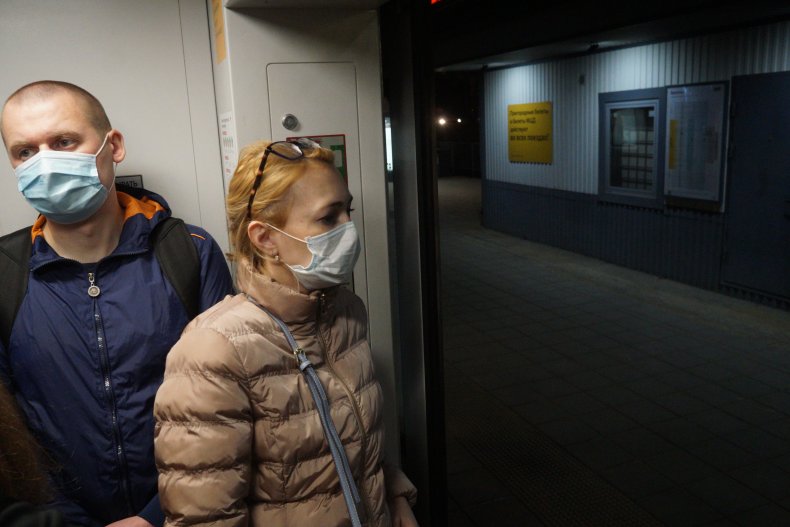 Figures this week from state statistic agency Rosstat and reported by Bloomberg, showed that 45,663 people who tested positive for the disease through to the end of August have died. This included deaths directly from the disease and cases where it was listed as an "important condition" that caused death.
This is more than double than the official death toll on Wednesday of 21,865, a number whose accuracy has been questioned by experts and the World Health Organization and would give Russia one of the lowest death rates in the world.
In Moscow, which is the epicenter of the pandemic in the country, students at private educational establishments have been told to stay at home for two weeks, RIA Novosti reported.
Meanwhile, Moscow mayor Sergei Sobyanin reopened two temporary hospitals to treat patients as concerns grow around the country at the rate of infections growing, Interfax reported. The Gamaleya research center outside of Moscow, which developed the Sputnik V vaccine championed by Russian president Vladimir Putin, defended its research saying in a letter published by the Lancet that it would share the raw data with other researchers if they received a formal request.
However, The Moscow Times reported that Russian scientists have not shared the data behind the drug's clinical trial. Meanwhile, a group of 37 scientists from around the world penned an open letter that questions the results of the drug's treatment.
The graph below provided by Statista shows the reach of the coronavirus around the world.