Nine COVID Patients on Ventilators Die After Hospital Oxygen Pipe Ruptures
Nine COVID patients on ventilators in intensive care units at a Russian hospital died when the pipe delivering them oxygen ruptured, news agencies reported.
The patients at the Republican Clinical Hospital of Vladikavkaz in North Ossetia, in the Caucasus region, were aged between 48 and 85 and had been in a serious condition, according to Tass.
When the accident occurred on Monday, there were 71 ICU patients and 13 of them had been on ventilation. Among the deceased were eight women and one man.
Sergei Minyailo, the republic's acting head, said that an oxygen pipe about 5 feet underground had burst, interrupting the patients' supply. Other patients were transferred to a backup supply that had been interrupted for between 30 and 40 minutes.
Russia's investigative committee said that a criminal case has been launched into whether the deaths were as a result of criminal negligence, although Minyailo said it was too early to assign blame.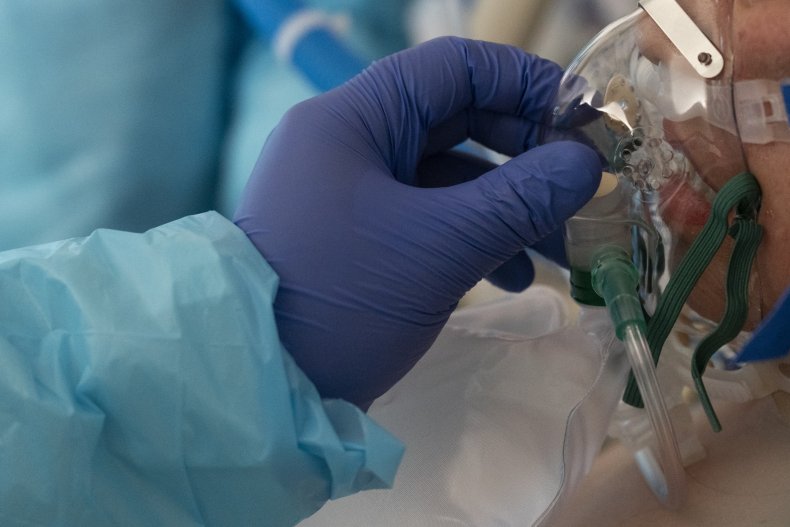 RIA Novosti reported that Russia's defense ministry had delivered oxygen to the hospital and that there would be further supplies coming from neighboring areas Krasnodar and Stavropol.
North Ossetia's acting health minister, Soslan Tebiev, said that at the time of the malfunction, no work was being carried out on the pipe and that experts were examining the causes of the incident.
"The oxygen supply will be restored today or tomorrow," he said. "Specialists are working at the scene."
Newsweek has contacted the regional investigative committee for comment.
It was the latest in a series of tragic accidents in Russian hospitals, which have been under strain because of the coronavirus.
A faulty ventilator is thought to have caused a fire that killed three patients at a hospital in the city of Ryazan about 120 miles southeast of Moscow. Faulty ventilators also caused fires at hospitals in the Russian capital and St Petersburg in May 2020.
Russia has been hit hard by the pandemic, with the fourth highest number of cases in the world at around 6.5 million. Although Russian officials have been accused of downplaying the numbers, the death toll of 165,650 deaths is still Europe's highest.
Mandatory vaccination has been imposed in parts of the country. In Moscow, a push was launched in June to fully vaccinate 60 percent of all service sector workers within seven weeks, The Moscow Times reported, but take up of the jabs nationally has been relatively low.
Only one in four people in Russia have had at least one dose of the domestically produced vaccine, according to government figures this week.
The graphic below from Statista shows a global snapshot from last month of vaccination numbers.