Russia Coronavirus Vaccine, Given to Putin's Daughter, Not on WHO List of 6 Candidates in Phase 3 Trials
Health experts raised safety concerns about Russia's "approved" coronavirus vaccine and less than two weeks ago, the World Health Organization listed the candidate as being in the Phase 1 trial stage.
Russian President Vladimir Putin announced the country registered a new coronavirus vaccine, championing it to be a world first. One of his daughters was already vaccinated with a dose, and officials said they plan to vaccinate millions of people before the candidate undergoes Phase 3 trials, which is the most extensive part of the testing process.
A status report on vaccine candidates from the World Health Organization (WHO) on July 31 listed six candidates as being in the Phase 3 part of the process. Among them were candidates from AstraZeneca, Moderna and Pfizer, three companies the Trump administration has financial agreements with to produce and secure doses of the potential vaccines.
Kirill Dmitriev, a senior official with Russia Direct Investment Fund, a government-controlled investor in the country's vaccination effort, told The New York Times Phase 3 trials would begin in early August. But, the candidate from the Gamaleya Research Institute was not one of the six candidates in the Phase 3 trial stage, according to WHO, and the organization urged Russia to follow guidelines.
"Sometimes individual researchers claim they have found something, which is of course, as such, great news," WHO spokesman Christian Lindmeier told reporters on August 4, according to the AFP. "But between finding or having a clue of maybe having a vaccine that works, and having gone through all the stages, is a big difference."
At the time, Lindmeier said the WHO was not aware of any Russian vaccine that was on the verge of being deployed. If there was "anything official," he noted colleagues in the European office would "definitely look into this."
Newsweek reached out to the World Health Organization for comment but did not receive a response in time for publication.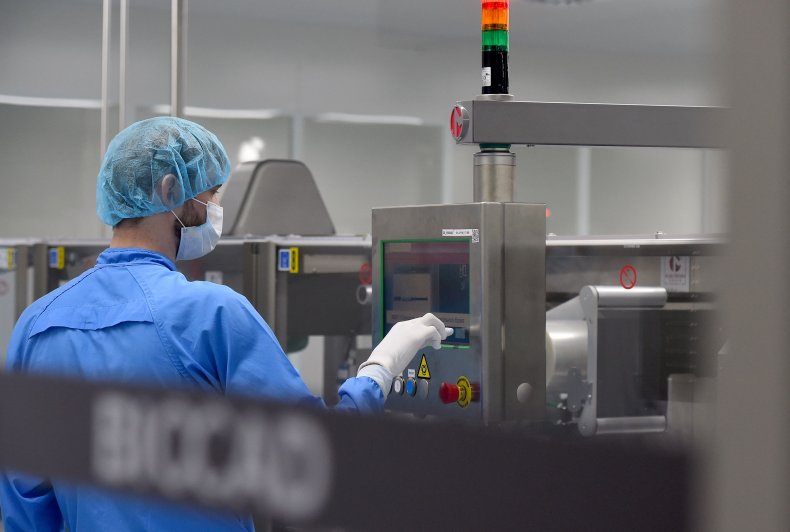 In announcing the vaccine's registration, Putin said the vaccine proved efficient in the necessary tests, ABC News reported, and that his daughter has a "high number of antibodies." High risk groups, such as medical workers and teachers, will be the first to receive the vaccination and doctors could be inoculated as early as this month, ABC News reported Deputy Prime Minister Tatyana Golikov said.
Vaccinations will be done before Phase 3 trials are completed, a timeline that sparked skepticism from the international medical community.
"I wouldn't take it, certainly not outside a clinical trial," Dr. Scott Gottlieb, a former Food and Drug Administration commissioner, told CNBC's Squawk Box on Tuesday morning.
Gottlieb worried both about its safety and efficacy and noted that putting a vaccine that doesn't work on the market could actually hinder efforts to achieve herd immunity. It's possible people will only have "one shot" at taking a vaccine within a season, so if people are inoculated with an ineffective vaccine, it's "going to be hard to revaccinate the population" with a better one.
Gottlieb, who's on Pfizer's board, said Russia is actually behind where America is with regard to a vaccine. Several vaccines in the United States already cleared studies involving a few hundred people, a stage that Gottlieb said is "about where Russia is right now."
Fewer than 100 people officially received the inoculation by early August, according to a letter Bloomberg reported the Association of Clinical Trials Organizations sent to Health minister Mikhail Murashko on Monday. ACTO Executive Director Svetlana Zavidova warned Bloomberg that the vaccine is a "Pandora's box" and "we don't know what will happen to people injected with an unproven vaccine."
The vaccine's name "Sputnik V," harked back to the Cold War when Russia launched the world's first artificial satellite, Sputnik, into space. However, this time around, Gottlieb said Russia isn't ahead of the U.S. and Dr. Anthony Fauci, the director of the National Institute of Allergy and Infectious Diseases (NIAID) told members of Congress at a hearing on July 31 that claiming to have a vaccine ready to distribute before testing is completed is "problematic at best."
"We are going very quickly," Fauci said. "I do not believe that there will be vaccines so far ahead of us that we will have to depend on other countries to get us vaccines."