Russia Could Ban 'Gay Emojis'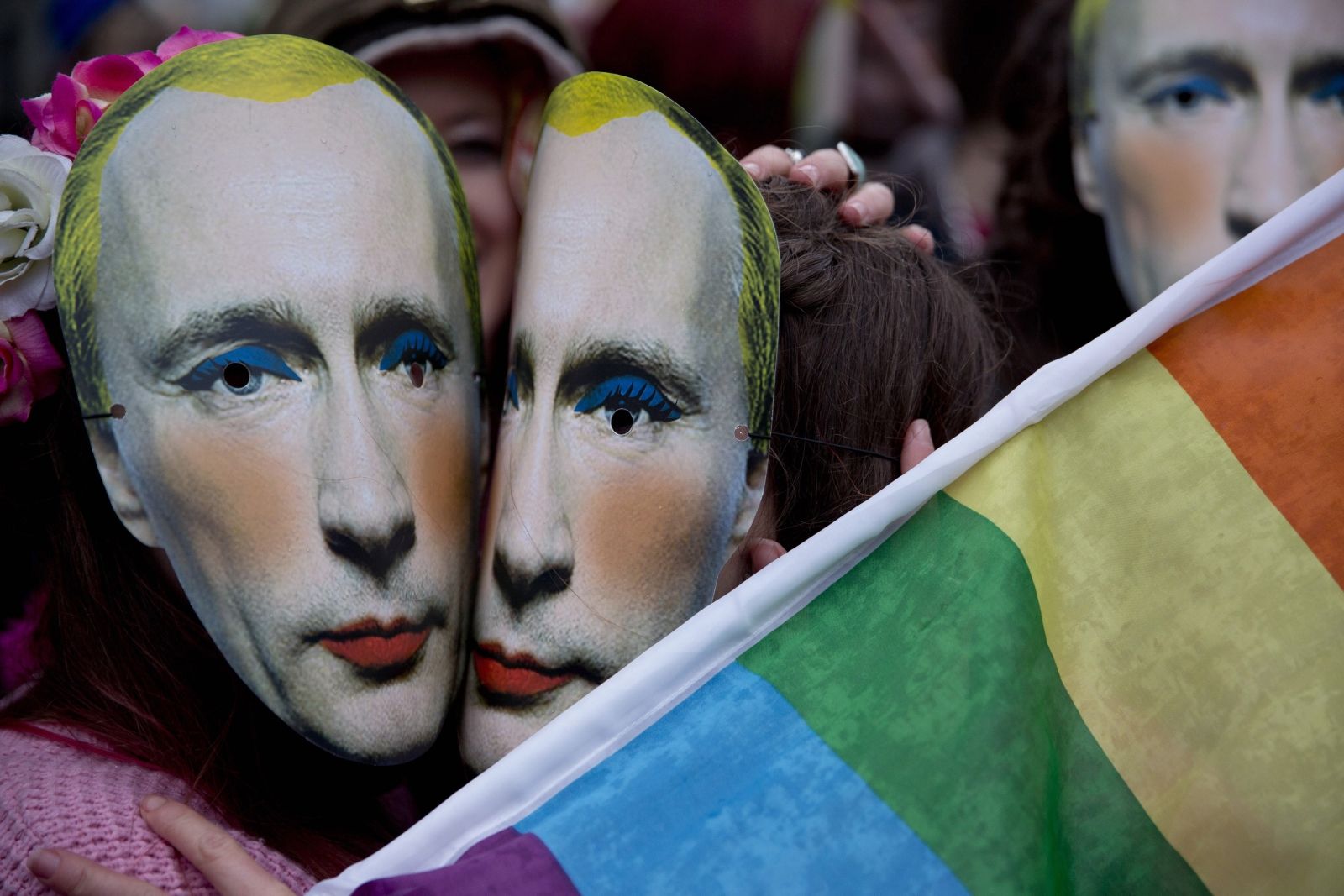 The Russian government may ban 'gay emojis' from all social media platforms, if an investigation proves they violate the country's prohibition on what it calls gay "propaganda," Russian newspaper Izvestia has reported.
The Russian media watchdog, Roskomnadzor, has confirmed it has sent a letter to the "Young Guard" of President Vladimir Putin's United Russia party to request their help in investigating the country's increasing use of same-sex emoji couples holding hands or kissing, such as the ones available on Apple iPhones, to see if their use breaches the country-wide ban on the publishing of materials that contradict traditional government-defined family values.
Act 11 of Federal Law in Russia amended and re-enacted on June 30, 2013, to include the banning of "propaganda" which promotes "non-traditional sexual relationships."
The original request for an investigation into social media platforms came from Mikhail Marchenko, the far-right Liberal Democratic Party of Russia's senator for the Bryansk region. Marchenko said he believed the use of smileys on social media platforms promoted homosexual symbolism.
Marchenko said that emojis are part of "the spread on social media of un-traditional sexual relations among minors," that "denies family values" and "form disrespect to parents and other family members".
Kiril Grychenko, spokesman for The Youth Guard, told the Izvestia newspaper that they have not yet received any letter from Roskomnadzor, but would be willing to look into the country's use of the emojis.
The Youth Guard is an organisation founded as part of Putin's United Russia party in 2003 to engage young voters. According to its website, it is the "largest youth organization in the country," which works on government projects and regional projects to engage young voters.
The group appointed a former Russian sleeper agent as its leader in 2010. Anna Chapman, who was part of a spy ring in the U.S., was praised by Putin and was assigned to work with "patriots and young business people," on her return from the U.S. The group has also been accused of extremism and intimidating journalists by opposition blogger and activist Alexei Navalny.
If found to be in violation of the law by Roskomnadzor, emojis will be banned for the "protection of children from information harmful to their health and development," under Act 11 of the Russian Federal Law.
The Russian government has been cracking down on individuals and companies deemed to be publishing information on same-sex relationships or promoting gay rights both online and offline since 2013.
Fines of 4,000-5,000 rubles ($67-83) can be placed on individuals and between 40,000-50,000 rubles ($670-$830) can be placed on officials deemed to be rejecting "traditional Russian values."
Foreigners can also be arrested, detained for up to 15 days and then deported, with fines of up to $83. Fines can be further increased if a person, official or business utilizes the media or internet to disseminate gay propaganda.
Fines of between 400-500,000 ($6,700-8,300) rubles can be placed on businesses and they can be closed down for up to 90 days.
On Wednesday, Elena Klimova, the founder of Deti-404, an online community for LGBT teenagers in Russia was fined 50,000 roubles ($830) after a Russian court judged that her website and social media pages were guilty of distributing "propaganda of non-traditional sexual relations among minors."