Russia-Backed Forces Could Face Armed Ground Robots in Ukraine Conflict in 2018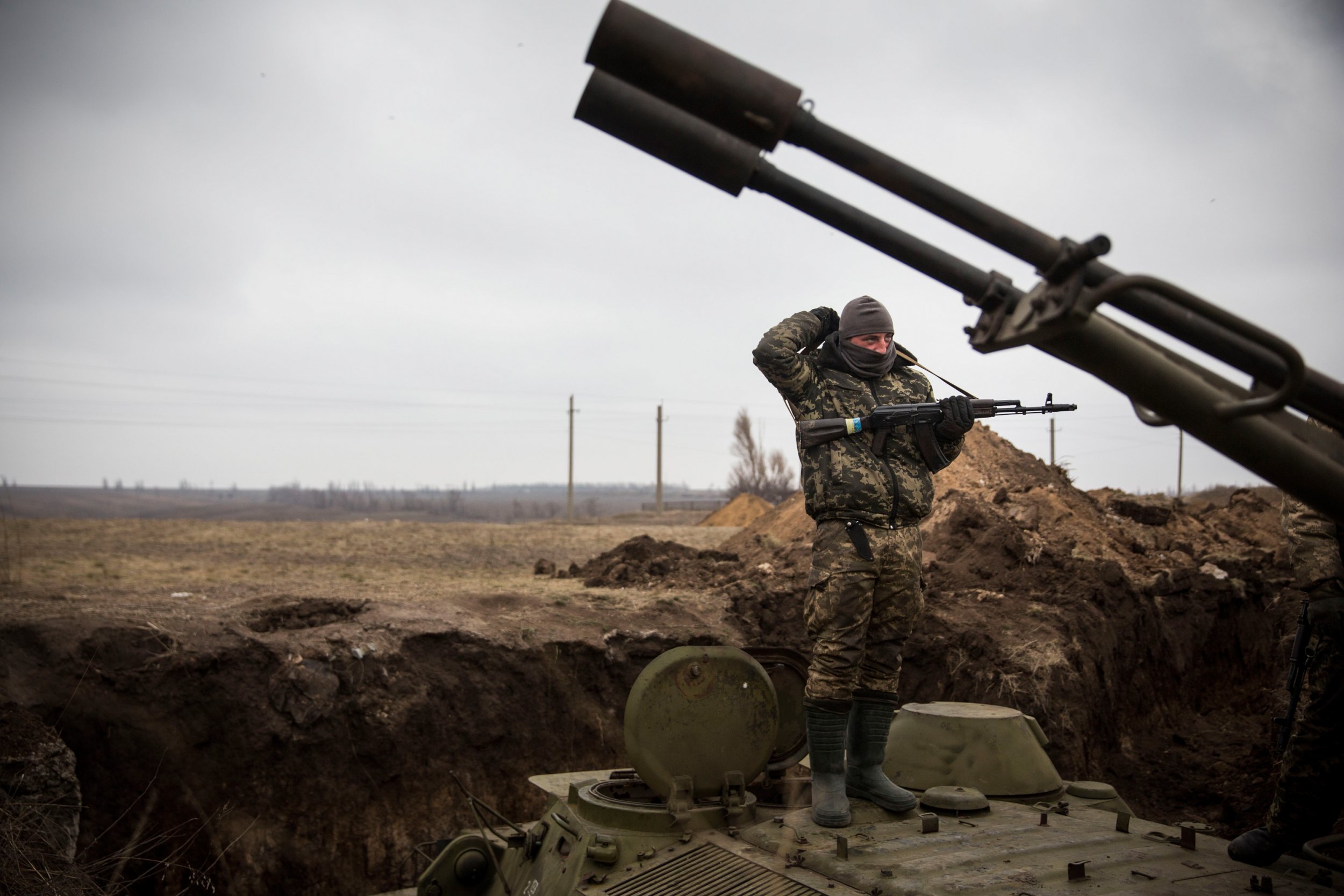 Are we on the verge of entering the age of robotic warfare?
Russian-backed troops in Ukraine could soon be facing armed ground robots in battle. Ukrainian military leaders proudly displayed their Phantom robot at the Association of the U.S. Army's annual meeting in Washington, D.C., on Monday, Defense One reports. The robot is in an experimental phase but reportedly could be used in combat in Ukraine as early as next year.
Depending on the terrain, the Phantom (also spelled Fantom) can be outfitted with wheels or treads like a tank. It can also be armed with anti-tank weapons, grenade launchers or machine guns.
The Phantom is equipped with a backup microwave-communication link, which allows it to continue operating even if its connection with the operator has been jammed or hacked.
Unmanned ground vehicles have already been used for decades in various conflict zones for bomb disposal, but the notion of arming UGVs is a relatively novel concept. Comparatively, unmanned aerial vehicles, commonly referred to as drones, have been weaponized and used in combat for some time now, especially by the U.S. military.
Russia has invested significant resources into developing an array of armed UGVs. In Syria, for example, it is already using the Uran-6, a UGV that helps remove mines, roadside bombs and unexploded ordnance from areas that have been recaptured. Russia has also developed the Uran-9, a much larger UGV, for combat operations. The Uran-9 is armed with a 30 mm cannon, a 7.62 mm machine gun and anti-tank rockets. Russia believes it will be ready for use in combat in Syria in the not too distant future.
The U.S. military is also developing UGVs intended for use in combat, which will likely be used in resupply, transport and other logistics-based roles at first.
As robotic warfare becomes increasingly normal, experts warn we still have much to learn about the overall implications of using this technology.
"We're just scratching the surface of how robotics will be used in war, well beyond the use of drones today," Peter W. Singer, a fellow at the nonprofit New America Foundation in Washington, D.C., and an expert on robotic warfare, tells Newsweek.
"Groups that range from over 80 state militaries to militias and rebel groups are starting to add [UGVs] in everything from dedicated research programs to jury-rigged bots made 'junkyard wars' style. The challenge is the same as in civilian life when we look at tech in fields like driverless cars: While the technology is advancing, the law and policy is lagging," Singer says.
The conflict in Ukraine between government forces and Russian-backed separatists in the country's eastern part has claimed over 10,000 lives since it began in 2014. Russia has repeatedly attempted to downplay its role in catalyzing the conflict, even though it resulted in its annexation of Crimea. More recently, Russian President Vladimir Putin has called for U.N. peacekeepers to be sent to the region, but the proposal has drawn skepticism. Meanwhile, the violence in eastern Ukraine continues.