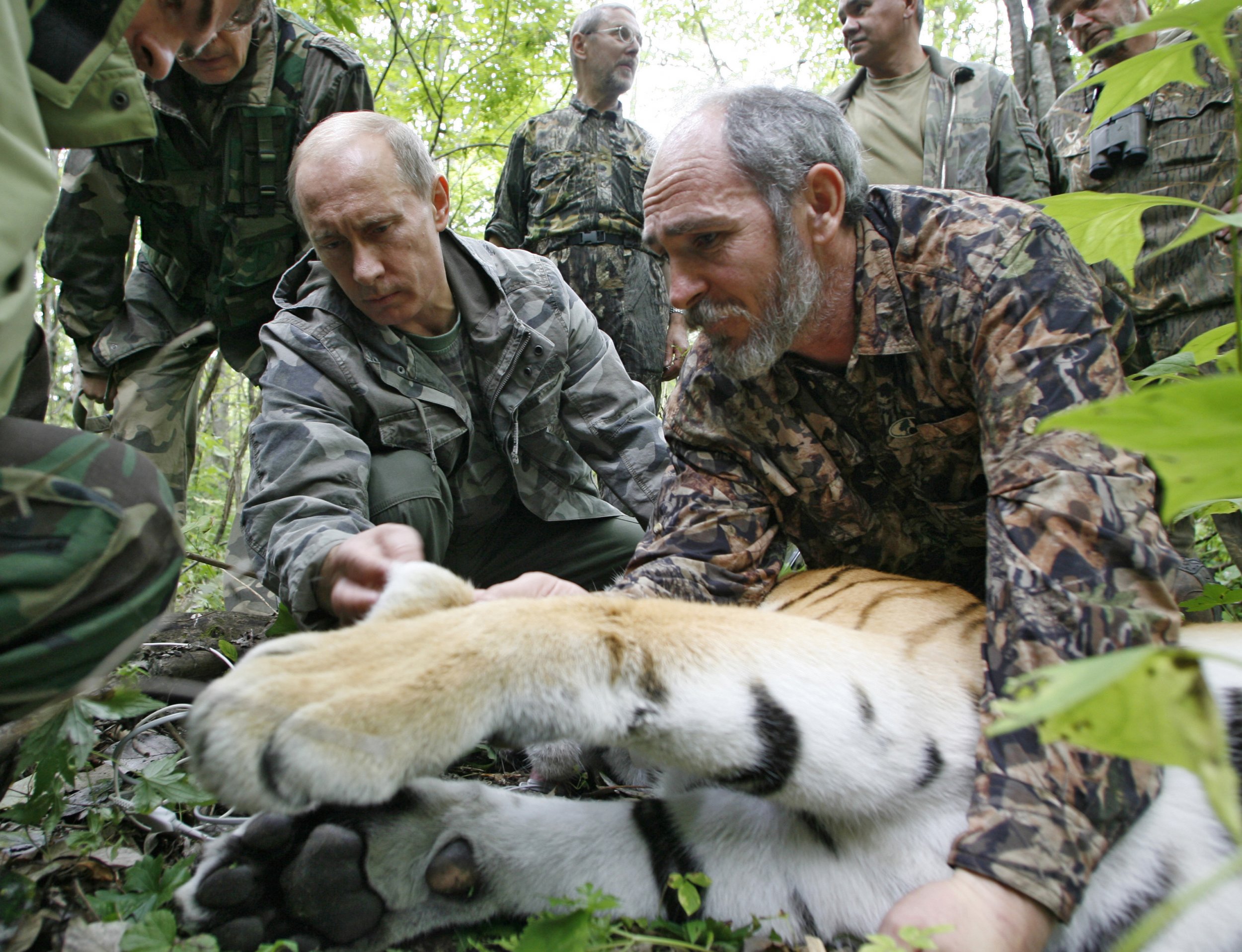 Russia has announced a new census to begin in just a few weeks, at the start of 2015. The country will be counting its population of Siberian tigers, also known as Amur tigers. The Ministry of Natural Resources told Russian news agency Itar-Tass the census will take two weeks and involve about 2,000 environmentalists tasked with measuring and identifying tiger tracks.
The last census was in 2005 and determined that about 450 tigers lived in the country's Far East region. The animals are on the International Union for the Conservation of Nature's Red List of Threatened Species, meaning they are nearing extinction in the wild. In 2010, Russia began a protection program for the tigers, and even President Vladimir Putin has been personally involved in their preservation.
Putin released three tigers into the wild this spring, Borya, Ilona and Kuzya, as part of the protection program organized by the state. Kuzya recently wandered across the Chinese border in search of food, but this week he crossed back into Russia, reports The Moscow Times.
A tiger named Ustin, who was also part of the program and released later, has crossed into China as well. It is believed he killed 15 goats on a Chinese farm. It is unclear if the Russian tigers on Chinese territory will be counted in the census.