Russia is reportedly developing a COVID-19 vaccine for animals that are susceptible to infection with the novel coronavirus, as questions remain over pets and their ability to transmit the disease.
The vaccine is being developed by the Federal Center for Animal Health, which is subordinate to Russia's veterinary watchdog Rosselkhoznadzor, and the first samples could be ready for testing in the fall, according to Russian officials.
"We are working on the creation of a vaccine for animals against the new coronavirus infection," Rosselkhoznadzor head Sergey Dankvert told Russian media outlet RBC.
Dankvert said the vaccine is primarily needed by farms where minks are bred for their fur—of which there are around 100 in Russia—although it could also be used to immunize pet animals, such as cats, if there is sufficient demand from veterinary clinics.
However, scientists will first need to gauge the safety of the vaccine and whether it is effective at preventing the disease. While testing could start in the fall, Dankvert said "it is too early" to talk about when the vaccine will be ready.
Across Europe, farmers have killed more than a million minks as a precautionary measure due to outbreaks of the novel coronavirus in the animal, particularly in the Netherlands, Denmark and Spain.
The virus spreads quickly among the animals, helped by the crowded conditions in which they are kept.
Evidence suggests that the virus can spread among certain animals, such as minks, cats and dogs, with these infections likely originating from contact with infected humans.
But while it is thought that the virus originated in bats, there have been no confirmed cases of animal-human transmission, although researchers are currently investigating several suspected cases.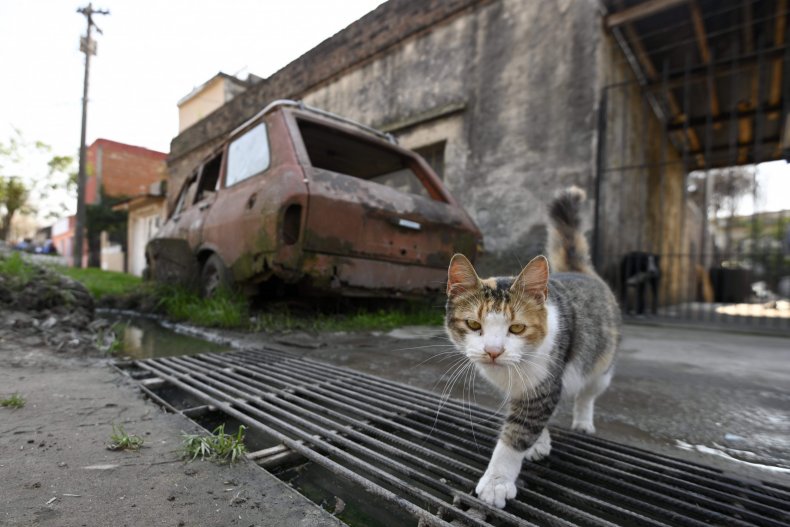 There have been a handful of reports of workers at mink farms in the Netherlands and Spain contracting the virus, with some experts suggesting that they may have caught it from the animals, although these claims are yet to be proven.
World Health Organization epidemiologist Maria van Kerkhove suggested at a news conference in June that "there were individuals who infected the minks and in turn some of these mink infected some people. We are learning about what this actually means in terms of transmission and what role [the mink] may play."
Richard Ostfeld, a researcher at the the Cary Institute of Ecosystem Studies in Millbrook, New York, told The Washington Post that, if confirmed, the cases of the farm workers in the Netherlands contracting the virus from the mink would be the first concrete evidence of animal-human transmission for the novel coronavirus.
"With the evidence for farmed mink-to-human transmission, we definitely need to be concerned with the potential for domesticated animals that are infected to pass on their infection to us," Ostfeld said.