Russia Cuts Off U.S. Access to ISS, Pledges to Stop Ferrying American Astronauts in 2019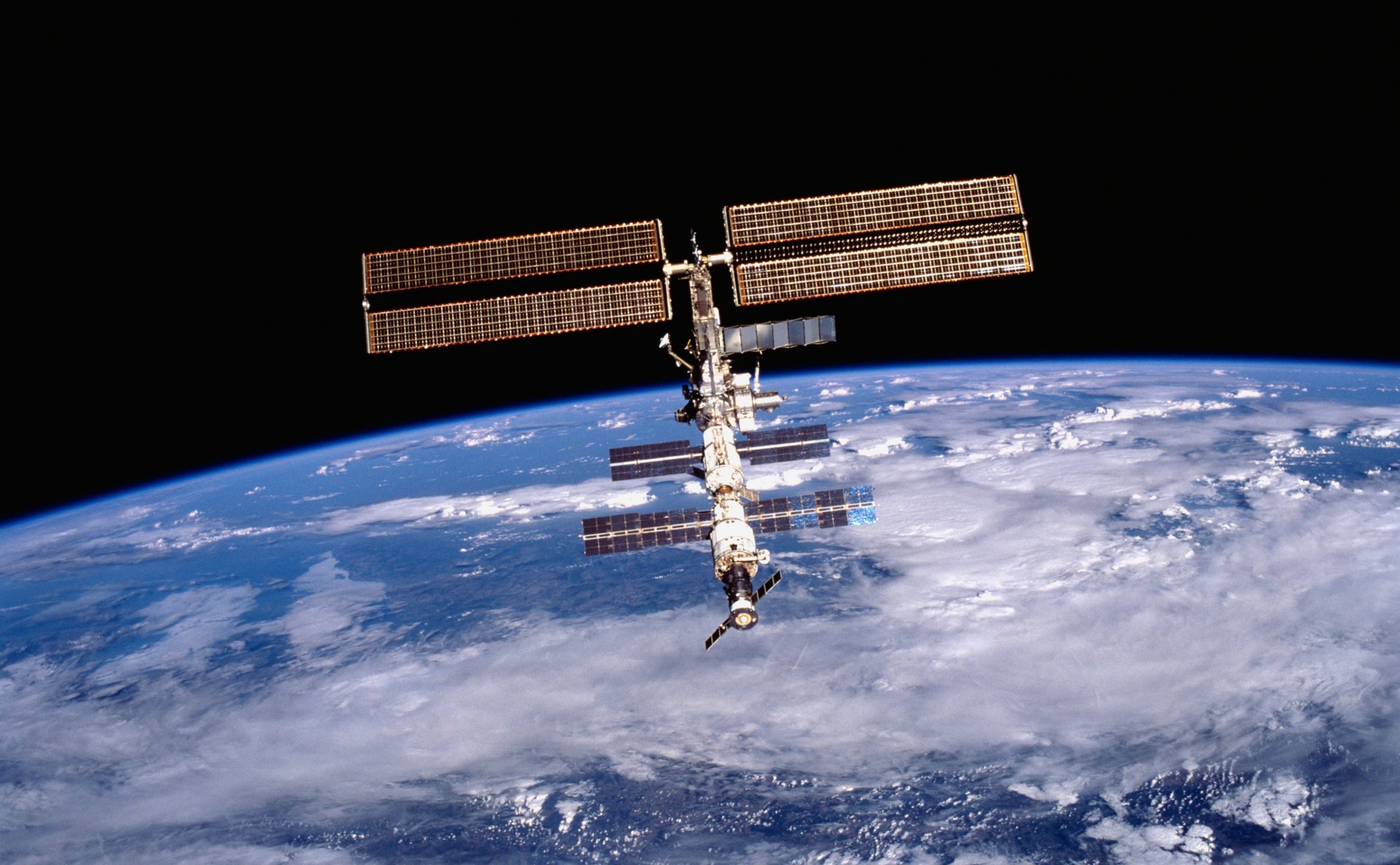 Russia will stop shipping U.S. astronauts to the International Space Station (ISS) in April 2019, Russian station Kommersant FM 93.6 has reported.
Deputy Prime Minister Yury Borisov reportedly said the return flight of a Soyuz-MS next year "will finalize the fulfillment of our obligation under a contract with NASA." With new crew-carrying vehicles still under development, the move may leave the U.S. unable to send astronauts to the ISS.
But Sergei Krikalev, director of Russia's human spaceflight program, told Russian news agency TASS that the country may yet renew the NASA contract. "The next contract is under discussion, but so far there have been no concrete decisions," Krikalev added.
The ISS has been in the news recently after suffering a minor air leak. Astronauts sealed off various compartments in an effort to plug the leak. Officials confirmed it didn't pose a danger to the current ISS team, which includes Drew Feustel, Ricky Arnold, Serena Auñón-Chancellor, Alexander Gerst, Oleg Artemyev and Sergey Prokopyev.
The U.S. has not ferried humans into space since it ended the Space Shuttle program back in 2011. Its upcoming Space Launch System will eventually carry astronauts on the Orion spacecraft.
NASA is also working with aerospace companies Boeing and SpaceX to launch astronauts from the U.S. The agency wants Boeing's Starliner spacecraft and SpaceX's Crew Dragon to carry astronauts into space as part of the Commercial Crew Program.
Boeing plans to perform an unmanned orbital flight test of its technology late this year or in early 2019, an August 2 NASA article stated. The first crewed mission is slated for mid-2019.
SpaceX's Crew Dragon spacecraft is based on the company's existing Dragon capsule, which frequently delivers supplies to the International Space Station. The first unmanned test is set to take place in November 2018, with the first manned mission in April 2019.
If successful, the Commercial Crew Program may well reduce the need for the U.S. to use Russian crew delivery services. But both Boeing and SpaceX have faced numerous delays.
These issues may halt U.S. access to the ISS, a July U.S. Government Accountability Office report on the program stated. "There may be a gap in access to the ISS if the Commercial Crew Program experiences additional delays," it said. "While NASA has begun to discuss potential options, it currently does not have a contingency plan for how to ensure an uninterrupted presence on the ISS beyond 2019."
But NASA chief James Bridenstine remains optimistic. He recently told USA Today the agency was gearing up to start flying astronauts back into space as early as 2019. "Without question, by the middle of next year, we'll be flying American astronauts on American rockets from American soil," he said. "We're so close."
NASA did not immediately respond to a request for comment.
At present, International Space Station astronauts typically launch from the Baikonur Cosmodrome in Khazakstan. The facility is leased to Russia. Borisov, who announced Russia's plans, is Russia's deputy prime minister for the Defense and Space Industry.
Meanwhile, NASA is working with Russian space agency Roscosmos and other international partners to build a lunar-orbiting space station that will act as a "gateway" to the moon and eventually other planets. Although the plans remain controversial, astronaut Samantha Cristoforetti recently told Newsweek the project is the "natural next step in exploration."
This article has been updated to include further information about NASA's upcoming projects, the current ISS crew and comment from Sergei Krikalev.