Russia Debt Default Will Damage Country for Years to Come—Economist
Russia has defaulted on its foreign debt for the first time in over a century, a grim milestone as the country becomes increasingly outcast economically, financially, and politically, amid Vladimir Putin's war against Ukraine.
The country failed to meet a Sunday night deadline for a 30-day grace period on interest payments of $100 million on two Eurobonds that were initially due on May 27, Bloomberg reported.
The Kremlin has repeatedly said it has the funds to make the $100 million payment, but harsh sanctions imposed by Western countries in response to Putin's war, which began in February, have made it impossible to do so.
Two sources separately told the Reuters news agency that some Taiwanese holders of Russian bonds denominated in euros had not received interest payments on Monday.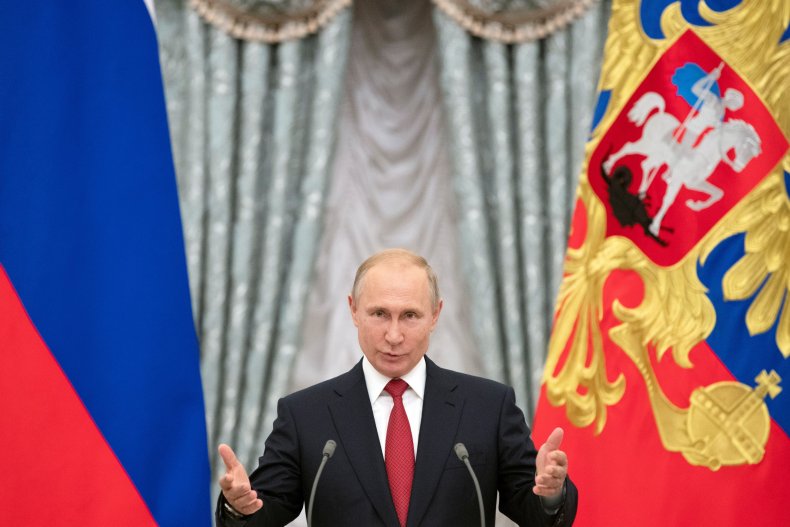 It comes after the U.S. Treasury Department's Office of Foreign Assets Control (OFAC) in late May effectively stopped Russia from making payments.
International ratings agencies were expected to deliver official declaration of Russia's default on its foreign debt—the first since the Bolshevik revolution in 1918. Sweeping sanctions imposed by the European Union however led to ratings firms withdrawing ratings on Russian entities.
What Does a Default Mean For Russia?
A formal default would would be largely symbolic for Russia, given that the country is unable currently to borrow internationally, and is facing double-digit inflation and the worst economic contraction in years, Bloomberg reports.
A default would mean that Russia would not be able to access international borrowing markets until it repays until creditors in full, and settles any legal cases stemming from the default.
Chris Weafer, former chief strategist at Russia largest bank Sberbank-CIB and chief executive at Moscow-based consultancy Macro Advisory, told the BBC's Today program that a formal default will trigger repayments on a large sum of the nation's debt.
"Some parts of that debt will now become automatically due because there will be early repayment clauses in all debt instruments so if you default on one it usually triggers the immediate demand for payment on the other debts, so Russia could certainly face immediate debt repayment of about $20 billion at this stage," he said.
Weafer noted however that the default is unlikely to have an immediate impact on the country, given that it is bringing in money from selling key commodities such as oil.
The default could however create a "legacy" problem, could "hang over the economy," and make recovery for Russia "much more difficult" in the long run.
Timothy Ash, senior emerging market sovereign strategist at Bluebay Asset Management, echoed Weafer's analysis, warning of the long-term impact it could have on the country.
"But this default is important as it will impact on Russia's ratings, market access and financing costs for years to come," Ash told CNBC.
"And important herein, given the U.S. Treasury forced Russia into default, Russia will only be able to come out of default when the U.S. Treasury gives bond holders the green light to negotiate terms with Russia's foreign creditors."
What Has Russia Said?
Russia has accused the West of trying to drive the country into an artificial default as sanctions have frozen its foreign currency reserves held abroad.
"There is money and there is also the readiness to pay," Russian Finance Minister Anton Siluanov said last month. "This situation, artificially created by an unfriendly country, will not have any effect on Russians' quality of life."
The Russian finance minister has also branded the situation "a farce."
"Anyone can declare whatever they like," Siluanov said on Thursday. "But anyone who understands what's going on knows that this is in no way a default."
Newsweek has contacted Russia's foreign ministry for comment.