Russia Warns of 'Deep Crisis' in Ties with U.S. as Arms Race Fears Hinder Nuclear Treaty Talks
Russia is concerned that a lack of trust in the country's relationship with the United States could prevent the world's two largest nuclear powers from moving forward with plans to extend their last remaining nuclear arms treaty.
Moscow's unease is intensified by suspicions that Washington is seeking to undermine Moscow militarily, a Russia's Ambassador to the U.S. Anatoly Antonov said in remarks sent to Newsweek.
Antonov said that Russia and the U.S. remained at odds over their attempts to renew the New Strategic Arms Reduction Treaty (New START). The agreement limits the nuclear stockpiles of both countries and allows for mutual verification measures.
The proximity of the U.S. election adds to the stress, but these differences, he argued, spoke to more deep-seated challenges currently faced by the U.S.-Russia relationship.
"We are concerned about the deep crisis of confidence in relations between the two leading nuclear powers," Antanov said in comments provided Newsweek by his embassy.
Progress in extending New START, which was set to expire early February, would then be vital to the already frayed ties between the U.S. and Russia, as would any attempts by Washington to exploit negotiations in order to apply pressure on Moscow.
"We need to remember that strategic issues have always been the cornerstone of our relations under any circumstances," Antonov added. "We hope that the United States will carry out a policy that does not seek military advantage over Russia."
This scope of this mistrust was made apparent Tuesday when confusion broke out over whether or not progress had been made between the two sides in extending the agreement. The uproar was sparked by comments made by U.S. special presidential envoy Marshall Billingslea at a virtual event hosted by the Heritage Foundation.
Billingslea said that President Donald Trump's administration was "willing to extend the New START Treaty for some period of time" if both countries "agree to a limitation or freeze on their nuclear arsenal."
He then revealed that he and his team "believe that there is an agreement in principle at the highest levels of our two governments," a view later confirmed to Newsweek by a State Department official.
"I am hopeful that that sort of gentleman's agreement—that arrangement that we believe has been reached at the highest levels—will ultimately need to percolate down through their system so that my counterpart hopefully will be authorized to negotiate," Billingslea said.
The remark was quickly rejected by Russian Deputy Foreign Minister Sergei Ryabkov, who said he considered Washington's nuclear "freeze" position to be "unacceptable" to Moscow in an interview with RIA Novosti.
He argued it was Billingslea who was disconnected with his leadership, and warned against any attempts to posture before the upcoming U.S. vote in November would be opposed.
"If the Americans need to report to their superiors something about which they allegedly agreed with the Russian Federation before their elections, then they will not get it," Ryabkov said.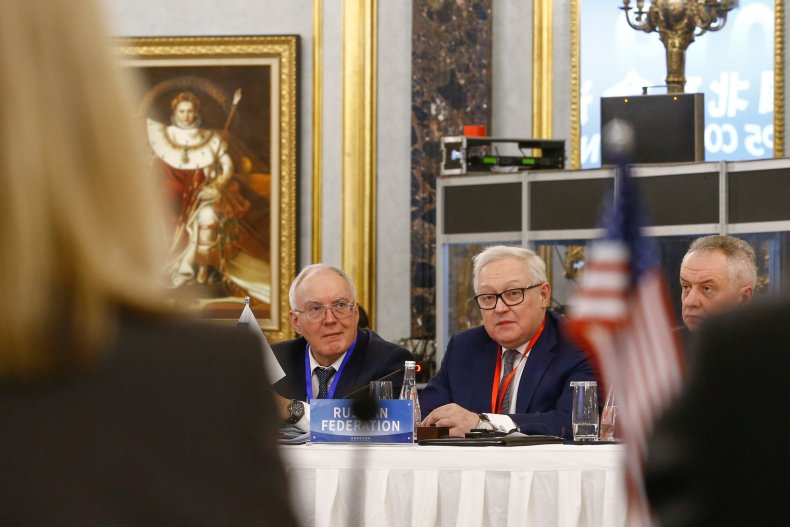 Although the two sides continued to quarrel over New START, Russian President Vladimir Putin had announced last year that he was willing to extend the treaty immediately and unconditionally. He reiterated this position last month at the United Nations General Assembly.
The Trump administration, on the other hand, is pushing to establish a larger pact involving new, more modern weapons developed since the 2010 deal and its 1991 predecessor signed in the final days of the Soviet Union. The White House also seeks to involve additional countries, including China, which has roundly rejected participation owing to its far smaller nuclear arsenal.
Reached for comment, a State Department official referred Newsweek to Secretary of State Mike Pompeo remarks to reporters on Wednesday.
"We hope that the Chinese Communist Party will also come to see that this kind of work, this kind of diligent work, to decrease risk, to take instability out of the entire world from these very dangerous weapons, these nuclear weapons that can proliferate so easily and you can end up with a really bad day," Pompeo said.
The top U.S. diplomat said he hoped that Washington and Moscow could reach "an extension of New START and an outcome that benefits the entire world, increased stability of the most dangerous weapons in the world."
Recognizing this same risk, Antonov urged both sides to prioritize preserving a milestone of the global non-proliferation architecture.
"We cannot single out just one problem and forget about the necessity to find a compromise on all key factors of strategic stability," he said. "We need a stability formula with equal rights and obligations.
A failure to renew the deal would follow last year's collapse of the 1987 Intermediate-range Nuclear Forces (INF) Treaty and the 2002 breakdown of the 1972 Anti-Ballistic Missile (ABM) Treaty, leaving Washington and Moscow without bilateral nuclear arms restrictions for the first time in nearly half a century. This, the Russian embassy source said, served neither U.S. nor Russian interests.
"The primary shared interest for Russia, the United States and the entire world is to maintain strategic stability, prevent an arms race and reduce the risk of military incidents," Antonov explained. "With the erosion of the architecture of international security that was shaping during the past 50 years and served to prevent the Cold War from turning into a hot one, it is particularly important to maintain the regime of transparency and confidence-building measures in strategic areas in accordance with the New START Treaty."
Russia fears an arms race may have already broken out.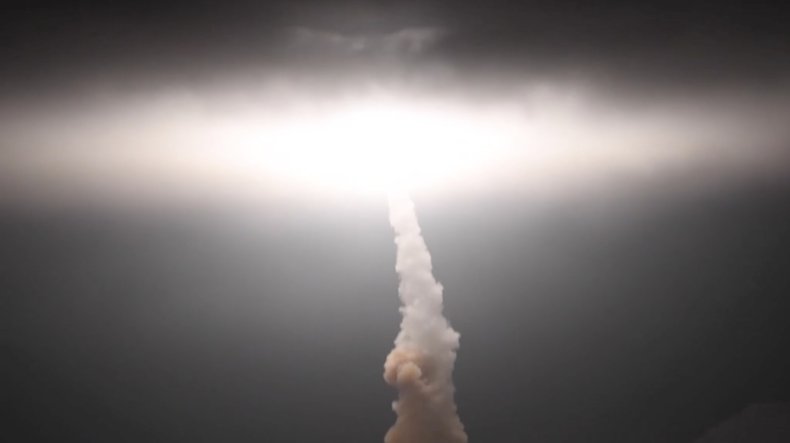 In 2018, Putin described the death of the ABM as the moment a 21st-century arms race began between Russia and the U.S. The Russian leader, in power for more than two decades, has vowed to not make the mistakes of his Soviet predecessors in getting dragged into such a costly endeavor as his government fights to maintain New START.
Antonov described the ongoing consultations with Billingslea's team over the deal as "practical, useful, aimed at a compromise," and looked forward to further rounds of talks. At the same time, the source recalled what was at stake if the U.S. tried once again to undermine Russian defenses.
"The potential result could be very sensitive and delicate," Antonov said. "In order to meet the interests of the USA and the Russian Federation, there should be no place for any attempts to get significant unilateral advantages in the military political sphere."
The U.S. has already taken steps viewed by Russia as damaging to its national security.
Following the downfall of the ABM, the U.S. began deploying advanced defenses in Eastern Europe. Here, Moscow officials long accused Washington of skirting INF commitments, which ban land-launched weapons ranging between 310 and 3,420 miles by deploying anti-missile systems using similar technology to offensive launchers and deploying drones.
As a counterpoint, the U.S. has accused Russia of deploying an INF-busting cruise missile, the Novator 9M729. The Trump administration has also accused Moscow and Beijing of attempting to weaponize space, while vetoing their joint efforts to institute a U.N. ban on space-based weapons, another development drawing ire from Moscow.
"Russia's main concerns are the global missile defense system, the development of non-nuclear strategic offensive weapons within the framework of the concept of a global strike, the growing threats of weapons deployed in space, quantitative and qualitative imbalances in conventional weapons in Europe and so on," Antonov said, as provided to Newsweek.
With these concerns in mind, the he added, "We are ready to continue intensive consultations to find solutions to these key factors of strategic stability."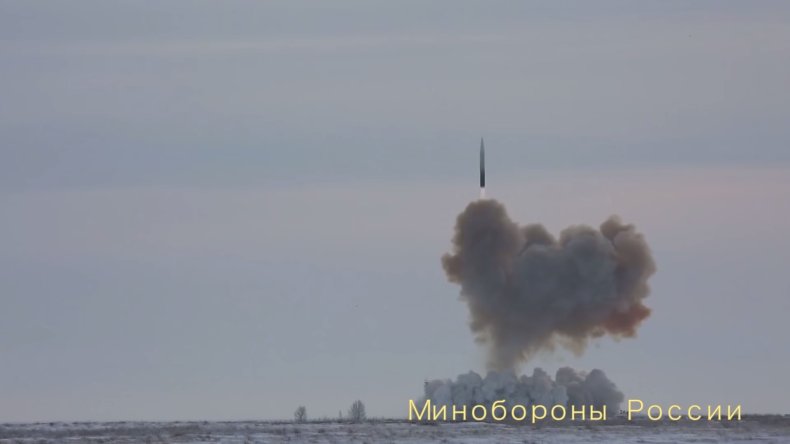 This article has been updated to reveal the source as Russian ambassador to the U.S. Anatoly Antonov, as requested by Moscow's embassy in Washington.