Russia Defends Syria Bases From Wave of Drones Supplied By Foreign Country, Defense Ministry Says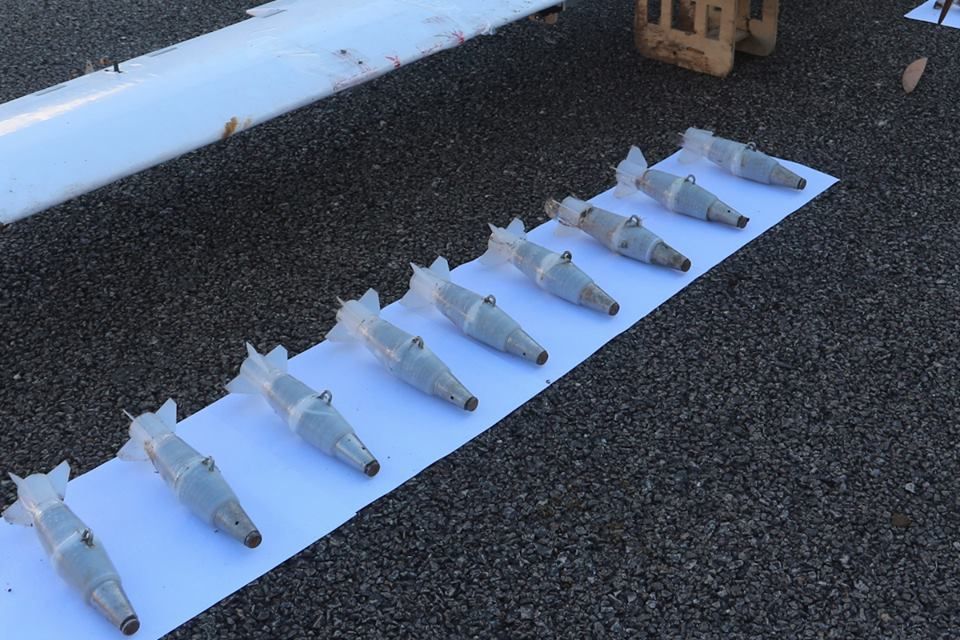 More than a dozen drones attacked Russia's military bases along the western coast of Syria over the weekend, an assault that Moscow said it discovered to have foreign fingerprints.
The Russian Defense Ministry said Monday that unknown militants used 10 sophisticated, armed unmanned aerial vehicles (UAVs) to target the Hmeymim air base located near the Syrian city of Latakia and three more against the naval facility in Tartus. The aircraft was reportedly defeated before inflicting any casualties or damage, but when Russian military experts examined the remote-controlled devices they were said to have used technology that could only have been supplied from one of a limited number of countries.
Related: How ISIS Got Weapons from the U.S. and Used Them to Take Iraq and Syria
"Engineering solutions used by terrorists when attacking Russian facilities in Syria could have been received only from a country with high technological potential on providing satellite navigation and distant control of firing competently assembled self-made explosive devices in [an] appointed place," the ministry said in a statement translated by the state-run Tass Russian News Agency.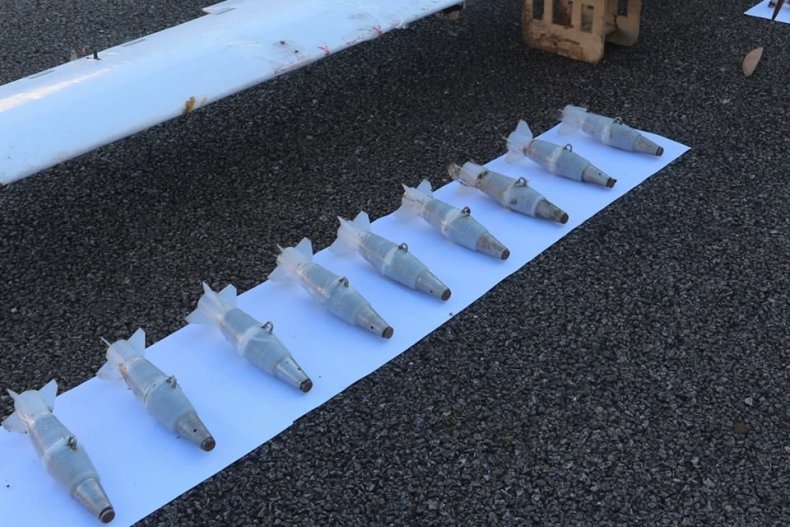 The Russian Defense Ministry said the attack could have come from more than 62 miles away, marking the first time Syrian insurgent forces launched such a move from more than 31 miles away. The ministry also pointed out that the UAVs were "fitted with pressure transducers and altitude control servo-actuators" and "carried explosive devices with foreign detonating fuses."
The statement added that six of the devices were intercepted and taken under control by Russian electronic warfare units and another seven were blasted by Pantsir anti-aircraft missiles.
The attack came about a week after a deadly New Year's Eve mortar strike during which Russian newspaper Kommersant reported up to seven aircraft were destroyed and two personnel were killed at Hemymim airbase, making it the single largest loss of hardware since Russia launched its September 2015 intervention to help Syrian President Bashar al-Assad overcome an uprising by rebels and jihadis. Tass denied the destruction of the aircraft, but confirmed the death of the servicemen, which appeared to occur the same day as a helicopter crash killed two more Russian military personnel, according to Reuters.
While the Russian Defense Ministry did not specify which country may have supplied the technology or devices used in last weekend's drone attack, Russia has routinely accused the U.S. of offering support to jihadis such as the Islamic State militant group and other organizations still fighting to overthrow Assad despite him having recaptured most of the country with support from Russia and Iran.
The U.S.-led coalition tasked with defeating ISIS has denied any collusion with militants or any other groups designated to be foreign terrorist organizations. The U.S. has criticized what it called a Russian campaign of misinformation designed to discredit Western interests in Syria. A report released last month by the U.K.'s Conflict Armament Research, however, revealed that ISIS had received extensive weaponry and ammunition from groups backed directly by the U.S. and Saudi Arabia.
The U.S. has scaled back and mostly cut CIA support to rebels, who became increasingly consumed by Islamist forces, and has focused on backing the Syrian Democratic Forces, a majority-Kurd alliance of Arabs and ethnic minorities.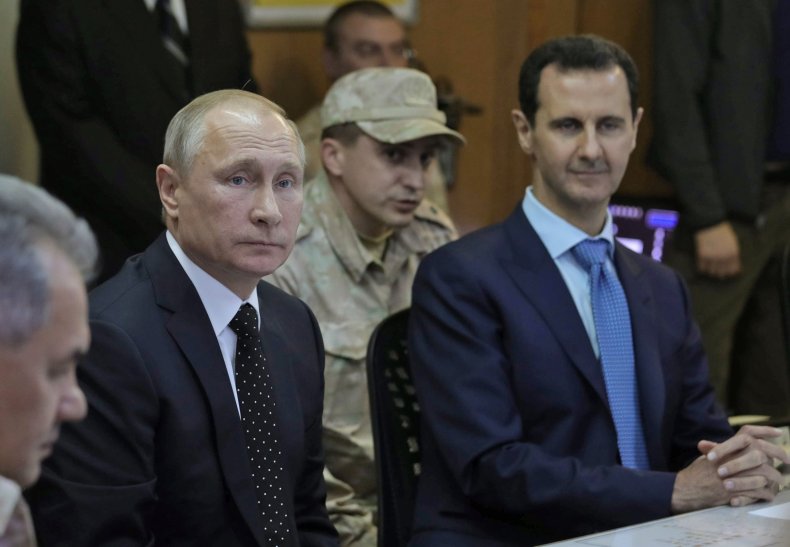 Responding to an inquiry by Russia's official RIA Novosti outlet, Pentagon spokesman Major Adrian Rankin-Galloway said Monday the drones used in the attack were readily available on the market and had previously been witnessed in the hands of ISIS fighters.
Yury Shvytkin, deputy chairman of the defense committee of Russia's lower house of parliament, told RIA Novosti that he personally believed ISIS was behind the attack with possible Western backing, while Kommersant said its own sources suspected Islamist militant group Ahrar Al-Sham to be the culprit. The Syrian Observatory for Human Rights, a U.K.-based monitor with ties to the Syrian opposition, said an Islamist militant faction operating in northeast Latakia province was behind the attack. Hayat Tahrir Al-Sham, an Al-Qaeda affiliate previously known as Nusra Front or Jabhat Fateh Al-Sham, was also known to be active in nearby Idlib province.
Following the collapse of ISIS's self-styled caliphate in the east, the Syrian military has recently launched a massive campaign to secure the final rebel stronghold of Idlib in the country's northwest. With support from Russian warplanes and pro-government militias, Syrian troops made rapid gains over the weekend and into Monday, taking numerous villages in what was the only province left fully outside the government's control.