Russia Delivers 300 Generators As Crimea Blackout Continues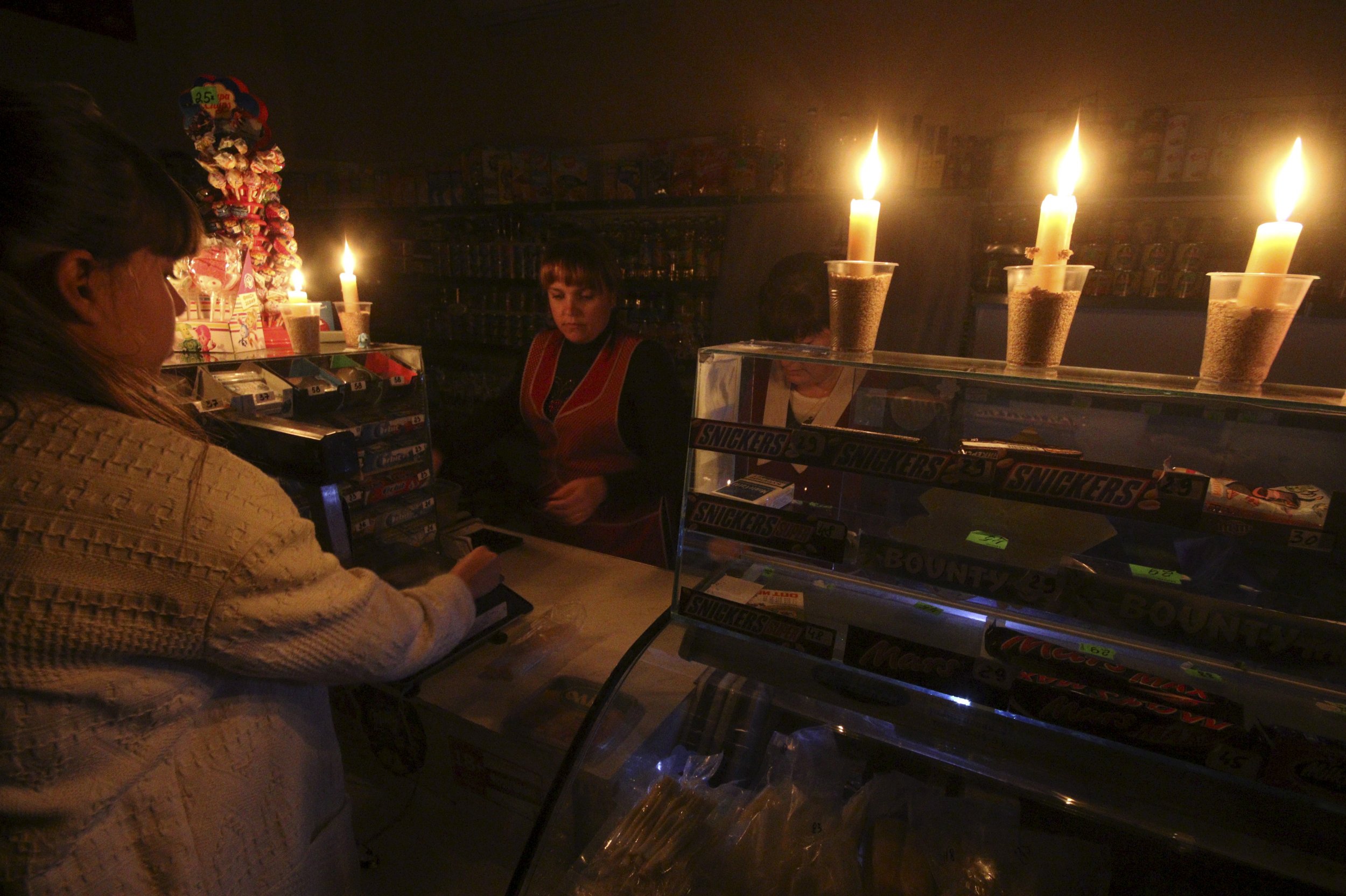 Russia has delivered 300 generators to Crimea, as the peninsula remains without power after blasts on Sunday in mainland Ukraine's Kherson region damaged pylons and cut most of the electricity supply.
Crimea was annexed by Russian and Russian-backed forces in 2014. Although constitutionally Russia has assimilated Crimea as part of its territory, the peninsula is internationally recognized as part of Ukraine. Despite international sanctions on Russia as a result of the annexation, Moscow continues to treat Crimea as part of its territory, integrating it into the military system and encouraging Russians to visit Crimea.
But there is still no land link between Russia and Crimea, and Ukraine supplies about 70 percent of the peninsula's electricity. Almost 1.4 million Crimeans have had no power since Sunday, and Russian authorities have declared a state of emergency in the region.
On Tuesday, Russia's Ministry of Emergency Situations sent an Il-76 cargo plane with 300 six-kilowatt generators for Crimeans to use at night, Russian independent news agency Interfax reports. According to Russian state news agency Itar-Tass, over 1.1 million people on the peninsula remain without electricity.
The Russian-backed Crimean government has already said it fears the state of emergency could last until late December, when Russia will finally be able to trial its energy link with Crimea, which is currently under construction.
According to news agency Flash Crimea, the prices of candles and generators on the peninsula have more than doubled since the blackout began, while Interfax reports that education officials have told schools to shorten classes.
While it is not immediately clear who damaged the pylons, Crimean Tatar activists have been blocking engineers from making repairs, Radio Free Europe reports. The Tatars, a Muslim group that has come under discrimination since the annexation of Crimea, are calling for Russia to release political prisoners and allow international human-rights monitors into the region.
The Ukrainian government has estimated that repair work could take days and Interior Minister Arsen Avakov has said that even if engineers get access to the transmission towers, only one of them is actually repairable.
The activist blockade has been in place since October, targeting energy sites and blocking the transport of commercial goods to Crimea. Earlier in November, Russia declared it would ban all food imports from Ukraine at of the start of the New Year, after Kiev agreed to join the European Union and the U.S. in sanctions against Moscow.