Russia To Deploy Three Frigate Warships to Crimea By 2017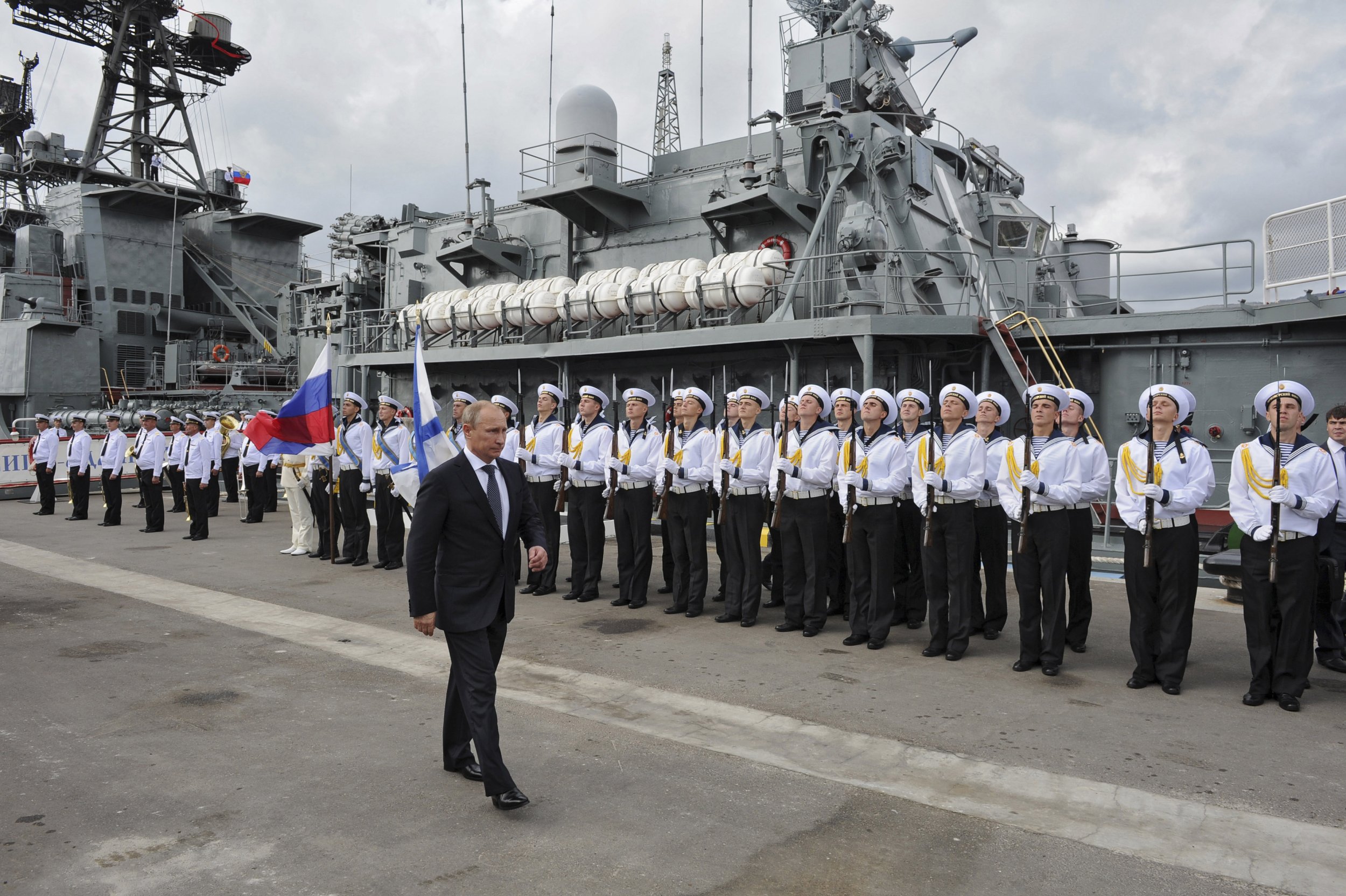 Russia is set to deploy three frigate warships to annexed Crimea by the end of the year in a larger reinforcement strategy, according to state news.
Even prior to Russia's annexation of Crimea from Ukraine in 2014, Russia's Black Sea Fleet had retained facilities on the peninsula with Kiev's permission. Since the annexation, which is still unrecognized by the U.N., Russia has embarked on a strategy of embedding Crimea tighter within its security framework and reinforce its military presence in the region.
In June, one of Russia's newest warships, Admiral Grigorovich, was stationed to Crimea on a permanent basis and took part in the Russian navy's anniversary parade in the Black Sea over the weekend.
According to Black Sea Fleet Commander Alexander Vitko, the ship will be joined by two more in its class by the end of 2016 as part of a larger reinforcement.
"It is planned that in the autumn, a second ship in the series 'Admiral Essen' will arrive," Vitko told state news agency RIA Novosti. The vessel has apparently passed all necessary testing and it is currently in the process of being transferred from its deployment in the Baltic Fleet to the Black Sea.
"By the end of the year, we are anticipating the arrival of the third ship from the 'Admiral series' in Sevastopol, 'Admiral Makarov,'" he added.
The Russian Ministry of Defense initially planned to deploy six frigates by 2020. However, the construction of three has been suspended due to Ukraine's refusal to provide Russia with the required turbine engines.
Russia is currently building a new naval base in the Black Sea, off the coast of Crimea, where the headquarters of the Black Sea Fleet is scheduled to relocate before 2020. The decision to build the new base was commissioned before the annexation of Crimea and, despite the relocation, Russia will retain its naval base in Crimea and deployments in the peninsula's vicinity.