Russia Deploys Air Force in Iran For Syria Airstrikes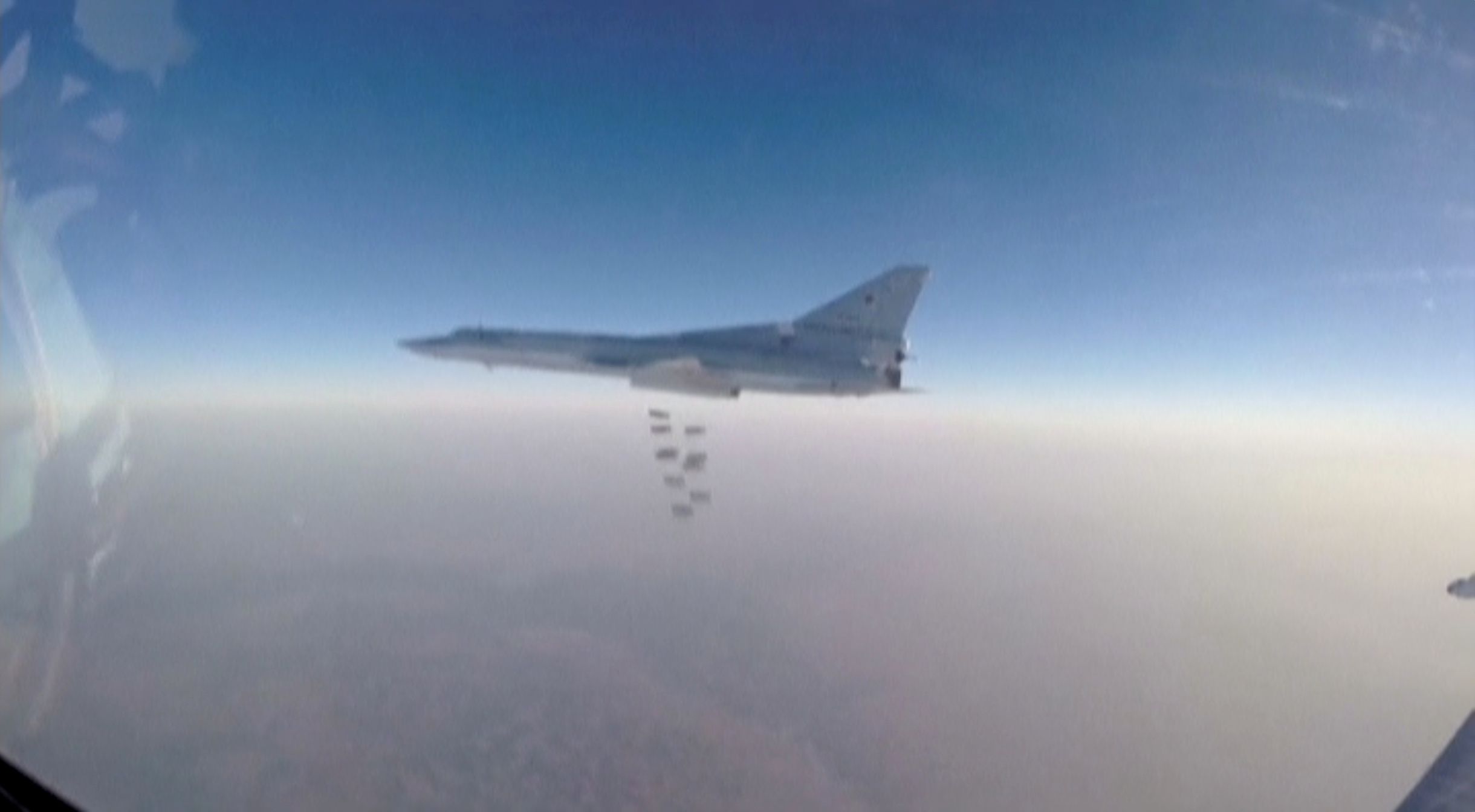 Russia is now conducting airstrikes on militants in Syria from the territory of nearby Iran, the Russian Ministry of Defense announced on Tuesday.
Moscow and Tehran have been cooperating on operations in Syria already, both providing forces to support the regime of Syrian President Bashar al-Assad. Reports emerged in Syrian media this week that Russia had deployed units from its air force to Iran.
Russia has now confirmed the deployment, announcing that it has long range Tu-22M3 bombers and front fencer, multipurpose Su-34 air force jets at the Hamadan airbase in Iran.
In a statement from the ministry on Tuesday Moscow even confirmed that the units had already performed their first operation since their deployment, hitting targets in the Syrian provinces of Aleppo, Deir ez Zor and Idlib, against militants from Islamist groups Islamic State (ISIS) and the Al-Nusra Front.
The ministry said a "considerable number" of militants were killed in airstrikes which targeted five arms depots, training facilities and three command centres of militant groups.
The deployment widens Russia's network of facilities in the Middle East now, with an upgraded naval base in Syria, a near permanent, free lease on an airfield in the country and bases nearby such as a military base in Armenia, just north of Iran.
The deployment will reportedly reduce the strain on Russia's units in Syria and slash flight time by 60 percent.