Russia Deploys Cruise Missile Frigate to Mediterranean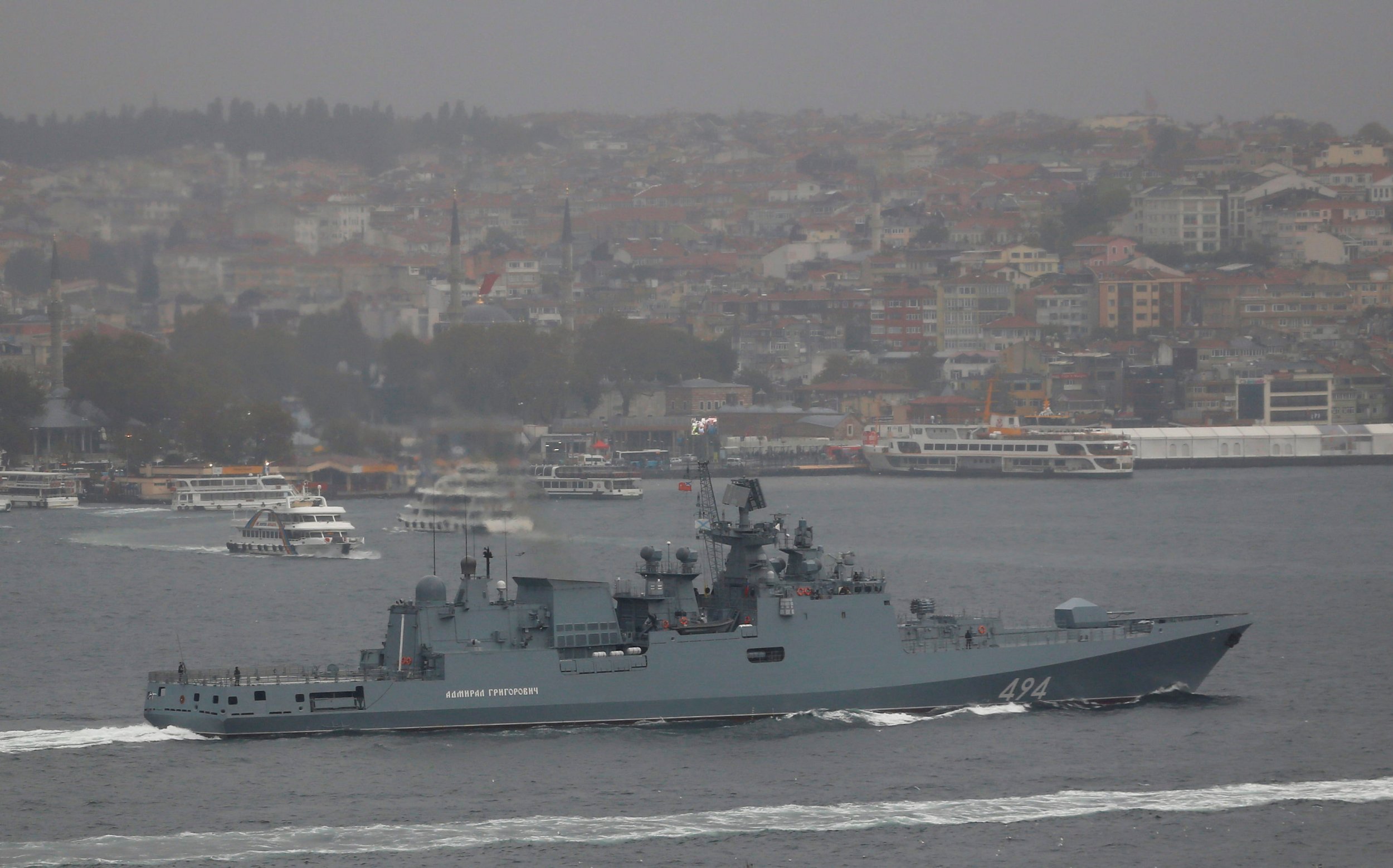 Russia's newest cruise-missile warship is on course to join Moscow's naval forces off the Mediterranean coast of Syria, Russian news agency Interfax reported Friday.
The Ministry of Defense announced in a statement that the frigate, which has been at the navy's disposal for less than a year, will join Russia's Mediterranean naval forces while on its way from its previous area of deployment, the Baltic Sea, to its home port in the Black Sea.
Russia has no Mediterranean fleet unit and during the civil war in its ally Syria, has periodically sent ships from either its Black Sea or Baltic Sea bases in the waters nearby. Russian President Vladimir Putin oversaw the formation of such a unit of up to 10 ships in 2013 that has relied on rotational deployments, supported by Russia's Syrian port in Tartus.
The Admiral Essen frigate now joins the ranks of its sister vessel Admiral Grigorovich and others in the Mediterranean Sea. The vessel crossed into the sea from the Gibraltar strait on Friday, Vyacheslav Trukhachev, spokesman for the Russsian fleet confirmed to state news agency Itar-Tass.
NATO and the U.S. have extensive presence in the region and a pair of U.S. warships issued a sharp reminder of that fact last month by executing a cruise missile strike on the Syrian regime last month.
As a result, Russian-U.S. ties have become more tense, prompting Russia to suspend a memorandum intended to prevent unwanted clashes between air force deployments.
Admiral Grigorovich joined the Mediterranean naval deployment immediately after the attack in a move Moscow claimed had been scheduled previously. Admiral Essen's arrival adds to Russia's firepower in the region, as it carries a Kalibr cruise missile, as well as missile defense systems and artillery.
The Kalibr is Russia's new supersonic cruise missile system, which was first tested for military use in 2015 when Russia opted to hit targets in Syria by sea, as well as by air. The launch was once again from a Mediterranean-based vessel, though it was a submarine, not a ship.
The vessel is also capable of carrying a Ka-27 or Ka-31 military helicopter on deck, but there are no reports that it is currently doing so.