Kremlin Calls Donald Trump-Russia Link Allegations 'Laughable'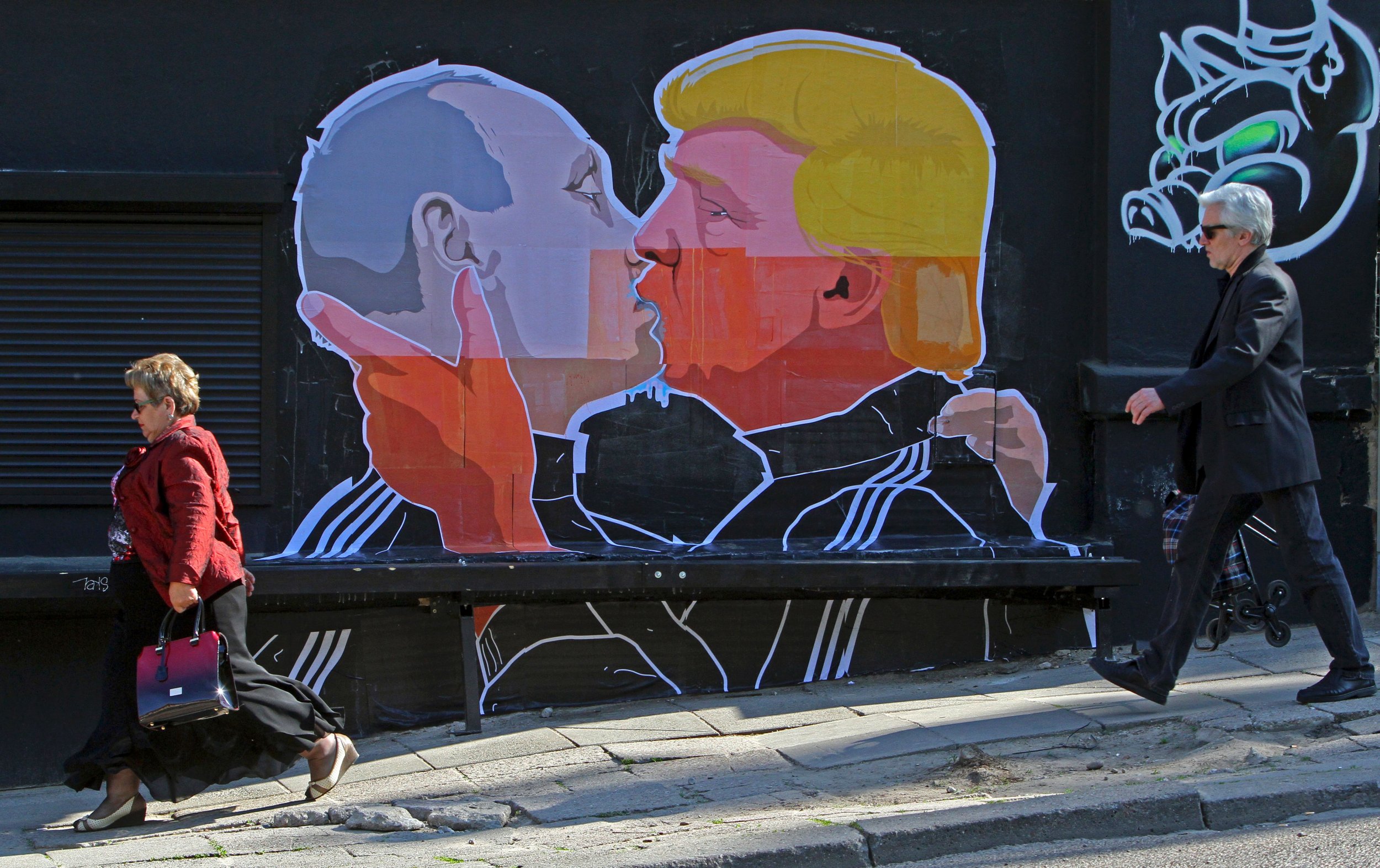 The Kremlin and senior Russian political figures have rejected a report that U.S. President Donald Trump's advisors were in contact with Russian intelligence officials during the election campaign.
The report in the New York Times cites four anonymous U.S. officials who say that phone records and intercepted calls from Trump campaign staffers show repeated contact with Russian intelligence personnel. While the reports are raising serious concern in Washington, Russian officials have derided the accusations as untrue and anti-Russian.
"Let us not go believing newspaper reports, because at the moment it is very difficult to distinguish amid the fabrications, the fakes," Dmitry Peskov, Putin's spokesman, told journalists on Wednesday, state news agency Itar-Tass reported. Peskov described media reports as "a total press release," and said the fact that the official sources are not named was "laughable."
The New York Times report follows the resignation of Mike Flynn, the U.S. National Security Advisor over lying to Mike Pence, the Vice-President about his conversations with Russian officials.
Just as Russian senators and members of parliament were defensive of Flynn, they condemned the New York Times report.
"They want to beat Trump with the Russian card," Alexey Pushkov, senator and former International Affairs Committee chief in the lower house wrote on Twitter. "This supposed scoop is indeed some insinuations, no facts and fog." He also claimed the Russian Foreign Intelligence Service was "politely amazed" by the New York Times report. "The issue is that this is not information, but an information landmine with a targeted purpose. The aim is to blow up the Trump administration."
"The heavy flywheel, which Washington promotes against Russia, is very difficult to stop, let alone to revolve it in the opposite direction, but Russia will build a constructive relationship with the United States," said Leonid Slutsky the current head of the International Affairs Committee in the lower house of parliament.
Suspicion over the the links between the Trump team and Russian officials emerged during the presidential campaign and Trump and Russia have done much to encourage them. Trump repeatedly boasted of contacting Putin in 2014, but denied doing so a year later. The Kremlin initially denied that any of its staff had had contact with Trump, though in the days following Trump's election, Deputy Foreign Minister Sergey Ryabkov said that "there were contacts" between Moscow and Trump's team.
"We are doing this and have been doing this during the election campaign," Ryabkov said, adding that contacts with Trump's allies would continue without naming names.