Russia Dismisses FBI Director James Comey's 'Greatest Threat' Claims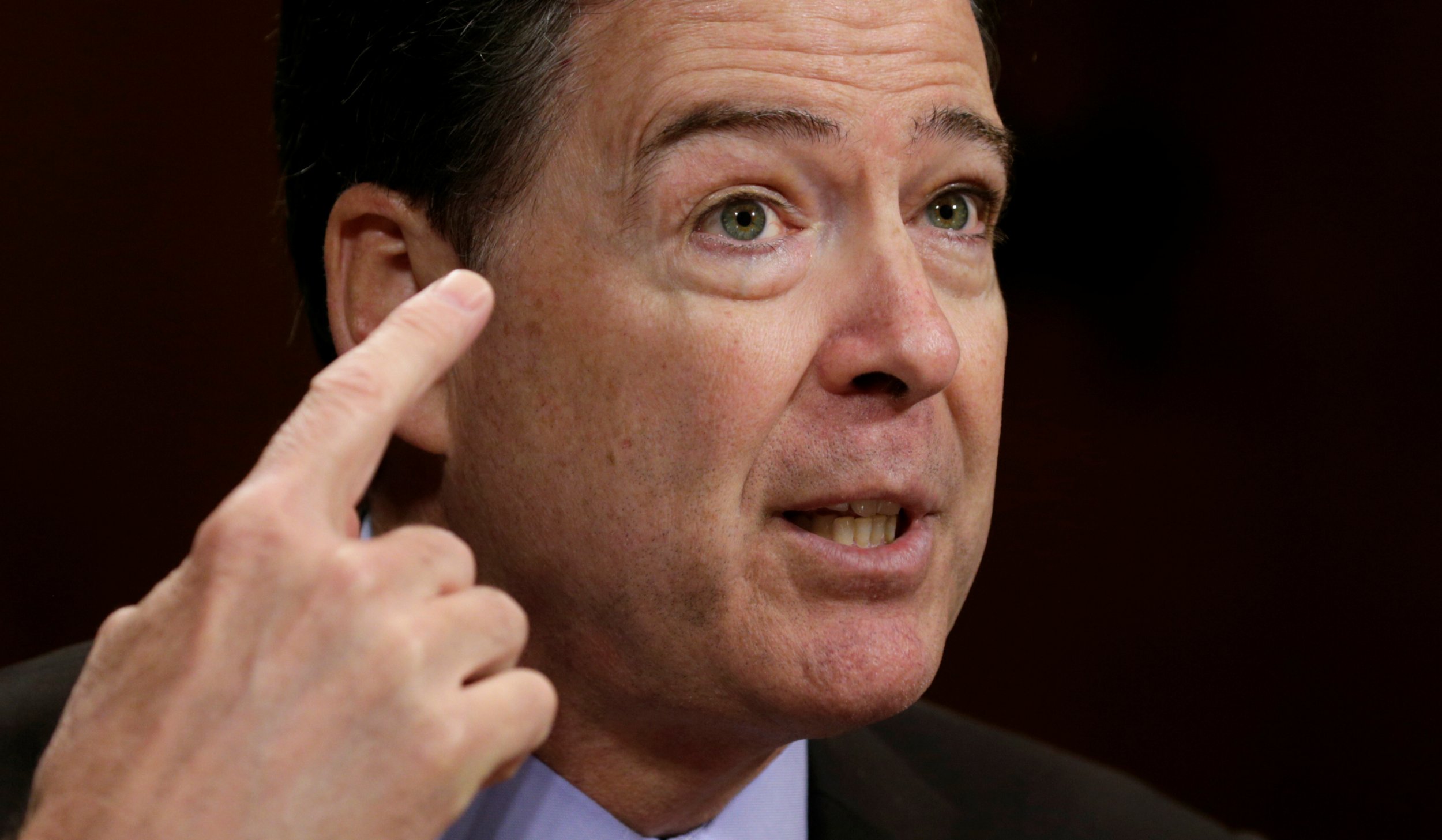 Russia has brushed off suggestions by U.S. federal authorities that it poses the "greatest threat" to the United States' democratic process, as a leading Russian senator accused the FBI of seeking to "change the (U.S.) administration."
FBI director James Comey spoke to Congress Wednesday, detailing suspected Russian attempts to delegitimize the U.S. election process over last year's presidential election. He told senators that Russia presents "given their intention and their capability," Russia presents " the greatest threat of any nation on Earth" to U.S. democracy.
President Donald Trump's spokesman Sean Spicer distanced the administration from Comey's claims, stating "That's the view of the FBI. We rely on them and the rest of the intelligence community to provide the president with updates on what they're learning."
Russian Senator Franz Klintsevich and head of the upper house's Defense Committee said the discrepancy between the two views showed that "In the U.S., the FBI is trying to change the administration," state news agency Itar-Tass reports.
"Special services… can and should have their own opinion but it is better to keep that to yourself and not share it publicly," Klintsevich said. "The White House's reaction to FBI Director James Comey's statement is undoubtedly a pass of the ball over to Russia's court."
The Deputy Chairman of the Russian Parliament's International Affairs Committee Dmitry Novikov told state news agency RIA Novosti that Comey's accusations were part of the "anti-Russian campaign" which Moscow holds is the reason for the poor state of relations between Russia and the West.
The Kremlin refrained from commenting further, as Russian President Vladimir Putin's spokesman Dmitry Peskov said his "colleague in the White House has already commented."
"We have nothing more to add," he said.
Russian parliamentarians have long espoused the view that the shift from Trump's pro-Russian comments during his campaign and the more traditional stance his administration has taken since entering the White House is evidence of an endemic anti-Russian agenda in U.S. institutions.
Trump had maintained that he wanted to "get along" with Russia, though most senior members of his administration entered office voicing skeptical views about Putin's foreign policy toward Ukraine, Syria, NATO or the U.S.
But the U.S. president's decision to strike Russian-ally Syria, following an alleged regime chemical attack on civilians last month, led to a collapse of U.S.-Russian relations which the Kremlin holds is worse than under Trump's predecessor Barack Obama.