Analysts have argued that President Donald Trump's Thursday comments about the Golan Heights could set a dangerous precedent with regard to Russia's stance on Crimea, even if Trump's comments are not legally binding.
Critics fear Trump's call in the tweet on Thursday for the United States to recognize Israeli sovereignty over the Golan Heights—territory Israel seized from Syria during the Six-Day War of 1967 and annexed in 1981—could play into Russian President Vladimir Putin's hands by undermining the international condemnation of Russia's seizure and annexation of Crimea.
"Trump's incompetence as a state leader is extraordinary: with one tweet recognizing Israel's annexation of the Golan Heights, he undercuts five years of NATO condemnation of Russia's annexation of Crimea," tweeted Hans Kristensen, director of the Nuclear Information Project of the Federation of American Scientists.
"The jungle is back," former Swedish Prime Minister Carl Bildt tweeted. "This is a catastrophic departure from the very basis of international law. Kremlin will applaud and apply the same principle to Crimea. Beijing will applaud and apply to South China Sea."
Trump threw his support behind Israel's sovereignty over Golan Heights in a dramatic tweet Thursday that was seen as a gift to Israeli Prime Minister Benjamin Netanyahu, who is up for re-election on April 9. "After 52 years it is time for the United States to fully recognize Israel's Sovereignty over the Golan Heights, which is of critical strategic and security importance to the State of Israel and Regional Stability!" the president wrote.
Trump's national security adviser John Bolton quickly chimed in with a tweet of his own. "We fully support our great friend and ally Israel. As the President said, it's time for the U.S. to recognize Israel's sovereignty over Golan Heights," Bolton tweeted.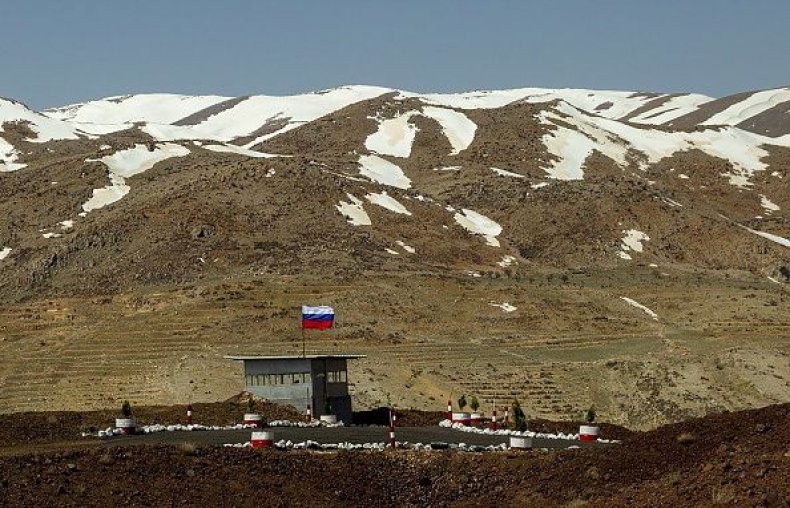 It is unclear whether the president's tweet will have any real effect on U.S. policy or whether the government will move toward officially recognizing Israel's claim to the Golan Heights, but his comments received condemnation from U.S. allies such as Turkey, France, Germany and Egypt. The United Nations has rejected Israel's occupation of the Golan Heights since 1967.
"The recognition of Israeli sovereignty over the Golan, occupied territory, would be contrary to international law, in particular the obligation for states not to recognize an illegal situation," France's Foreign Ministry said in a statement.
Despite analysts' concerns about Crimea, which Russia overtook by military force in 2014, the Kremlin was among those who criticized Trump's comments, arguing that recognizing Israel's control of the territory would inflame regional tensions. Kremlin spokesman Dmitry Peskov said in a press statement that "such calls may considerably destabilize the already strained situation in the Middle East."
"At the moment, it's just a call. May it remain so," Peskov added.
Still, analysts argued that pro-Russian forces would attempt to benefit from Trump's comments with regard to Crimea and that the remarks could even be used as a justification for Israel's claim over parts of the West Bank.
"Russia's foreign ministry complained that formal U.S. recognition of Israel's annexation of the Golan Heights would represent a violation of United Nations Security Council resolutions. But Vladimir Putin's regime stopped worrying about U.N. resolutions some time ago," wrote Mark MacKinnon, a senior international correspondent for Canada's Globe and Mail.
"As soon as Mr. Trump's tweet was posted," MacKinnon added, "pro-Moscow Twitter accounts began promoting the idea it cleared the way for eventual international recognition of Russia's annexation of the Crimea Peninsula, which it seized from Ukraine five years ago this month."