Russia Doesn't Believe Donald Trump About Why He Canceled Putin Meeting and Says It'll Happen Anyway
Russian government officials said President Donald Trump canceled his meeting with Russian President Vladimir Putin on the sidelines of the G20 meeting in Argentina because he was having trouble with the "U.S. domestic political situation."
On Thursday, Trump announced he was canceling the meeting he had scheduled with Putin because of Russia's refusal to release Ukrainian sailors who were detained last Sunday during a standoff between Ukrainian and Russian troops in the Kerch Strait, which separates the Black Sea from the Sea of Azov. The confrontation led caused Ukrainian President Petro Poroshenko to declare martial law in 10 of Ukraine's regions that are in proximity to Russian military capabilities.
But Russian officials said that the situation in Ukraine wasn't the real reason that Trump opted to cancel the much-anticipated meeting with Putin.
"Was the provocation organized by Kiev in this region the real reason for cancellation?" Maria Zakharova, the Kremlin's spokeswoman, asked during a press conference. "Publicly, we heard just such an explanation; we took note of it. Is this a reality?...I think that you still need to look for answers in the U.S. domestic political situation."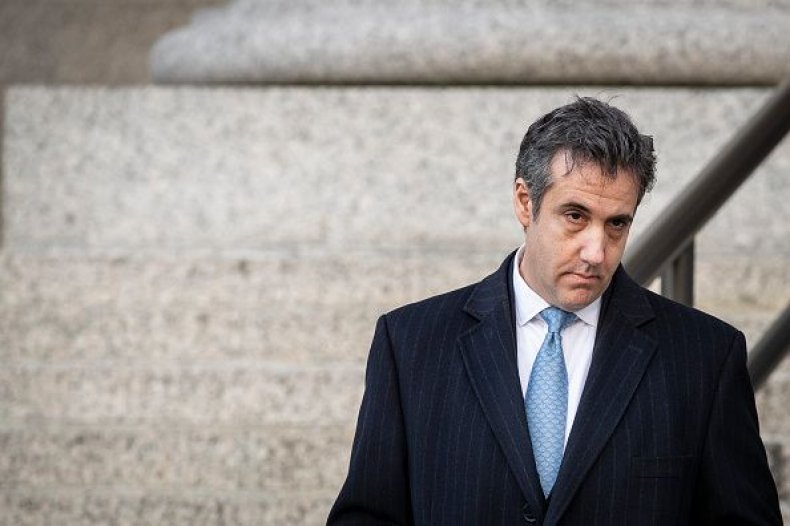 On Friday, Kremlin spokesman Dmitry Peskov, known to be Putin's right-hand man, suggested that the two leaders would engage in a "brief and impromptu" meeting at the G20, even if an official meeting is not scheduled, according to reports.
Trump's cancellation came just hours after Michael Cohen, the president's former longtime lawyer and fixer, pleaded guilty to lying to Congress about his attempts to launch a Trump Tower project in Moscow at the same time Trump was running for president. Cohen had originally testified that he had dropped the proposal in January 2016, but recently admitted that negotiations had continued until June 2016.
Cohen began cooperating with special counsel Robert Mueller, who is investigating potential collusion between the Trump campaign and Russia to influence the outcome of the 2016 presidential election, since he pleaded guilty in August to eight felonies. He is considered a key witness in the Mueller case and, having worked with Trump for more than a decade, could reveal many details about the inner workings of Trump's business empire and its ties to Russia.
Trump said his longtime colleague was lying to obtain a reduced sentence, and continued to call the investigation into collusion with Russia a "witch hunt."
Nevertheless, the Mueller investigation appears to be gaining speed since Trump submitted written answers to the investigators' questions through his lawyers. Mueller is believed to be focusing his attention on the Trump Tower deal and connections between Trump associates and the radical transparency organization Wikileaks.
It's possible, however, that the Russia investigation and the ongoing conflict between Russia and Ukraine, which is now almost in its fifth year, will derail the relationship between Trump and Putin entirely.