Obama Officials 'Fought to Preserve Evidence' of Russian Election Meddling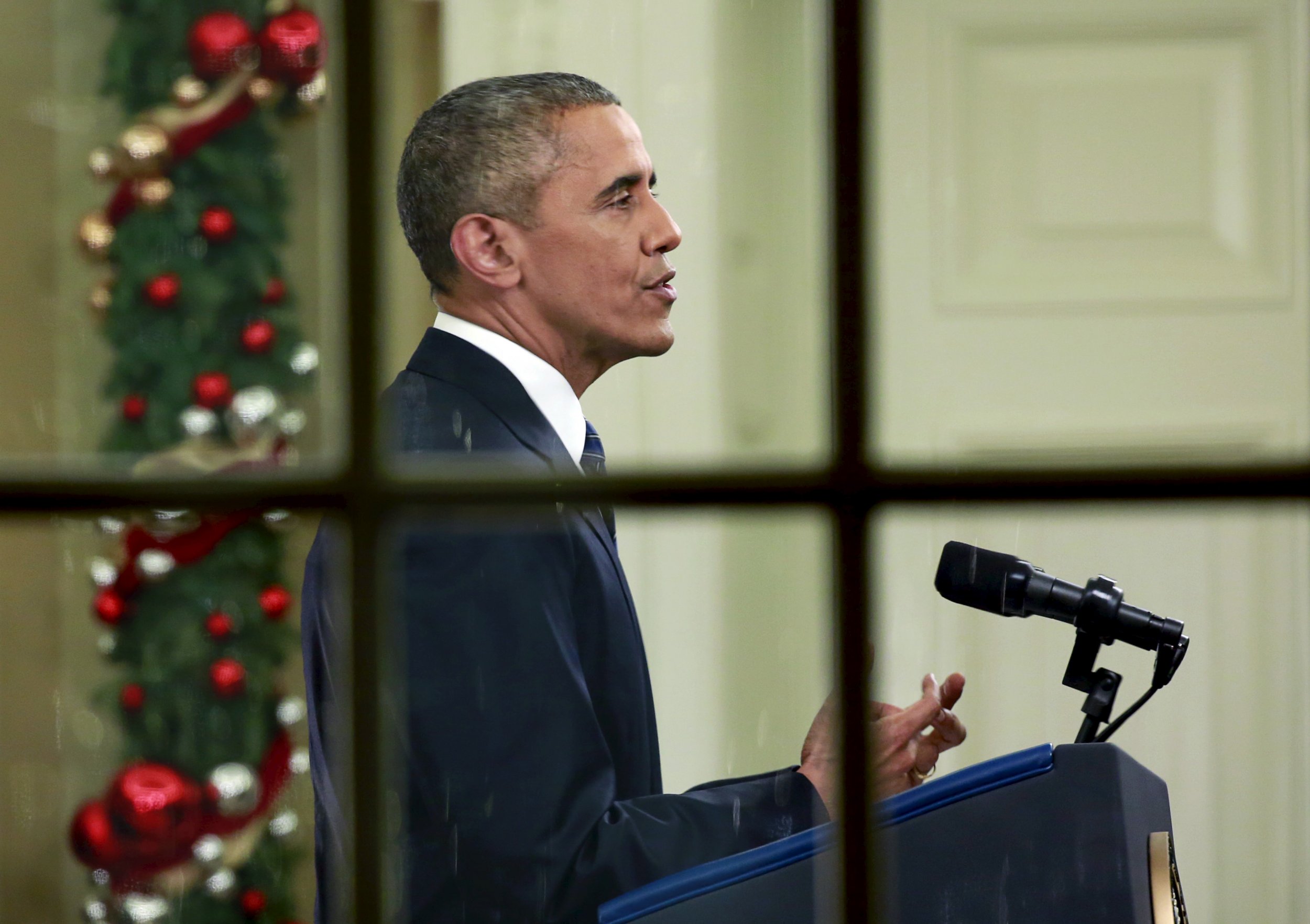 Obama-era officials worked to preserve a trail of evidence about alleged Russian efforts to undermine the U.S. presidential election in the last days before Donald Trump's inauguration, according to a report in The New York Times.
Allegations about Russian influence in the election, and claims that figures close to the Trump team met with Russian officials, dogged Trump's campaign throughout much of last year.
Trump repeatedly denied any improper influence, and often accused opponents in politics and the intelligence agencies of fabricating evidence and using false narratives in order to smear him.
Such rebuttals raised fears in the Obama White House that evidence of Russian interference or influence might be destroyed after the change in administration, The New York Times report said.
Obama White House officials therefore reportedly pursued a deliberate strategy aimed at preserving evidence for investigators and ensuring any interference was not repeated. Some asked specific questions at intelligence briefings in the knowledge the answers would then be archived.
Meanwhile, at intelligence agencies, efforts were made to keep reports at as low a classification level as possible in order to ensure a relatively wide readership. And the state department sought to pass some material to Congress before the inauguration on January 20.
Meanwhile, report said, some highly sensitive intelligence was restricted to an even smaller audience than normal.
Sean Spicer, the Trump White House spokesman, told The New York Times: "The only new piece of information that has come to light is that political appointees in the Obama administration have sought to create a false narrative to make an excuse for their own defeat in the election."
The article said that President Obama did not direct the efforts by his officials.
The report comes as Jeff Sessions, Trump's attorney general, faces questions about his ties to Russia after it emerged that he met with the Russian ambassador, Sergey I. Kislyak, twice in the past year.