House Intelligence Chair Devin Nunes Cancels Public Session on Russia Election Interference Probe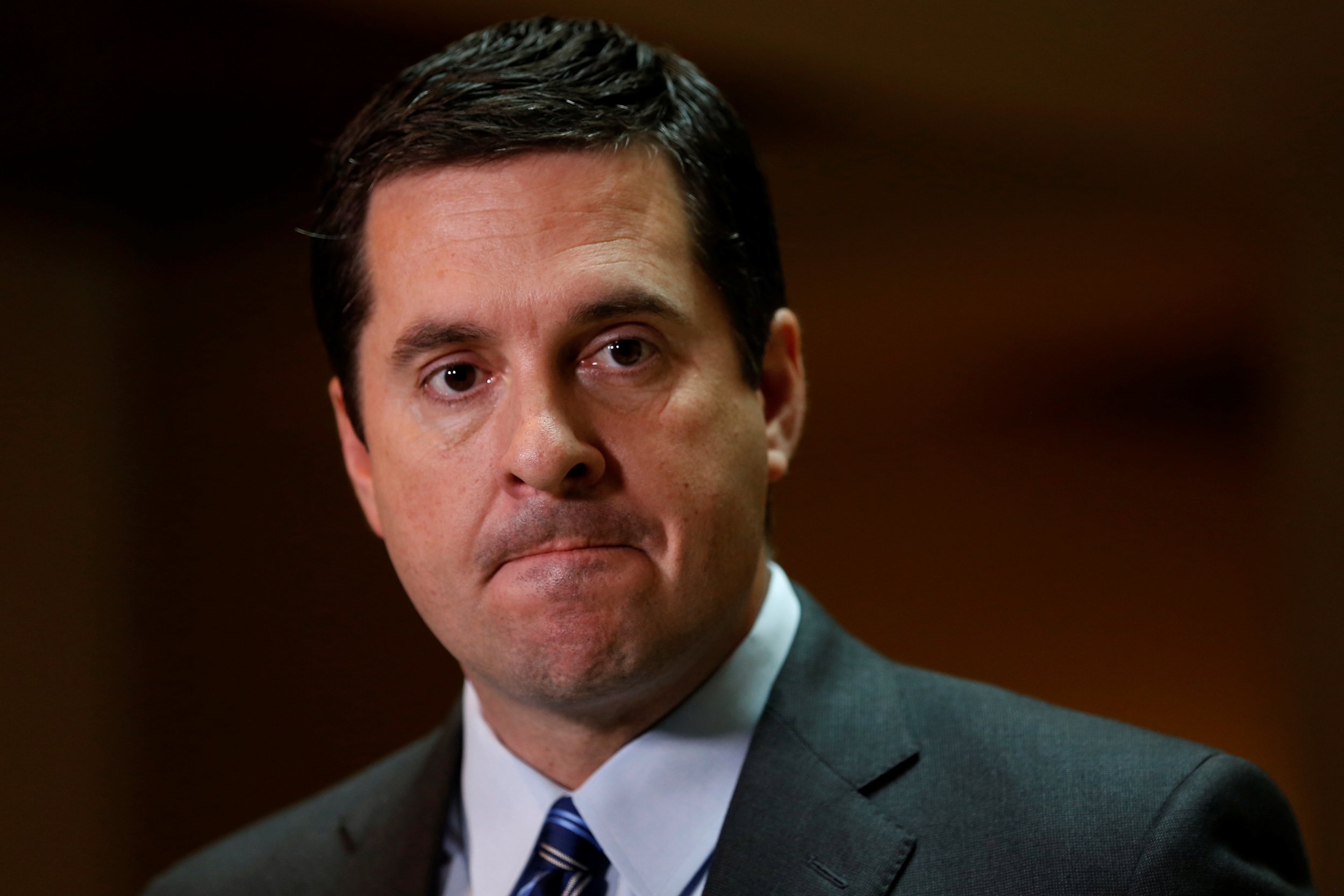 The head of the House of Representatives Intelligence Committee canceled a planned public hearing in its probe of allegations of Russian interference in the U.S. presidential election, saying the panel needed to hear from directors of the FBI and the National Security Agency in a closed session instead. The announcement on Friday by Republican Representative Devin Nunes was immediately criticized by the top Democrat on the panel, Adam Schiff, who said the cancellation was a serious mistake.
"The committee seeks additional information ... that can only be addressed in closed session," Nunes told reporters.
He said the committee hoped to have a closed session on Tuesday with FBI Director James Comey and NSA Director Admiral Michael Rogers.
"That was not in our view in the public interest and we resisted that," Schiff told reporters. "We strongly objected to the cancellation of this hearing."
Comey, testifying in an open hearing of the committee, confirmed on Monday for the first time that the FBI was investigating possible ties between Republican Donald Trump's presidential campaign and Russia as Moscow sought to influence the 2016 U.S. election. Russia has denied the allegations, and Trump has said the controversy was cooked up by Democrats and fanned by hostile media.
Nunes said in a news conference on Wednesday the communications of members of Trump's transition team were caught up in incidental surveillance targeting foreigners. Trump, who in early March tweeted without giving evidence that former President Barack Obama had wiretapped his campaign while the businessman competed against Democrat Hillary Clinton, said he was "somewhat vindicated" by Nunes' statement.
Democrats criticized Nunes for making the comments to media, and then briefing Trump in the White House without telling the committee. Nunes apologized on Thursday for the way he handled the allegations. Schiff said Nunes' actions compromised the panel's ability to conduct an impartial investigation and repeated calls for an independent probe.
Nunes also said on Friday that former Trump campaign manager Paul Manafort's lawyers informed the committee that he is volunteering to be interviewed, and that the panel would work with his lawyers to decide whether the interview would be open or closed to the public.
The New York Times reported last month that Manafort was one of several Trump advisers whose contacts with Russian operatives were monitored by U.S. law enforcement and intelligence agencies. Manafort, who was Trump's campaign chairman for several months last year, dismissed the report, the newspaper said.