Russia Warns Trump That Foreign Interference in Iran Is 'Inadmissible'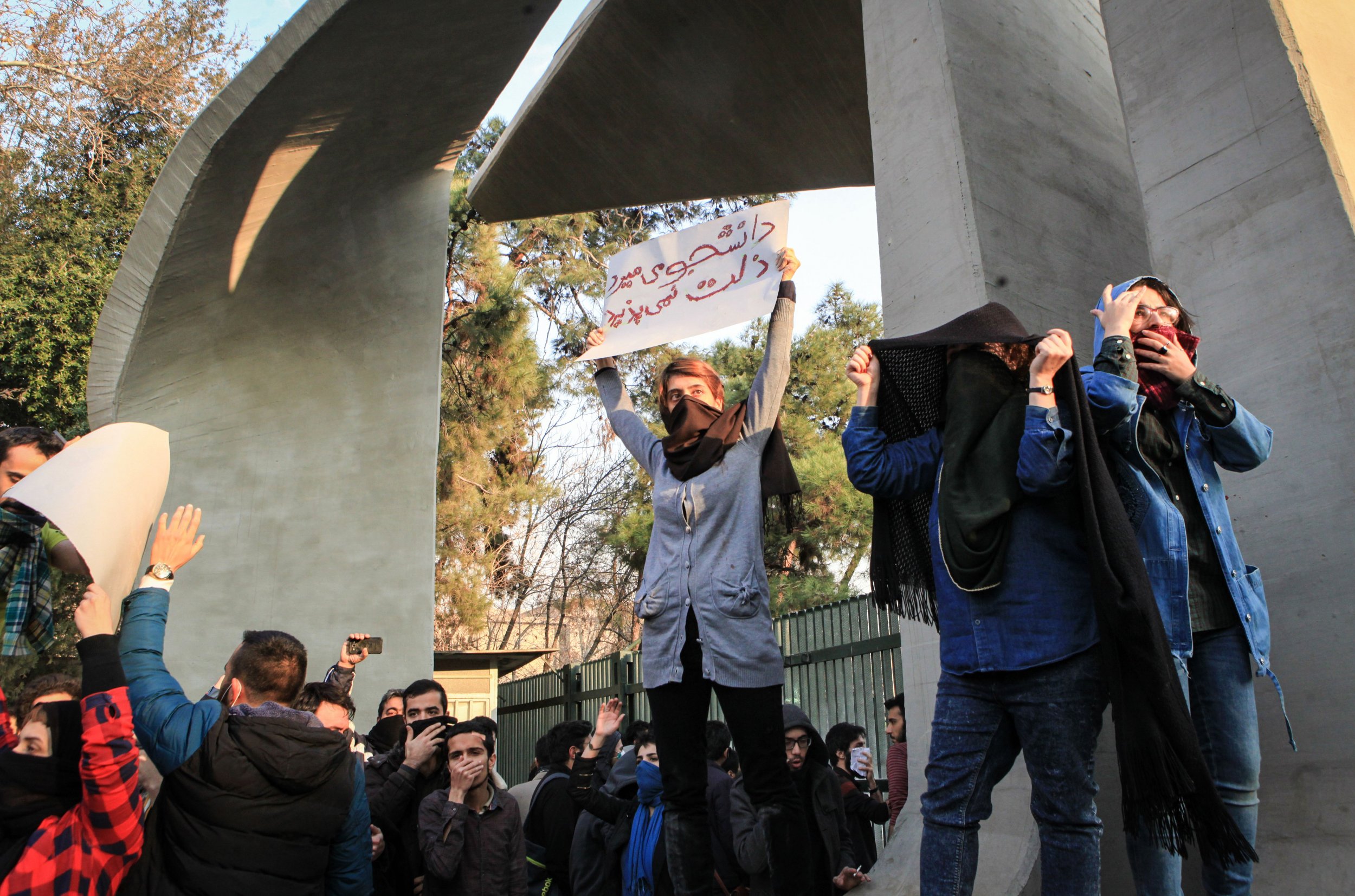 The Russian Embassy sent a message warning countries to stay out of Iran's affairs after President Donald Trump tweeted about the country's "repressed" people, as days of anti-government protests continued to unfold.
Related: Mike Pence Promises Trump Won't Repeat Obama's 'Shameful' Mistake on Iran Protests
Monday marked the fifth day of deadly protests in Iran, where 21 people have now been killed as Iranians protest the country's economic and political instability. Trump has long railed against the nuclear deal his predecessor, Barack Obama, signed with Iran in 2015. And he waited little time to blame the Obama administration for the country's current state in a tweet Monday.
"Iran is failing at every level despite the terrible deal made with them by the Obama Administration. The great Iranian people have been repressed for many years. They are hungry for food & for freedom. Along with human rights, the wealth of Iran is being looted. TIME FOR CHANGE!"
Russian officials responded with a tweet of their own after previously keeping quiet on the protests playing out. The Russian Embassy sent out a comment from the Russian Foreign Ministry warning that external interference could further wreak havoc.
"We express the hope that the situation in #Iran won't develop under the scenario of bloodshed and violence," the embassy said, citing the Russian Foreign Ministry. "This is Iran's internal affair. External interference destabilizing the situation is inadmissible."
It's not the first time that Trump has weighed in on the protests that began Thursday. The president tweeted Sunday saying the U.S. is watching the "big protests in Iran" for human rights violations.
Iran officials announced Monday that they would crack down on protestors and would not permit an "insecure situation to continue in Tehran." That same day, authorities took to the streets with water cannons in Tehran.
The recent protests are the largest to take place in the country since 2009, when demonstrations erupted in response to the election of President Mahmoud Ahmadinejad. Protestors have now taken issue with President Hassan Rouhani and the country's leaders for their failure to deliver economic growth after international sanctions were lifted following Obama's nuclear deal.
Rouhani called out Trump, whom he referred to as "this gentleman in America" in a broadcast on state television Sunday.
"This gentleman in America who is now trying to sympathize with our nation appears to have forgotten that he called the Iranian nation terrorists several months ago," Rouhani said.