Russia Envoy: US Has No Evidence of Ukraine Invasion During, After Olympics
In comments shared directly with Newsweek, Russia's top envoy in the United States has dismissed a stark warning issued by President Joe Biden's administration alleging that Moscow may imminently order military action against Ukraine during or after China's Olympic truce, pointing out that Washington has offered no proof to back the claims.
Following successive warnings by the Biden administration claiming that Russia was preparing a potential invasion of Ukraine, White House national security adviser Jake Sullivan issued the most serious comments yet on Friday, telling reporters "an invasion could begin at any time should Vladimir Putin decide to order it."
Sullivan reiterated recent calls for U.S. citizens to leave Ukraine in the next 24-48 hours, and allied countries including Latvia, Israel, the Netherlands, Norway, South Korea and the United Kingdom issued similar directives. Russia separately was reportedly considering evacuating its embassy.
Sullivan declined to offer any insight into the intelligence or how it was obtained, but emphasized, "I do want to be clear: It could begin during the Olympics, despite a lot of speculation that it would only happen after the Olympics."
He reiterated several times that Moscow may not abide by the Olympic truce, supported by a widely endorsed non-binding United Nations resolution adopted in December and backed explicitly by Beijing. Russian President Vladimir Putin paid his first in-person visit to Chinese counterpart Xi Jinping last week and issued a statement further deepening their "comprehensive strategic partnership of coordination for a new era."
The Winter Olympic Games end February 20, though the truce is set to end a month later, seven days after the conclusion of the Paralympics.
The Kremlin has consistently denied it was planning any such operations against Ukraine even amid an unprecedented military buildup near the neighboring country's borders, and Moscow's ambassador in Washington Anatoly Antonov directly addressed the U.S. claims.
"Jake Sullivan's remarks sound alarmistic," Antonov told Newsweek. "We see such statements only as a desire of the U.S. administration to maximize the magnitude of the propaganda campaign against our country and foster the impression among the public that 'aggression' is imminent."
"Claims by politicians of Russia's plans to 'attack' Ukraine during or after the Olympics are not substantiated by any evidence," Antonov said. "Washington continues just to splurge by invoking some kind of intelligence and not providing its details."
The latest U.S. accusations came after the State Department and Pentagon alleged that Russia may be planning a "false flag" operation against Russian-speakers in Ukraine, where ethnic Russians are the largest minority, as a pretext to attack. At last week's State Department briefing, spokesperson Ned Price was pressed by the media on the evidence for such a plot but asserted that the accusations constituted the extent of the intelligence that would be declassified at the time.
"Even local commentators note that American citizens' trust in such baseless allegations has dropped dramatically," Antonov said.
And the Russian envoy restated his country's position on the matter.
"In turn," Antonov added, "the Russian leadership has stated on many occasions that our country is not going to attack anyone."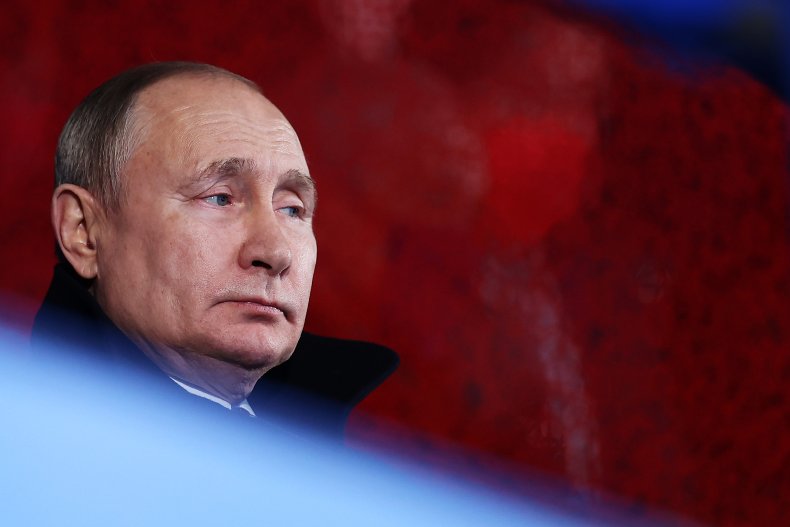 Amid the crisis that has developed in Eastern Europe, Russia has demanded that Ukraine not be allowed to enter into the U.S.-led NATO military alliance and for security guarantees from the West against the deployment of missile systems and military moves near Russia's borders, among other asks. Diplomacy between the two sides has so far produced little signs of progress, though discussions continued.
Recent talks over Ukraine's eight-year war have also produced uncertain results. Unrest first broke out in Kyiv eight years ago when a pro-West uprising ousted the government and a pro-Moscow separatist insurgency erupted in the country's east with fighting continuing to this day, as does Russian control of the Crimean Peninsula, annexed as part of a 2014 referendum that Ukraine and its Western backers reject as illegitimate.
Efforts to find a resolution to the ongoing war have been pursued by the so-called Normandy format comprised of France, Germany, Russia and Ukraine. The process has produced two back-to-back deals known as the Minsk Agreements between Kyiv and the rebels in the Donbas region in the first phases of the conflict, though both sides continue to regularly accuse one another of ceasefire violations.
Over the past week, French President Emmanuel Macron traveled to Moscow and German President Olaf Scholz to Washington for sitdowns with Putin and Biden, respectively. But, like in the case of U.S. and NATO talks with Russia, rival sides remain at odds.
Russian media reported Friday after Sullivan's remarks that Biden and Putin were set to hold a telephone conversation of their own on Saturday.