Putin Congratulating Biden Gives Hope to Family of American Jailed in Russia for Spying
The family of a former American marine jailed in Russia for espionage has expressed hope that the Biden administration can help get him released from a 16-year sentence at a penal colony.
Paul Whelan, 50, has maintained his innocence since his arrest in a Moscow hotel room in 2018, when he was accused of possessing a USB drive that contained state secrets.
Claiming he was the victim of a sting operation, Whelan insisted he was in Russia to attend a friend's wedding and had been handed the drive by a Russian acquaintance.
In a court ruling condemned by Secretary of State Mike Pompeo, Whelan was sentenced in June to 16 years in a penal colony in Mordovia, about 200 miles east of Moscow.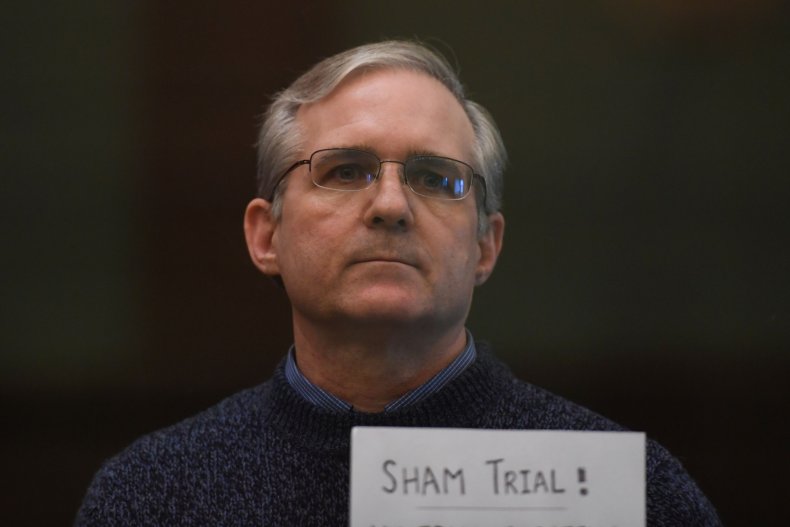 However, his family is optimistic that the administration of President-elect Joe Biden might help, especially after he was finally congratulated on his victory by Russia's President Vladimir Putin.
"President Putin's call for cooperation based on equality and mutual respect gives us hope," Whelan's brother David said in a statement.
"Perhaps the State Department will finally be able to have conversations with their Russian peers about Paul's case," he added, The Washington Times reported.
Whelan's lawyer, Vladimir Zherebenkov, had previously said he would not appeal the sentence because he did not think it would be successful and the focus would instead be on a prisoner swap.
Moscow news agency Interfax reported that Russians convicted in the U.S. such as drug dealer Konstantin Yaroshenko and arms dealer Viktor Bout were among the candidates being considered for an exchange.
"Under Donald Trump, negotiations were underway but, according to my sources, he did not want to sign the pardon," Zherebenkov told Interfax.
"On the other hand, Joe Biden is interested in showing that he can help his countrymen. I am sure that this [exchange] will take place in the coming months," he added.
Newsweek has contacted the U.S. State Department for comment.
David Whelan told Interfax that his brother was struggling with the prison conditions, was woken every two hours and that overcrowded barracks had exacerbated an outbreak of an unspecified illness.
"The U.S. embassy is doing everything it can to protect Paul, but their staff have also been hit by COVID and related restrictions," he told the news agency.
"It is not yet clear whether a change in the U.S. administration will change Paul's imprisonment, but the freedom of all Americans should be the main concern of any U.S. president. We hope that the Biden administration will continue to prioritize this issue, as previous presidents have done," he said.