Russia's Eurovision Entry Posts Anti-War Song and Flees Country
A band that had been chosen to represent Russia in the Eurovision Song Contest has released a song that condemns their country's invasion of Ukraine.
Little Big released a video of a song in English titled "Generation Cancellation" which expresses anger at the war in Ukraine and the propaganda pushed on Russian state television justifying the aggression.
The video makes references to political leaders, the Russian army and depicts scenes of destruction wrought by Putin's forces.
The members of Little Big have previously spoken out against Russia's invasion of Ukraine and said in their new video they "criticize war, propaganda and politics."
"We adore our country, but we completely disagree with the war in Ukraine, moreover, we believe that any war is unacceptable," the band's leader Ilya Prusikin said in a statement.
"We condemn the actions of the Russian government, and we are so disgusted by the Russian military propaganda machine that we decided to drop everything and leave the country," he said. The band is now based in Los Angeles, news outlet Meduza reported, although it is not clear how long they have been there for.
Formed in St Petersburg in 2013, the four-piece, which describes itself on its website as "punk pop rave band," has released four albums and nine singles.
The group was supposed to represent Russia in the 2020 Eurovision song contest in the Netherlands where they would have performed the song "Uno". However, the event was canceled due to the COVID pandemic in favor of an online version of acoustic performances by the contestants.
The political nature of their latest song is a departure from some of their lighter earlier material. The group has been described as a satirical art collaboration that mocks various stereotypes about Russia.
Their song "Skibidi" became their most popular video and so far has received more than 617 million views. It also spawned the "Skibidi" challenge, an online dance craze in which fans uploaded videos of themselves attempting the music video's signature dance.
The band's website said its videos have got more than two billion views. It said its Eurovision entry is the most viewed video in the history of the contest's YouTube channel, and it has so far received more than 243 million views.
A number of prominent Russian cultural figures have criticized the war in Ukraine. These include the legendary rock group Aquarium, rapper Oxxxymiron, and the television chef Alexei Zimin.
Newsweek has contacted Little Big for comment.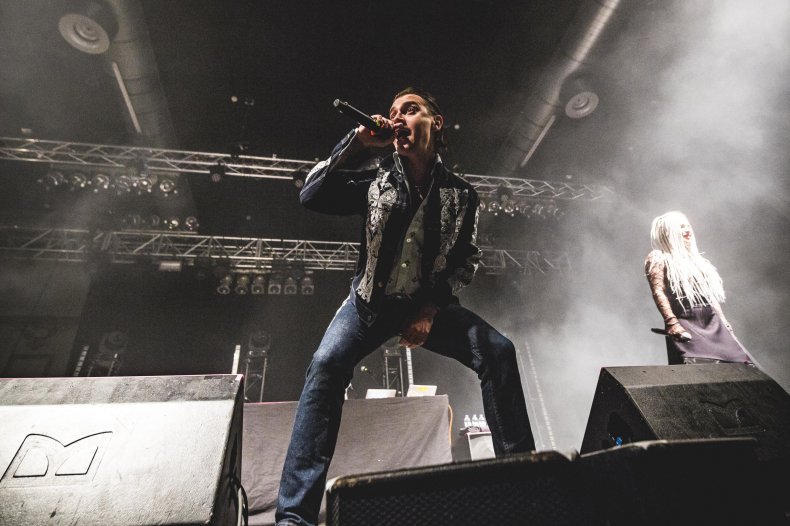 Update 06/24/22, 11a.m. ET: This article has been updated with further information.