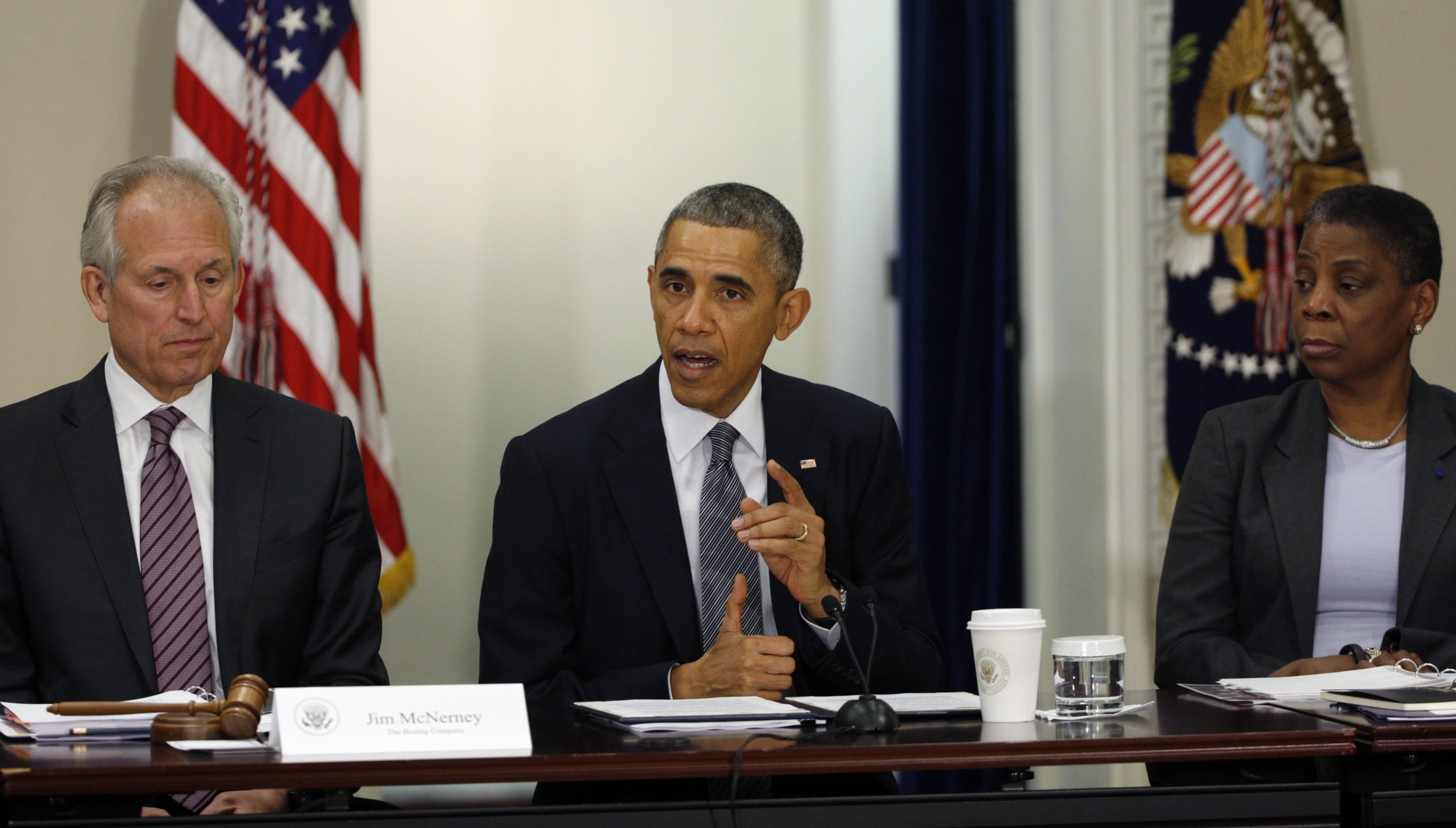 The United States Senate passed the Ukraine Freedom Support Act bill on Friday, which requests further sanctions against Moscow and up to $350 million dollars' worth of military gear and hardware delivered to war-torn Ukraine from 2015 to 2017. The stricter sanctions would also affect the numerous weapons companies that sell to Russia. It remains to be seen whether or not the Senate bill will receive the green light from the White House, which has hesitated over directly supporting Ukraine in the ongoing skirmish between pro-Russian separatists and government forces.
Either way, Russia is not pleased.
On Saturday, deputy foreign minister Sergei Ryabkov told Interfax news agency that Russia "will not be able to leave this without a response", and pointed toward vague counter-measures if further sanctions were to be taken. Yahoo News reports that Ryabkov accused the West of having "anti-Russian moods". Interfax quoted Ryabkov as saying that Ukraine Freedom Support Act will "destroy the carcass of cooperation" between the two nations.
While various economic sanctions have been previously imposed by the United States and Europe, the new sanctions further threaten Russia's struggling economy.
Russia annexed Crimea from Ukraine in March, prompting a bloody conflict between government forces and pro-Russian separatists in Eastern Ukraine. The conflict has displaced over a million people and has left 4,634 dead and 10,243 wounded since it began eight months ago, according to the United Nations' most current figures. A shaky ceasefire was enacted on Tuesday in east Ukraine, which has caused the conflict to halt briefly. No one has been wounded or killed since the truce, but the Ukrainian army said on Saturday that 11 attacks had been made on them in the past day.
The United States has said it has hard evidence that Russia has armed the rebels, a claim Moscow has denied repeatedly. Officials in Kiev have been pleading for military support from the West to no avail, and regard the Senate bill as a "historic decision". On Friday, the Ukrainian government announced that it will recruit nearly 40,000 additional soldiers and will double its current military budget to bolster its armed forces against the separatists.
United States Secretary of State John Kerry is slated to meet with his Russian counterpart Sergei Lavrov in Rome on Sunday, according to a State Department official speaking to AFP.
The Senate bill, co-authored by Senator Robert Menendez (D-NJ) and Bob Corker (R-TN), was unanimously supported. Corker told CNBC that if passed, the bill would ensure that "Putin pays for his assault on freedom and security in Europe". Under the new bill, Obama is also permitted to punish Gazprom, Russia's current natural gas provider, if he deems that it is holding back supplies from Ukraine, in addition to Moldova and Georgia.
On Thursday, Obama said that further Russia sanctions would be counterproductive unless supported by European-imposed sanctions.