Russia Expelling Polish Diplomats 'Another Example Of Aggressive Policies': Poland Foreign Minister
After Russia moved to expel five Polish diplomats from their territory on Friday, Poland's Foreign Ministry declared the decision "another example of aggressive policies," from the Russian Federation.
Russia's Foreign Ministry said that their measures were a "retaliatory" response to how Poland recently expelled three Russian Embassy officials from their country as an act of solidarity with the U.S. over concerns of Russian cyberattacks.
"The decision of the Russian side provides yet another example of aggressive policies and is a deliberate gesture meant to inflame relations with the neighbors and the entire international community," a statement from Poland's Foreign Ministry read.
"The Republic of Poland has consistently been in favor of dialogue and de-escalation. In the current situation we reserve the right to an appropriate response to the Russian MFA's decision," the statement added.
Russia's expulsion of Polish diplomats came after Estonia, Lithuania and Latvia moved to expel a total of four Russian diplomats on Friday to show solidarity with the Czech Republic that has expelled multiple Russian diplomats, according to the Associated Press.
The ousted Polish diplomats are ordered to leave Russia by May 15, according to Russia's Foreign Ministry.
"This yet again confirmed the fact that Warsaw is deliberately implementing a line to further degrade and demolish our bilateral relations," Russia's Foreign Ministry said in its statement on the expulsion of Polish diplomats.
For more reporting from the Associated Press, see below: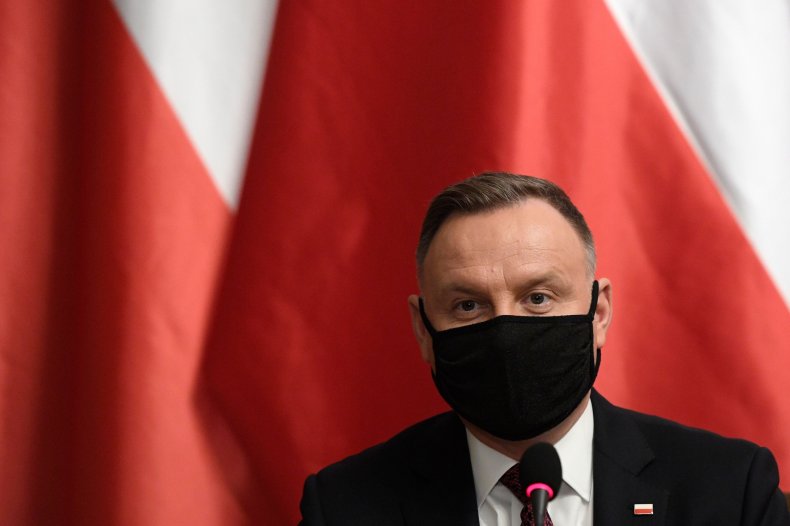 The Russian Foreign Ministry said it summoned the Polish ambassador to inform him of the news that the five diplomats must leave the country.
The Foreign Ministry denounced Polish authorities removing monuments to Soviet soldiers and accused them of seeking to undermine Russian energy projects and unleashing a "large-scale anti-Russian information campaign."
The Biden administration announced sanctions on Russia for interfering in the 2020 U.S. presidential election and for involvement in the SolarWind hack of federal agencies — activities Moscow has denied. The U.S. ordered 10 Russian diplomats out of the country and imposed new curbs on Russia's ability to borrow money along with the sanctions targeting dozens of companies and individuals.