Russia Now Treating Feminists as 'Extremists' as Putin Continues Crackdown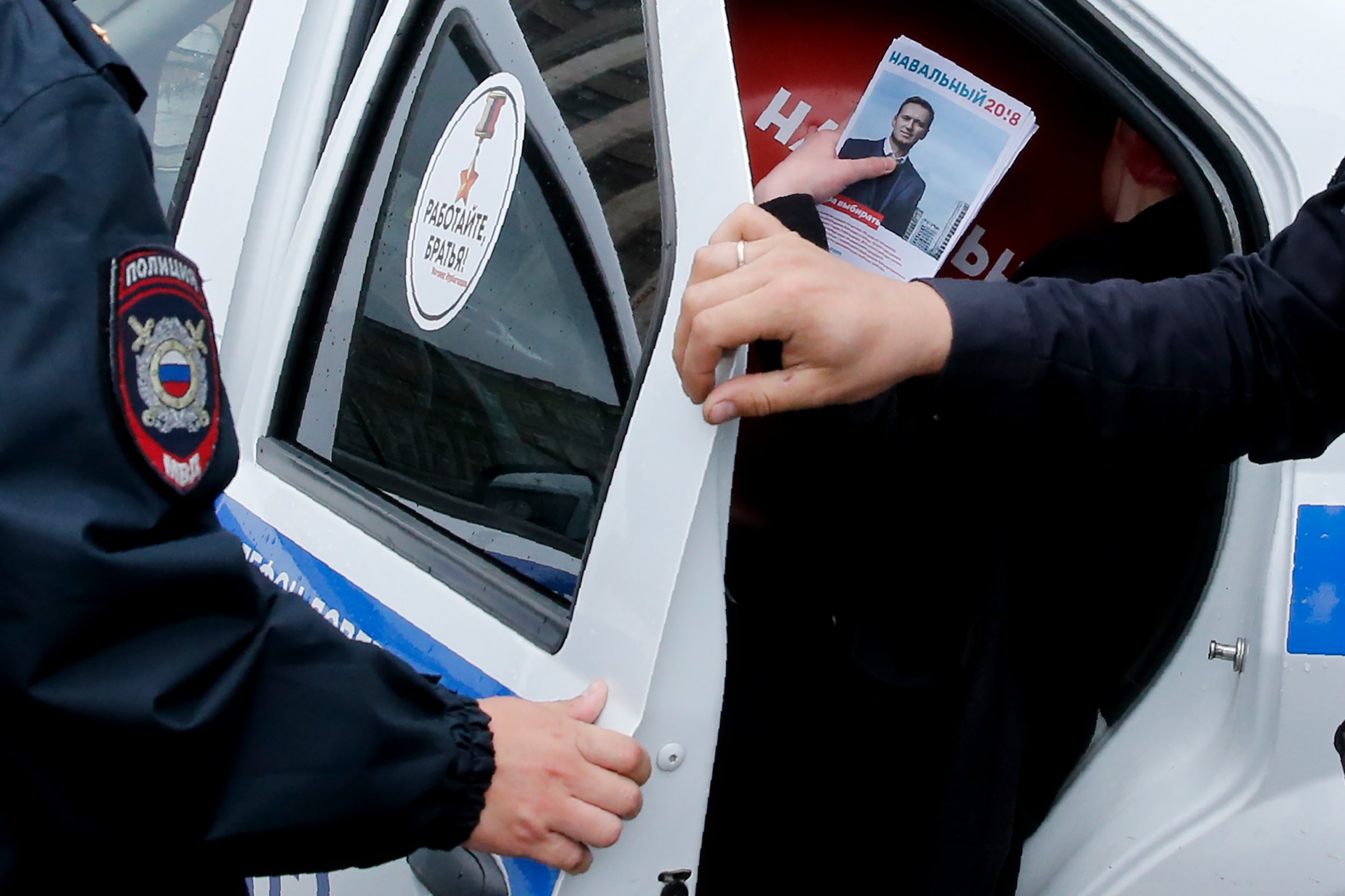 In recent months, journalists, Jehovah's Witnesses and a librarian have all fallen foul of Russia's controversial and increasingly utilized anti-extremism law. Now a new group could soon be added to that list: feminists.
Related: Jehovah's witnesses ban appeal rejected by Russia's Supreme Court, Allowing government to seize worship halls
On Monday, a group of women on a feminist retreat in Russia's southern Black Sea region of Krasnodar were hauled to a police station, questioned about an alleged breach of public order and told to sign documents warning them against carrying out any "extremist activity," Human Rights Watch reported. The women reportedly refused to follow the order but were later released.
At the police station, the five women—Lolita Agamalova, Lada Garina, Elena Ivanova, Taisia Simonova, and Oksana Vasyakina—were also searched, ordered to turn off their phones and file statements regarding the purpose of the trip. They had planned to spend a week at a camp discussing feminism in an environment "free of "sexism, homophobia, transphobia, and any sort of xenophobia."
Their troubles began before the camp even started, with messages sent to their social media accounts by supposed Cossacks—an ethnic group that maintains their own militias. The messages threatened to attack the women, claiming their activities violated "traditional values."
The Cossaks appeared to follow through on their threat Monday. A group of men, which included one policeman, broke into their cottage and took the women to the local police station. Rather than offer protection, the police officers reportedly treated the women as the criminals.
The incident follows increasing criticism of the government's liberal use of its anti-extremism legislation, which was created in the aftermath of the 9/11 attacks in the United States and the second war in Chechnya.
Increasingly it has been used to silence critics of President Vladimir Putin. Just last week an investigative reporter was jailed for alleged "extremism" as part of his role in a group that campaigned for greater accountability in government. In June, the director of Moscow's Ukrainian library was similarly convicted on charges of "extremism."
Following the decision, the librarian, Natalya Sharina, likened her prosecution to a Stalin-era show trial.
"The state prosecutor admitted herself during the proceedings that this was a political case," she told reporters following the ruling. "Not one single book featuring on the current list of extremist literature today was present. People will probably recall this in a couple of decades ... in the same way as we remember 1937."
Russia has even gone as far as to ban an entire religion. Last month, the country's Supreme Court denied an appeal brought by Jehovah's Witnesses against the justice ministry's decision that its activities violated the law on extremism. Following the initial decision in April, Thomas J. Reese, chair of the United States Commission on International Religious Freedom, said that the action was an indication of Putin's paranoia.
"They just look very suspiciously on any organization that they can't control," he told Newsweek. "And Jehovah's Witnesses just want to be left alone. It seems like there's a lot of paranoia in the Russian government. They feel besieged from the outside because of economic sanctions and the reaction to their invasion of Crimea and other things they've been doing."