Russia Faces Possible Ban From Olympics and World Championships in All Major Sports Over Performance-Enhancing Drug Allegations
Russia faces the possibility of being banned from the 2020 Olympics as well as the world championships in all major sports, after the World Anti-Doping Agency (WADA) have alleged "inconsistencies" in the country's performance enhancing drug testing data.
The agency have given Russia three weeks to explain why numerous cases of positive drug tests at the Moscow Laboratory were deleted from results sent to the group, or face a possible ban from next year's Tokyo Olympics.
In a statement Monday, WADA said that the Russian Anti-Doping Agency (RUSADA) "have been given three weeks to provide their comments, together with answers to a list of specific questions" concerning the inconsistencies that had been found in the data.
Officials seem to believe that an Olympics ban is likely. Jonathan Taylor, who is heading the committee overseeing Russian compliance, told The New York Times that RUSADA will need to "pull a rabbit out of a hat" to convince WADA there was no wrongdoing. He stopped short of declaring the matter settled, however, saying "we will give them a chance to explain."
Russian Minister of Sport Pavel Kolobkov pledged to cooperate with the inquiry. "From our side, we will continue to offer all possible assistance," he told government-owned news agency TASS. "What exactly these inconsistencies are and what they are related to, that will be cleared up by experts in the field of digital technology from both sides, who are already cooperating."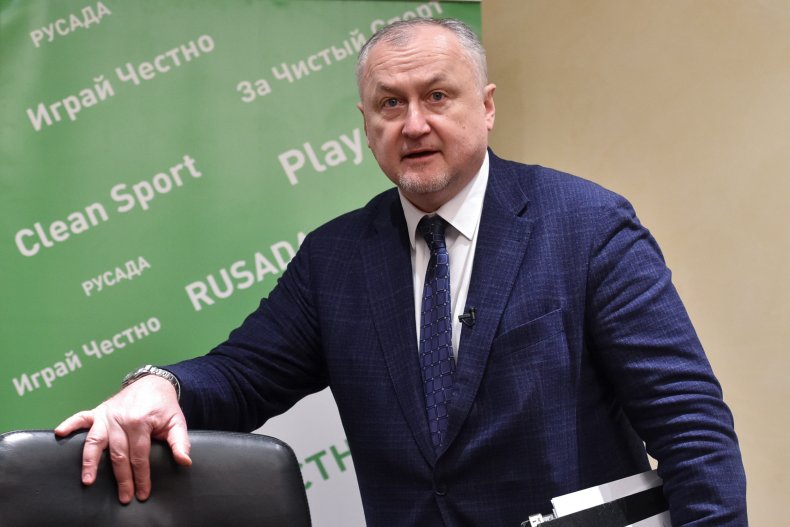 WADA had banned RUSADA in 2015 after an investigation raised concerns over corruption and the legitimacy of the testing provided by the agency. In 2016, an independent two part report revealed evidence of multiple incidences of state-sponsored doping. Athletes from the country were forced to compete as "Olympic athletes from Russia" under a neutral flag in the 2018 Winter Olympics in Pyeongchang, South Korea. The ban was lifted, despite heavy international criticism, in September 2018.
Related allegations of Russian doping have continued to emerge since then. Earlier this year, the Sunday Times reported that the Russian Athletics Federation were alleged to have been involved in a conspiracy to conceal positive tests by high jumper Danil Lysenko.
Also on Monday, the International Association of Athletics Federations (IAAF), which governs international track and field events, announced that the Russian Athletic Federation would continue to be banned from the sport. IAAF had banned country in 2015, and the group says that athletes from the country will only being eligible to compete as "authorized neutral athletes" at the upcoming World Athletics Championship in Qatar.
If WADA decides to instate sanctions, Russia faces the possibility of being banned from a number of other sporting events in addition to the Olympics, including the soccer World Cup in 2022.