Russia to Film Biopic About Boxing Star Roy Jones Jr.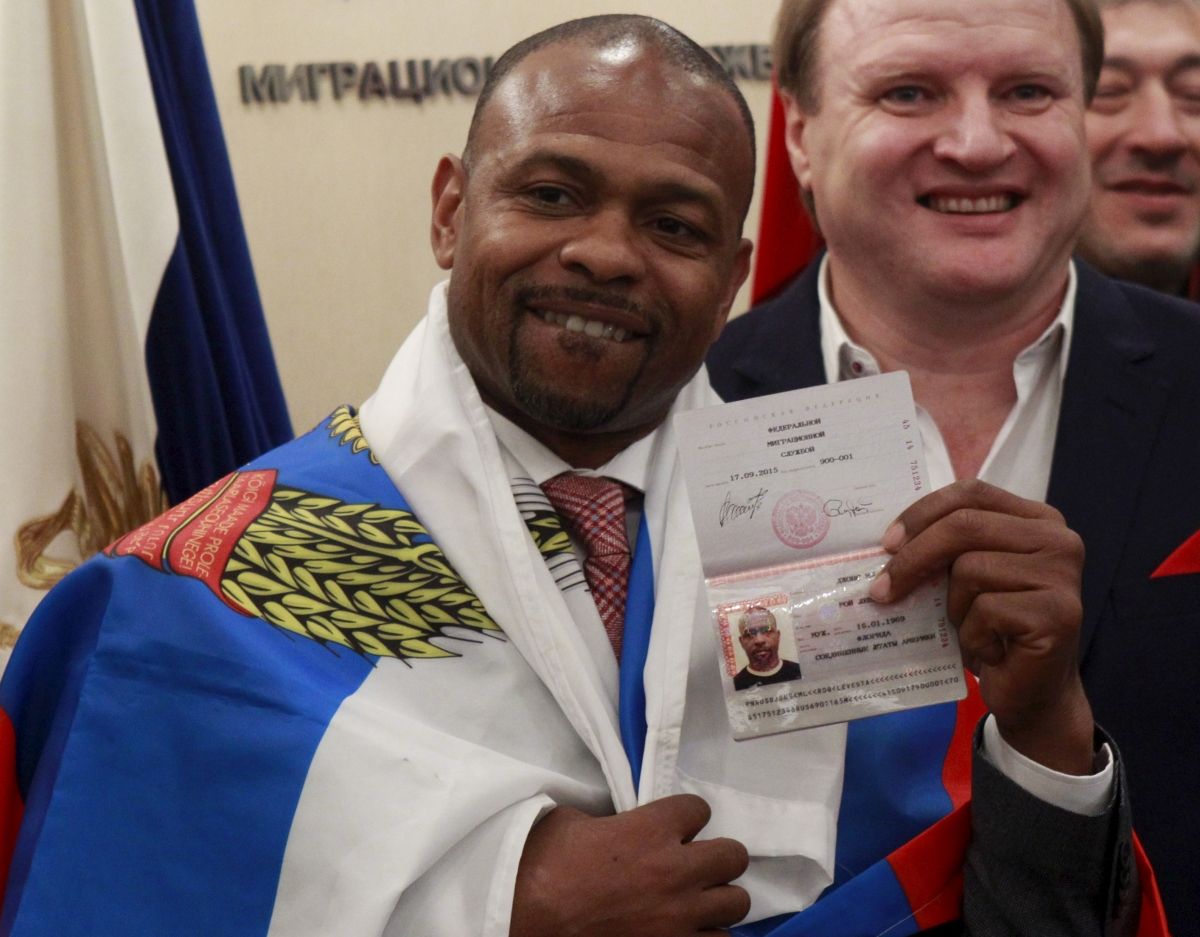 Russia's love affair with its latest VIP citizen, the boxer Roy Jones Jr., continues, as independent news agency Interfax reports that a Russian biopic based on the athlete's life is in the works.
Jones received his Russian passport last month in a ceremony attended by members of the pro-Kremlin biker gang Night Wolves. Now Vladimir Hryunov, the Russian promoter of the boxer, told the news agency that Jones has endorsed the idea of a movie.
"It was my idea to create an autobiographical film about Roy Jones and it was met with excitement," Hryunov said. He said the film would be shot in "half-khudozhestveny," a new kind of format in which the movie will be neither documentary nor entirely fictional. Hryunov implied that the movie could take some artistic license with the facts of the boxer's life. It is not clear yet if Jones would appear in the movie or if an actor would take the role.
Hryunov thinks Jones's biopic, along with his new role on Russia's Match TV channel as a sports analyst, will set a positive example for young Russian sports fans.
"Here in Russia we have a big problem in how sports stars carry themselves, how they market themselves," Hryunov said. "If you ask yourself who today is a symbol, an idol, someone who the fans are captivated with, whose life and career [they are interested in], unfortunately there is a vacuum."
He added, referring to three of Russia's biggest hockey stars, who are now retired: "In past years your mind would jump to [Viacheslav] Fetisov, [Valeri] Kharlamov, to [Boris] Mihailov. Today there are no individuals who would draw people to stadiums. Roy sees this as one of his objectivesto help active athletes from many sports with how to come across, how to built public relations, a rapport with the press and with fans."
Jones has taken quickly to Russian public life. Not only have his representatives said that he plans to open a boxing academy in Crimea, which was annexed by Russia from Ukraine last year, he also told Russian news agency RIA Novosti last week that he plans to record a song with Russian pop star and former talent show contestant Elena Maksimova.