Russia Sent Dozens of Wire Transfers 'to Finance Election Campaign of 2016,' Report Says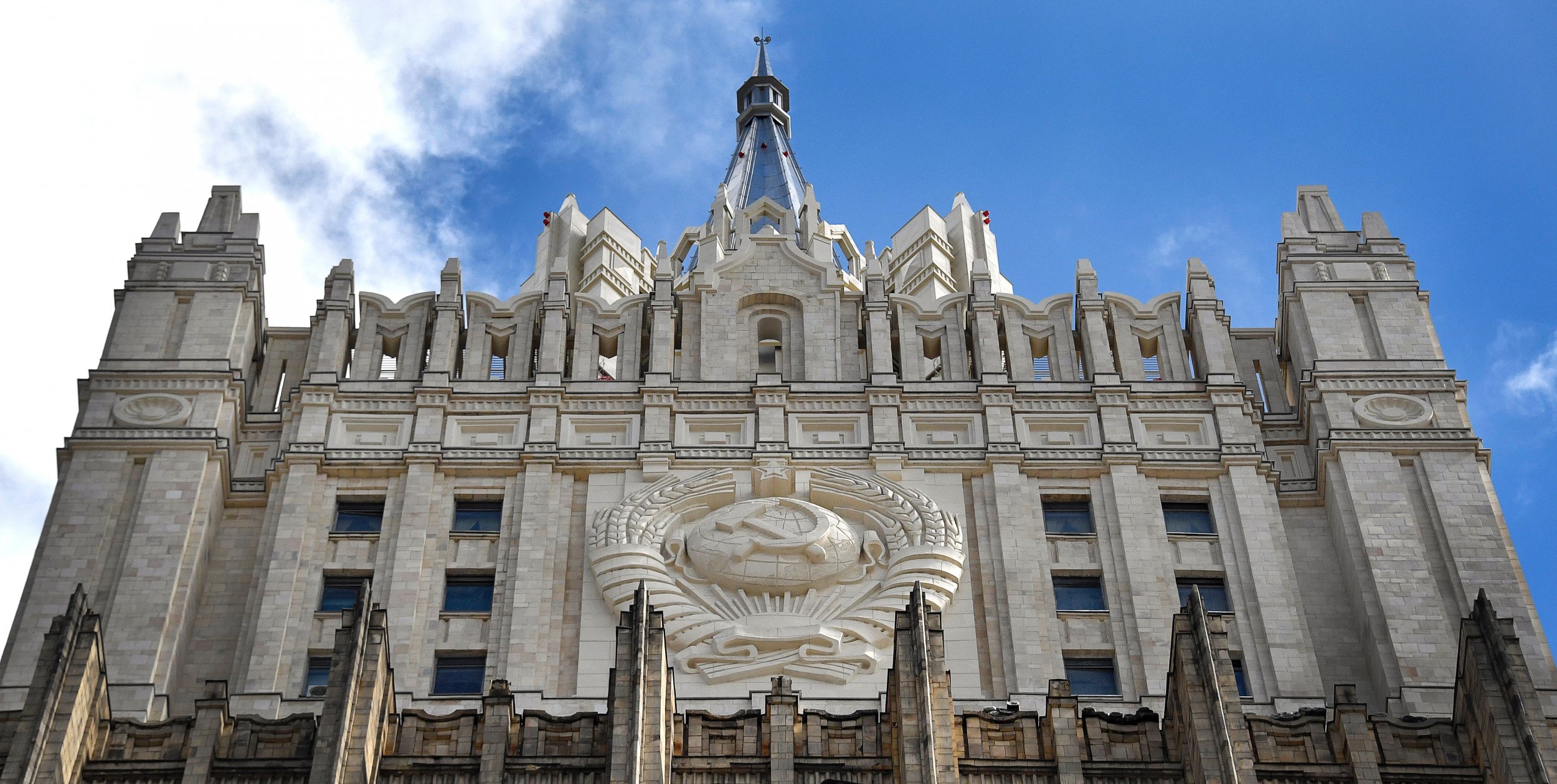 The Kremlin's foreign ministry sent more than 60 wire transfers worldwide last year, totaling over $380,000, with a memo saying the cash was meant "to finance election campaign of 2016," a report revealed Tuesday.
The transfers to Russian embassies came in between August 3 and September 20, close to the final stretch of the U.S. presidential election, according to a BuzzFeed report. The transactions included nearly $30,000 sent to the Russian embassy in Washington, D.C., from Russia's state-owned VTB Bank, which is one of many Russian financial institutions under Obama-era sanctions. The money appeared in the embassy's Citibank accounts.
Federal investigators have not determined how the funds were used or intended to be used. But the discovery comes as special counsel Robert Mueller and several congressional committees investigate Russia's attempts to influence the 2016 race, and whether President Donald Trump's campaign colluded with those plans.
Citibank noticed the money in the accounts for the Russian embassy in Washington and investigated. The global financial titan discovered "dozens" of other transfers that included the same memo about campaign finance, BuzzFeed reported. Altogether, Citibank claimed to find 650 "suspicious transactions" adding up to roughly $2.9 million between November 2013 and March 2017, but most did not appear to pertain to the election.
Seven other countries, including Russia, also held national elections last year during the time the wire transfers crossed the globe.
The federal probes into the Trump campaign have tapped the Financial Crimes Enforcement Network, or FinCEN, for records from people with financial links to Russia and other apparent connections to the investigations. Last month, Mueller indicted former Trump campaign manager Paul Manafort and former Trump adviser Rick Gates for an alleged series of international financial schemes, though there appeared to be no direct ties to Russia.
The wire transfers report came as the Trump administration was dealt another blow this week regarding Russia. The Atlantic reported that Donald Trump Jr. exchanged direct Twitter messages during the campaign with WikiLeaks, which published emails stolen from the Democratic National Committee and Hillary Clinton's campaign manager. WikiLeaks founder Julian Assange has denied that Russia was the source of the leaks.
Beyond that, U.S. Attorney General Jeff Sessions appeared Tuesday before the House Judiciary Committee and fended off questions about his possible knowledge of Russian collusion. He said he did not recall former campaign foreign policy adviser George Papadopoulos telling him about meeting Russians last year. Papadopoulos has pleaded guilty to lying to federal investigators about his Russian contacts.
Sessions also denied that he had lied under oath about his own Russian contacts at hearings earlier this year, including a confirmation hearing in January.