Russia Fires Iranian Satellite Into Space, Prompting Spying Concerns
This is the moment Russia launched an Iranian space satellite that U.S. officials believe could allow Iran to spy on its neighbors in the Middle East and help Russia in Ukraine.
The Russian Soyuz rocket carried a remote sensing satellite called Khayyam from the Baikonur Cosmodrome in southern Kazakhstan on August 9, blasting off at 8:52 a.m. local time.
The footage showing the launch was obtained by Zenger News from the Russian space agency, Roscosmos.
The Iranian Space Agency released a statement on August 7, saying that the satellite will be controlled by Iranian officials from the moment it is launched.
The agency added: "No other country will have access to such information, and rumors about using satellite images for another country's military purposes are false."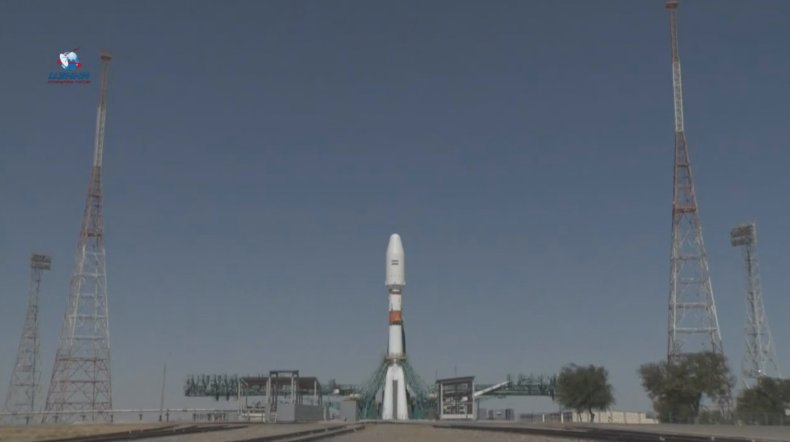 "All orders related to the control and operation of this satellite will be carried out and issued from day one and immediately after launch by Iranian experts based in Iran's... space bases," the agency said.
This is amid concerns reported in the Washington Post last week from U.S. officials on the burgeoning ties between Russia and Iran with regard to space cooperation.
According to the publication, officials in the U.S. are concerned that the satellite is a sign of improved ties between Russia and Iran in space technology and could help Russia in Ukraine, while providing Iran with unparalleled abilities to monitor military targets in Israel and the Middle East.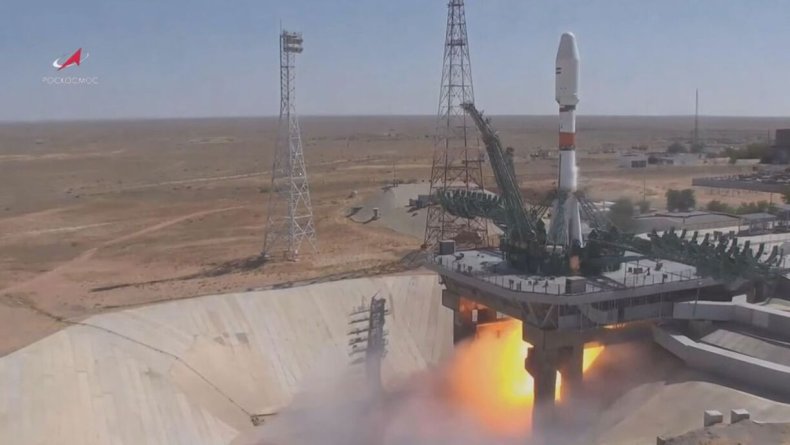 The Washington Post cited anonymous Western intelligence officials saying that Russia "plans to use the satellite for several months or longer" to "enhance its surveillance of military targets" in Ukraine before allowing Iran to take control of it.
The report said that the satellite will provide Iran with "unprecedented capabilities, including near-continuous monitoring of sensitive facilities in Israel" and in the Persian Gulf through which much of the world's petroleum is shipped.
Iran said that the satellite will survey water resources, improve agricultural productivity, monitor mining and border areas, as well as manage deforestation.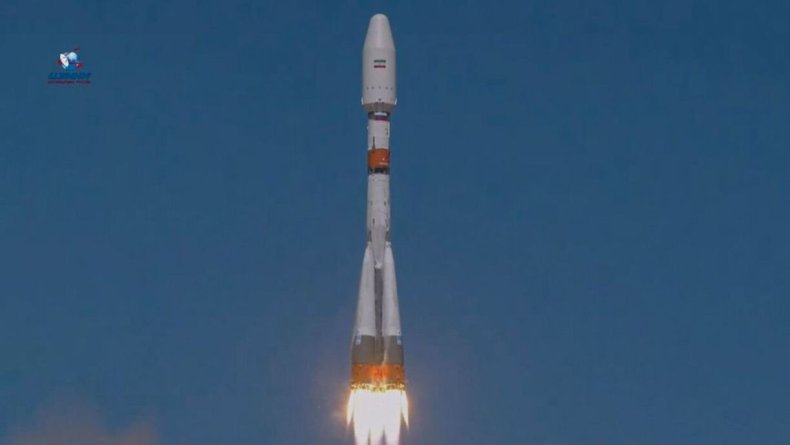 Iranian Communications and Information Technology Minister Issa Zarepour stated that the move will usher in a period of strategic cooperation between Russia and Iran.
The Baikonur Cosmodrome is the main operations center for Russian space launches and is the home of several historic flights including the first crewed orbital flight carrying the first man in space, Yuri Gagarin, in 1961.
Kazakhstan was long part of the Soviet Union, and declared its independence in 1990. Its authoritarian government implemented market reforms and remained within Russia's security orbit.
This story was provided to Newsweek by Zenger News.