Russia Fires Underwater Cruise Missiles At ISIS Near Palmyra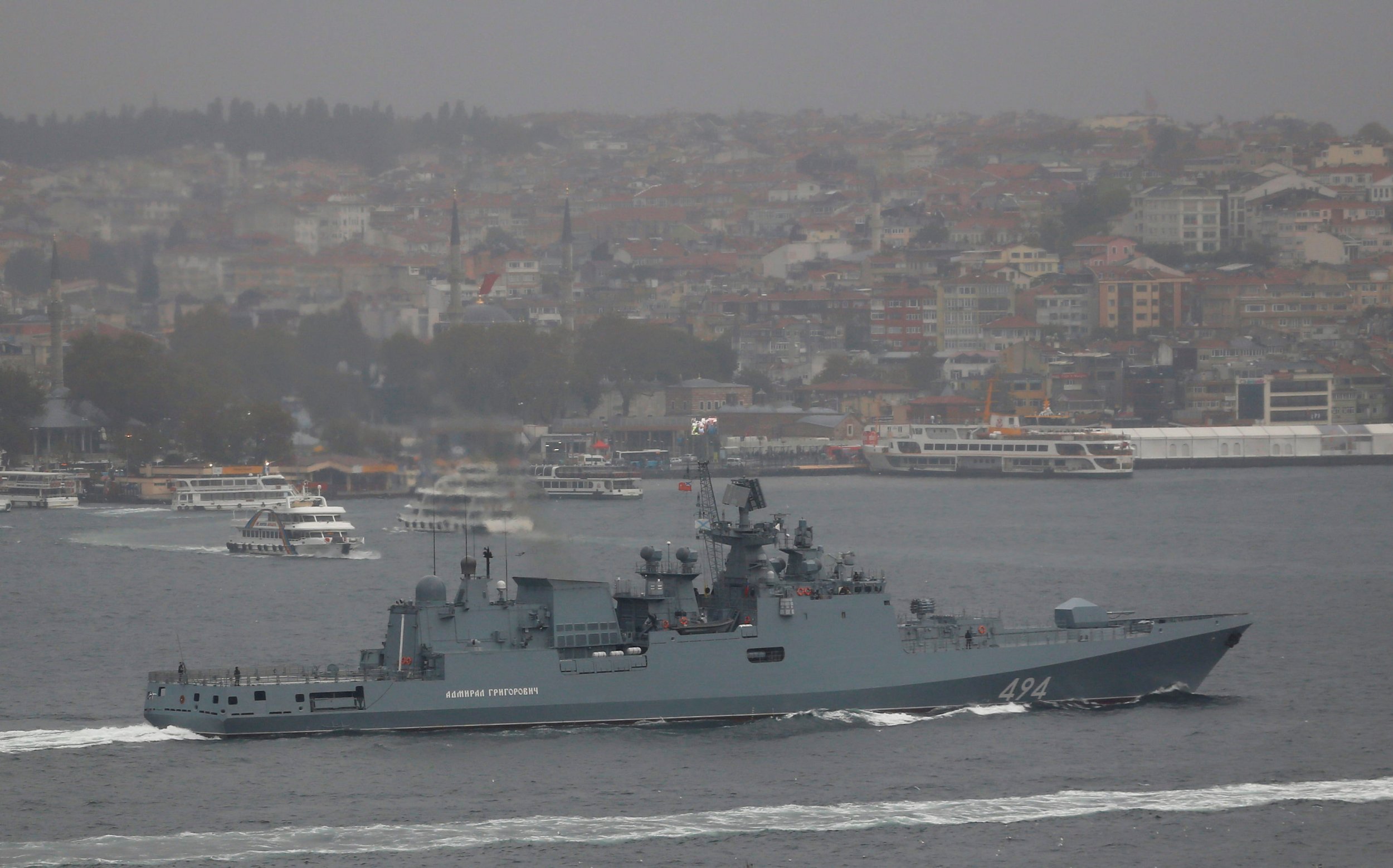 Russia has announced that one of its warships and a submarine in the Mediterranean Sea fired cruise missiles against the militant Islamic State (ISIS) group near the ancient Syrian city of Palmyra.
Moscow is a supporter of the embattled Syrian government and its leader President Bashar al-Assad. The Syrian regime has been engaged in a civil war with Islamist and militant rebels for nearly six years now. Russia retains a long-term presence in Mediterranean waters where it rotates ships from its Baltic and Black Sea ports.
The Russian frigate Admiral Essen and the submarine Krasnodar fired four Kalibr missiles towards Palmyra, the Russian Ministry of Defense said on Wednesday, state news agency RIA Novosti announced. No casualties were reported.
The target of the strike was apparently a site west of Palmyra where Russia had spotted a build up of ISIS combat equipment and manpower. According to the Russian statement the U.S. Department of Defense, as well as the Turkish and Israeli defense ministries received information about the launch "via the relevant cooperation channels."
Read More: Russia talks increasing range and precision with nuclear-ready missile makers
Admiral Essen and Krasnodar have both been in the Mediterranean since early May. The last time Russian cruise missiles struck Syrian targets was in November last year, hitting positions in Idlib and Homs provinces.
The city of Palmyra contains numerous cultural treasures, certified by UNESCO as important cultural sites and when ISIS captured the area in 2015 the group destroyed several monuments, including parts of the Mesopotamian Temple of Bel. Syrian forces, supported by Russian jets retook the city in 2016, receiving much publicity from Russian state media in particular, only for ISIS to recapture the city at the end of the year.
Russia's official military intervention in Syria began in the summer of 2015 at the behest of the Syrian regime, and has diverged in its priorities regarding the war when compared to the aims of the coalition led by the United States.
Russia's commitment to fighting militants extends beyond ISIS, repeatedly hitting other forces that are fighting both ISIS and pro-government forces. Whether and in what capacity Assad remains in power continues to be a sticking point for peace talks between his allies in Russia and Syria and those backed by the West.