Russia Flexes Military Might as Foreign Leaders Stay Away From V-E Parade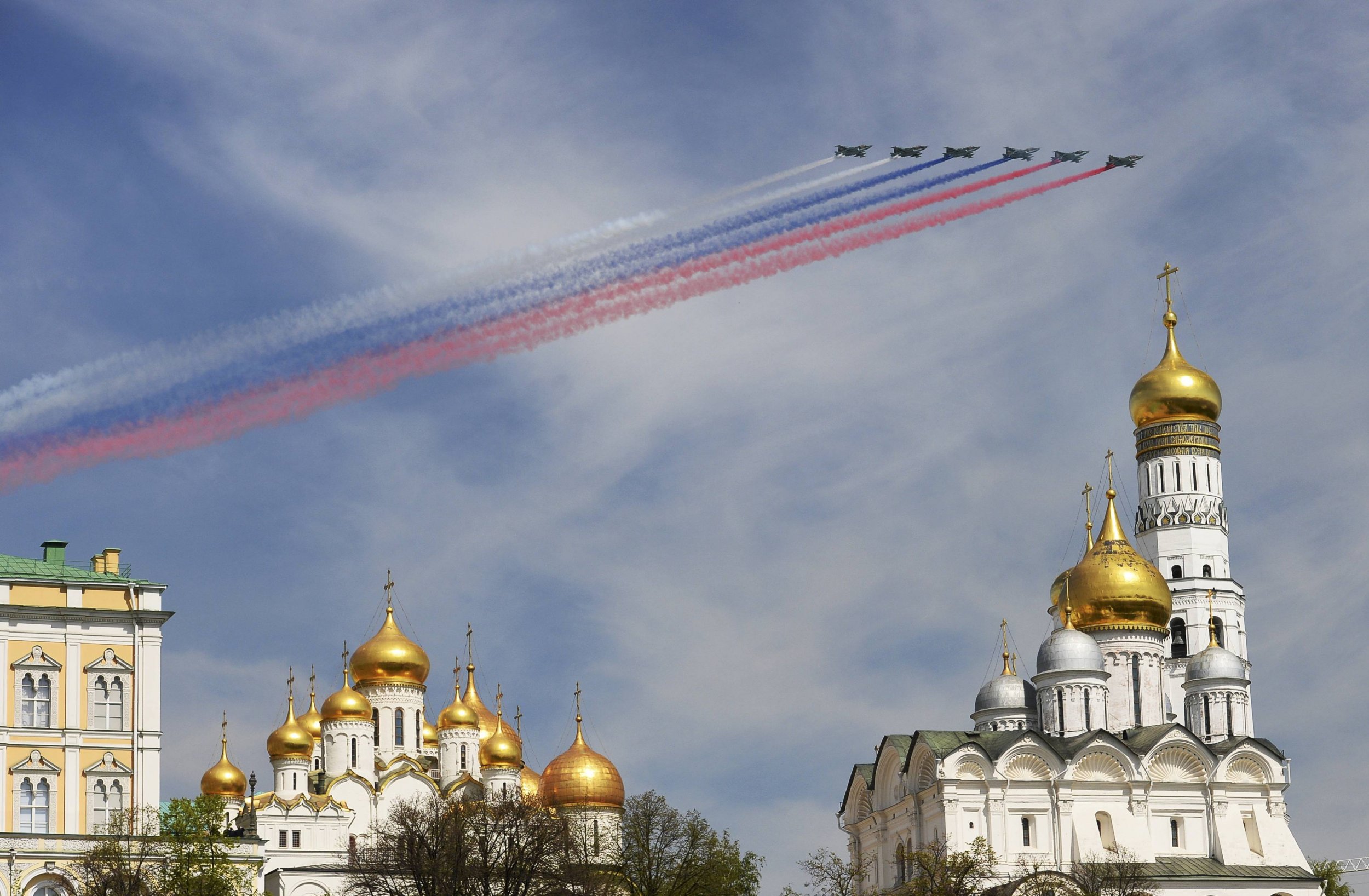 This year, Russia's annual Victory Day parade marks 70 years since the Allied and Soviet victory over Nazi Germany in World War II.
But as well as being a landmark anniversary, likely the last Russia's war veterans will be alive for, it is significant for two reasons. The Armata T-14, the first tank Russia has designed since the fall of the Soviet Union, made its highly anticipated public debut and few world leaders were around to see it.
After more than a year of tensions over the ongoing situation in eastern Ukraine, many Western leaders skipped the parade, held in Moscow's Red Square. Only 10 years ago, for the 60th anniversary, former President George W. Bush appeared alongside Russian President Vladimir Putin. This year, less than 30 of the 68 invitations sent out to world leaders were confirmed, The Moscow Times reports.
Heads of state from the U.S., Germany, France, the U.K. and Spain did not attend and sent ambassadors instead. German Chancellor Angela Merkel was in Moscow, but went to the Tomb of the Unknown Soldier instead of Red Square. The parade's big draw, North Korean leader Kim Jong-un, canceled his trip at the last minute. The leaders of a number of former Soviet states, including Ukraine and Belarus, were also absent.
Heads of state from the economic bloc of nations known as BRICS—Brazil, India, China, South Africa and Russia—did show. Cuban leader Raul Castro attended as did United Nations Secretary General Ban Ki-moon.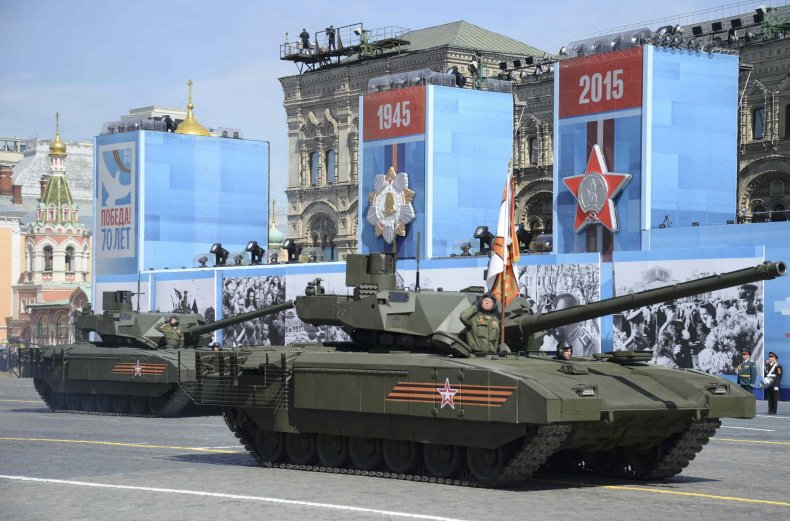 For those world leaders who were around to watch, the parade included around 100 Armata T-14 tanks. Notable for its remotely controlled armed turret, the tank's roll-out suffered an embarrassing setback on Thursday when, during a rehearsal for the parade, the driver of a tank raised a red flag to indicate his vehicle had broken down. The tank rolled out of Red Square around 15 minutes later.