Russia Forcibly Conscripts Over 400 Mine Workers for Ukraine War: Governor
As the invasion of Ukraine continues, Russian forces have reportedly begun conscripting local workers to fill infantry roles.
Approximately 430 miners from the Luhansk region in Eastern Ukraine have been forcibly conscripted into the Russian infantry, according to the region's governor, Serhiy Haidai, in a post to his Telegram account on Sunday.
"The mass media of the so-called ['Luhansk People's Republic'] start to teach the population to be proud of this fact," Haidai said. "The report says that '...as in the years of the great patriotic war, women and pensioners replace in fields, factories, and mines the men who went to the front... Women stayed and they successfully perform their duties even in extremely difficult jobs...' 430 miners of the once leading coal mining enterprise of Donbas were mobilized."
According to a report from Ukrinform, the workers were conscripted from the Dovzhanska-Kapitalna mining company in the town of Dovzhanska, which was once the leading mining operation in the region.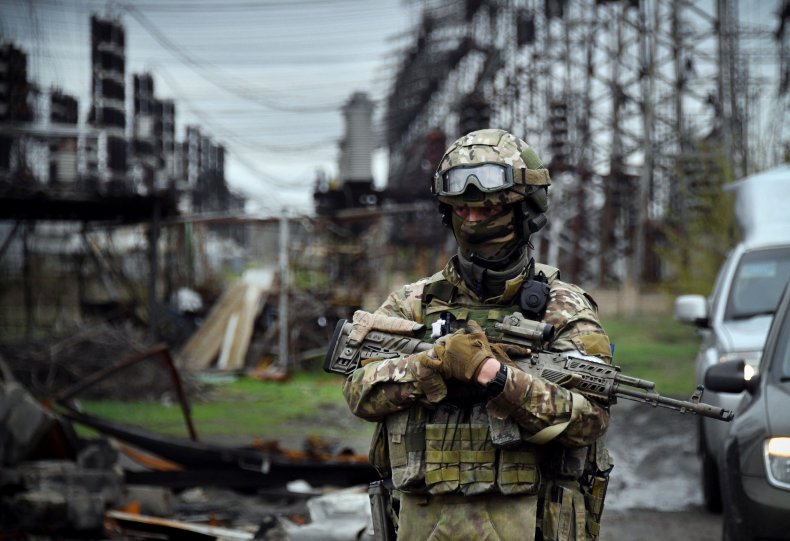 Reports emerged earlier in August that the Russian military had begun conscripting civilians from Luhansk, which came under full Russian control early last month, and was dubbed the "Luhansk People's Republic." Portions of the region had been recognized as a breakaway state by Russia since 2014. At the time, Haidai also said that the need for conscriptions had become so dire, that even miners, who were key to the region's economy, were being swept up.
"They don't bother counting the casualties, because mostly it's the residents of the occupied territories who die," Haidai said in an August 4 Telegram post. "The Russians don't need them in the future, because for eight years the population of the so-called 'LPR' has been a burden on the Russian state budget. Now the men are 'working off' these financial losses... Everyone who can be mobilized has already been mobilized on the territories that have been occupied since 2014...now even irreplaceable miners are being taken away."
Russian troops have suffered a massive number of casualties throughout the war. Colin Kahl, a U.S. Department of Defense official, estimated earlier this month that Putin's forces have seen up to 80,000 casualties in under six months. To put that number in perspective, the United States saw less than 2,500 deaths in nearly two decades of war in Afghanistan, with less than 21,000 American service members wounded.
With the invasion dragging on, recruitment for Russian forces has begun to suffer across the board. On Sunday, The Kyiv Independent reported in a tweet that in one unspecified region of Ukraine, a Russian tank battalion received only 30 enlistments when it required a total of 180, according to findings from the Ukrainian Defense Ministry's Intelligence Directorate.
Newsweek reached out to Russian officials for comment.