Putin Spies 'Killed My Father,' Says Son of Scientist Arrested on Deathbed
The son of a scientist who had been battling late stage cancer has accused Russia's security services of killing his father, after he was detained on suspicion of treason and pulled from his hospital drip.
Dmitry Kolker, 54, who headed the quantum optical technologies laboratory at Siberia's Novosibirsk State University, was suffering from advanced pancreatic cancer when he was arrested at his hospital bed on June 30.
He was flown to Moscow and taken to the capital's notorious Lefortovo prison on suspicion of spying for China.
On July 2, a Moscow court ordered Kolker be held in custody for two months pending an investigation by the Federal Security Service (FSB), which Vladimir Putin headed before he became president. But on the same day, Kolker died after being rushed to hospital, his lawyer Aleksandr Fedulov told Reuters.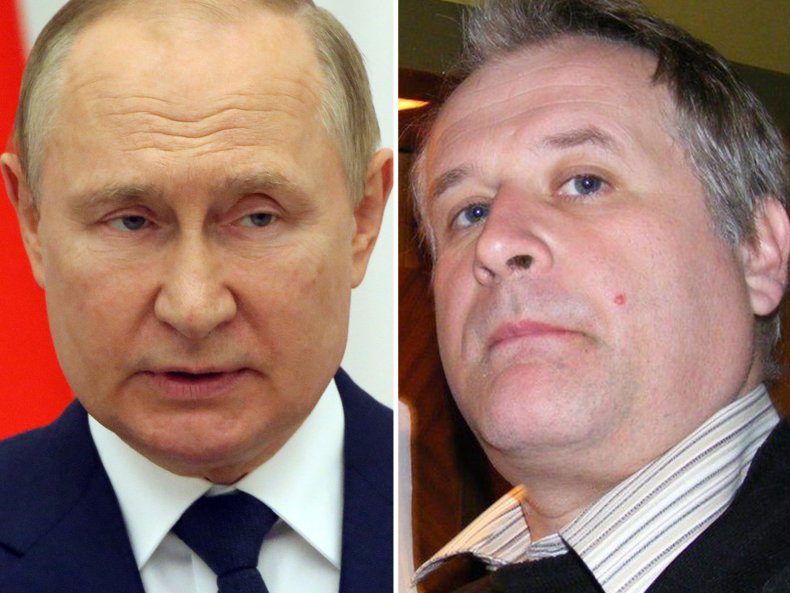 Kolker's son, Maxim, said that his father had been unable to eat on his own and had been fed intravenously before his arrest. In a social media post he denounced the cruelty of his arrest.
"The FSB killed my father, pulling him out of the hospital while knowing what condition he was in," Maxim Kolker posted on the VKontakte network. "Thank you country!!!! They didn't even let our family say goodbye."
Taking aim at the "entire state machine" behind his father's arrest, he added, "I hope you will answer for your actions. You took two two days to kill a man" adding that "now me and my family are left without a father."
Kolker was an internationally renowned scientist who held a number of patents and was a specialist in lasers. He had recently given lectures to Chinese students at an international conference, although they had been vetted by the FSB and were held in the presence of a security services agent, his son told news outlet Taiga Info.
Dmitry Kolker's cousin, Anton Dianov, told Reuters from the U.S. that the allegations against him were "absolutely ridiculous and extremely cruel and unusual to be levied on such a sick man."
"They knew that he was on his deathbed," Dianov said, "and they chose to arrest him."
Dianov told the agency that Kolker "loved his country" and insisted on working in Russia despite invitations from universities and laboratories to work abroad.
In Russia, scientists are often accused of espionage. A scientist at the Institute of Theoretical and Practical Mechanics of the Siberian Academy of Sciences, 75-year-old Anatoly Maslov, has also been detained in connection with the case.
At least 12 employees of the Siberian branch of the Russian Academy of Sciences have been targeted in criminal investigations over the last five years, Radio Free Europe reported.