Russia-Germany Pipeline Suspended Amid Tight Natural Gas Supply in Europe
A pipeline that would bring Russian gas into Germany has been suspended against concerns over the company's status under Russian law, according to the Associated Press.
The Nord Stream 2 pipeline is currently not in operation despite its construction being completed earlier this year. The German network regulator Bundesnetzagentur suspended the channel until further notice. The regulator is meant to certify the Nord Stream 2 AG as an independent transmission operator in Germany, which is required to flow into the country. The suspension of the pipeline's services was because they were unsure of the status of the pipeline's ownership.
"Following a thorough examination of the documentation," said the regulator in a statement, "the Bundesnetzagentur concluded that it would only be possible to certify an operator of the Nord Stream 2 pipeline if that operator was organized in a legal form under German law."
In response to the suspension, the Nord Stream 2 pipeline operators said that it "has decided not to transform its existing legal form but instead to found a subsidiary under German law solely to govern the German part of the pipeline."
This suspension comes as gas supplies in Europe are tightening. Newsweek previously reported that natural gas is in short supply is correlated with the reduced output from wind turbines across the region. Russia has agreed to supply more power to the rest of Europe if members of the European Union request it.
"This will create a favorable situation—at any rate, a better situation—in the European energy market in general," said Russian President Vladimir Putin during a press conference in October.
Nord Stream 2 AG has said that it cannot comment on the certification process.
For more reporting from the Associated Press, see below.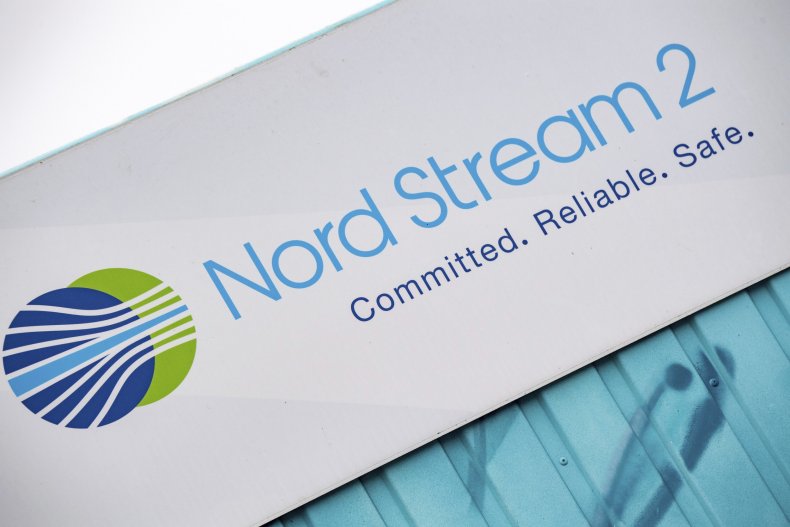 Ukraine and the United States have opposed the project.
The agency said the certification will remain suspended "until the main assets and human resources have been transferred to the subsidiary" and it can verify the documentation is complete.
Nord Stream 2 AG could not comment on the suspension's possible length and any effects on the pipeline's operational start, German news agency dpa reported.
The certification issue is "another reason to expect that the pipeline will not be starting commercial operations until about mid-2022," said Carlos Torres Diaz, head of gas and power markets at energy research firm Rystad Energy.
Given the time needed to resubmit the documentation, the pipeline would not be delivering commercial volumes of gas to Germany "before the end of the winter," he said.
Owned by Russian-controlled gas giant Gazprom with investment from several European companies, Nord Stream 2 was built under the Baltic Sea and bypasses Poland and Ukraine, raising objections from those countries.
The U.S. has strongly opposed the construction of Nord Stream 2 but reached a deal with Germany in July to allow the pipeline's completion without imposing sanctions on German entities.