Russia Has 'Gotten Its End of the Deal' From Donald Trump in Potential Quid Pro Quo Agreement, Former Federal Prosecutor Claims
President Donald Trump's lawyer Rudy Giuliani is using flawed arguments to defend the president, because a quid-pro-quo arrangement with Russia could be characterized as a bribe if it took place after Trump took office, former federal prosecutor Mimi Rocah argued Monday.
"Giuliani seems to have this idea that collusion, as defined in the Mueller probe and what the heart of this investigation is, is only about what happened during the campaign and the election. And as long as they didn't collude and make a specific agreement ahead of time, Trump would get his Trump Tower and Putin would get relief from sanctions. As long as they didn't do that during the election, it's OK," Rocah, a former prosecutor in the Southern District of New York, told MSNBC during a television interview.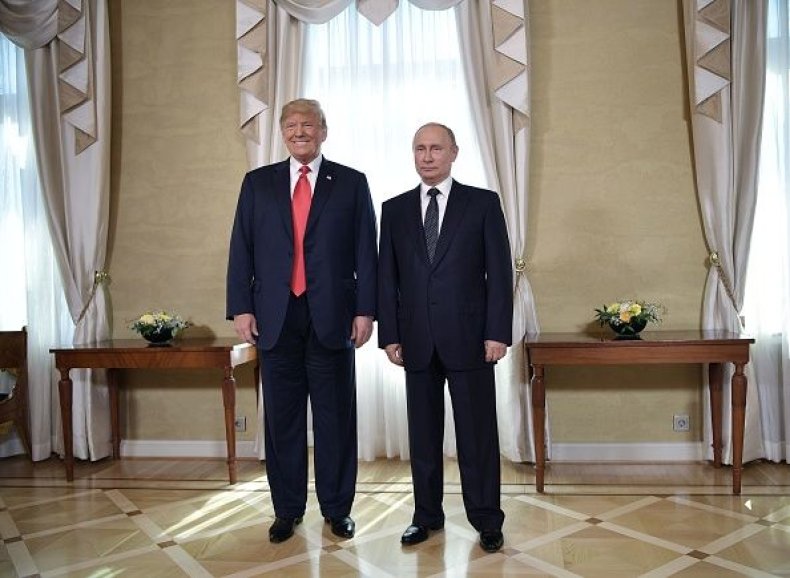 "I don't think that's right at all…. The whole thing is problematic for them, though, and maybe Giuliani doesn't understand this, that it's all one big conspiracy…. If there was a quid pro quo, it doesn't matter really when the negotiations began or ended. What matters is, Was there an intent to give something, namely relief from sanctions, in exchange for getting a Trump Tower Moscow?" she continued.
Trump's critics have accused him of pursuing policy positions beneficial to Russia since taking office. The president has weakened the North Atlantic Treaty Organization by repeatedly casting doubt on its value. Trump's Treasury Department recently sanctions on the companies of Kremlin-linked oligarch Oleg Deripaska, a move some characterized as a gift to Putin. Trump also chose not to impose fresh sanctions against Russia for supporting the Syrian government in the wake of a chemical weapons attack last April.
Rocah noted that Russia has gotten its end of the deal already if there was a quid pro quo arrangement.
Reports recently revealed that the FBI had looked into the possibility that Trump was a Russian asset.
Meanwhile, Trump's lawyer, former New York mayor Rudy Giuliani, has made a number of erratic and contradictory statements about the Mueller investigation, which is looking into whether members of the Trump campaign collaborated with the Russian government to influence the outcome of the 2016 presidential race. In multiple television interviews, Giuliani appeared to confess that Trump had told him efforts to launch the Moscow project continued beyond June 2016. He later walked back those statements, claiming that he had been speaking hypothetically.
Trump's longtime lawyer and fixer Michael Cohen pleaded guilty to lying to Congress about the Trump Tower Moscow project. He had initially claimed the efforts ended in January 2016, but Cohen now says they continued through June of that year. Cohen is cooperating with the Mueller investigation and will also testify publicly before Congress on February 7.