Russia Will Agree to Stop Building Nuclear Warheads if US Extends Arms Treaty One Year
Russia has proposed granting the United States its request for a mutual nuclear warhead freeze if Washington agrees to Moscow's calls to extend their last nuclear arms treaty for at least one year without further preconditions.
After a week of wrangling through public statements with U.S. officials, the Russian Foreign Ministry released a surprise statement Tuesday clarifying its position on the ongoing efforts to renew the New Strategic Arms Reduction Treaty (New START). The statement appeared to offer the same freeze previously dismissed as "unacceptable" by Deputy Foreign Minister Sergei Ryabkov as talks entered the 11th hour before the upcoming U.S. presidential election.
"Russia has proposed extending the New START for one year and is ready to assume a political obligation together with the United States to freeze the sides' existing arsenals of nuclear warheads during this period," the statement said.
Such a position was contingent on the U.S. agreeing not to impose any additional conditions, which have so far limited progress on negotiations.
"Our proposal can only and exclusively be implemented on the understanding that the United States will not advance any additional conditions with regard to freezing the arsenals," the statement added. "If this suits Washington, the time gained through the extension of the New START could be used to hold comprehensive bilateral talks on the future of nuclear missile control, with the mandatory discussion of all factors that can influence strategic stability."
The remarks followed Russian President Vladimir Putin's proposal Friday to extend the treaty without conditions for one year, a message that the Russian Foreign Ministry Ministry complained Monday had only been answered through social media.
White House national security adviser Robert O'Brien had replied at the time that the agreement was a "non-starter" because it did not include "freezing nuclear warheads."
Shortly after Monday's Russian Foreign Ministry statement, however, State Department spokesperson Morgan Ortagus issued a formal response.
"We appreciate the Russian Federation's willingness to make progress on the issue of nuclear arms control," Ortagus said. "The United States is prepared to meet immediately to finalize a verifiable agreement. We expect Russia to empower its diplomats to do the same."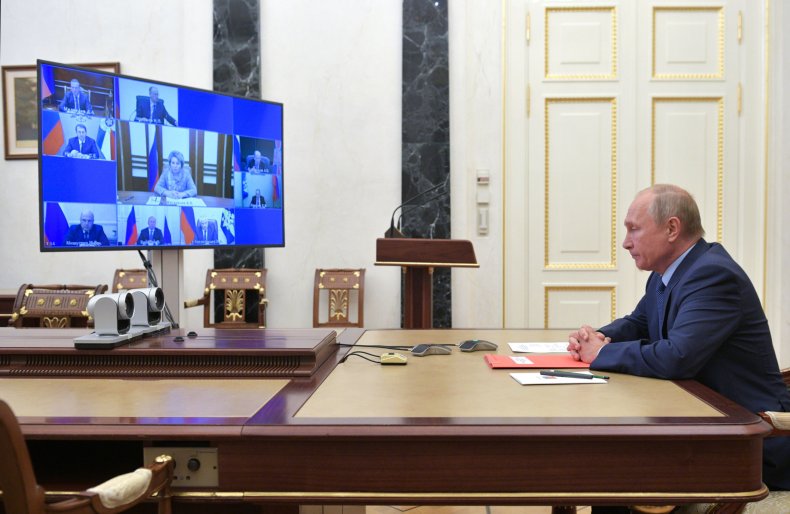 Both the U.S. and Russia have highlighted the importance of regulating their strategic arsenals but have expressed differing views on how to prevent New START's scheduled expiration on February 4.
Putin has since last year offered an immediate, unconditional extension and revised his offer Friday to include a one-year renewal that has once again been amended to include a mutual capping of the U.S. and Russian nuclear stockpiles.
After comments made last Tuesday by U.S. special presidential envoy for arms control Marshall Billingslea and confirmed to Newsweek sparked hope of an "agreement in principle," the Russian side shot down the remarks, with Ryabkov identifying the nuclear freeze as the main point of contention.
Russian ambassador to the U.S. Anatoly Antonov also warned of a "deep crisis" in relations with Moscow and Washington, and warned against U.S. attempts to "seek military advantage over Russia," in remarks sent to Newsweek at the time.
Washington has emphasized the need for a more comprehensive agreement to replace New START, one that involved new weapons systems and additional countries, such as China, which has repeatedly rejected such an offer owing to its far larger arsenal.
The agreement limits deployed intercontinental ballistic missiles (ICBMs), submarine-launched ballistic missiles (SLBMs) and nuclear-capable heavy bombers to 700; deployed nuclear air, land and sea nuclear warheads to 1,550; and deployed and non-deployed ICBM launchers, SLBM launchers and nuclear-capable heavy bombers to 800.
It is the third installment of START agreements dating back to the original signed between Washington and Moscow in 1991, just months before the collapse of the Soviet Union.