Russia Guilty of 'Criminal Thuggery' and 'Bare-Faced Lying' Says U.K. Spy Chief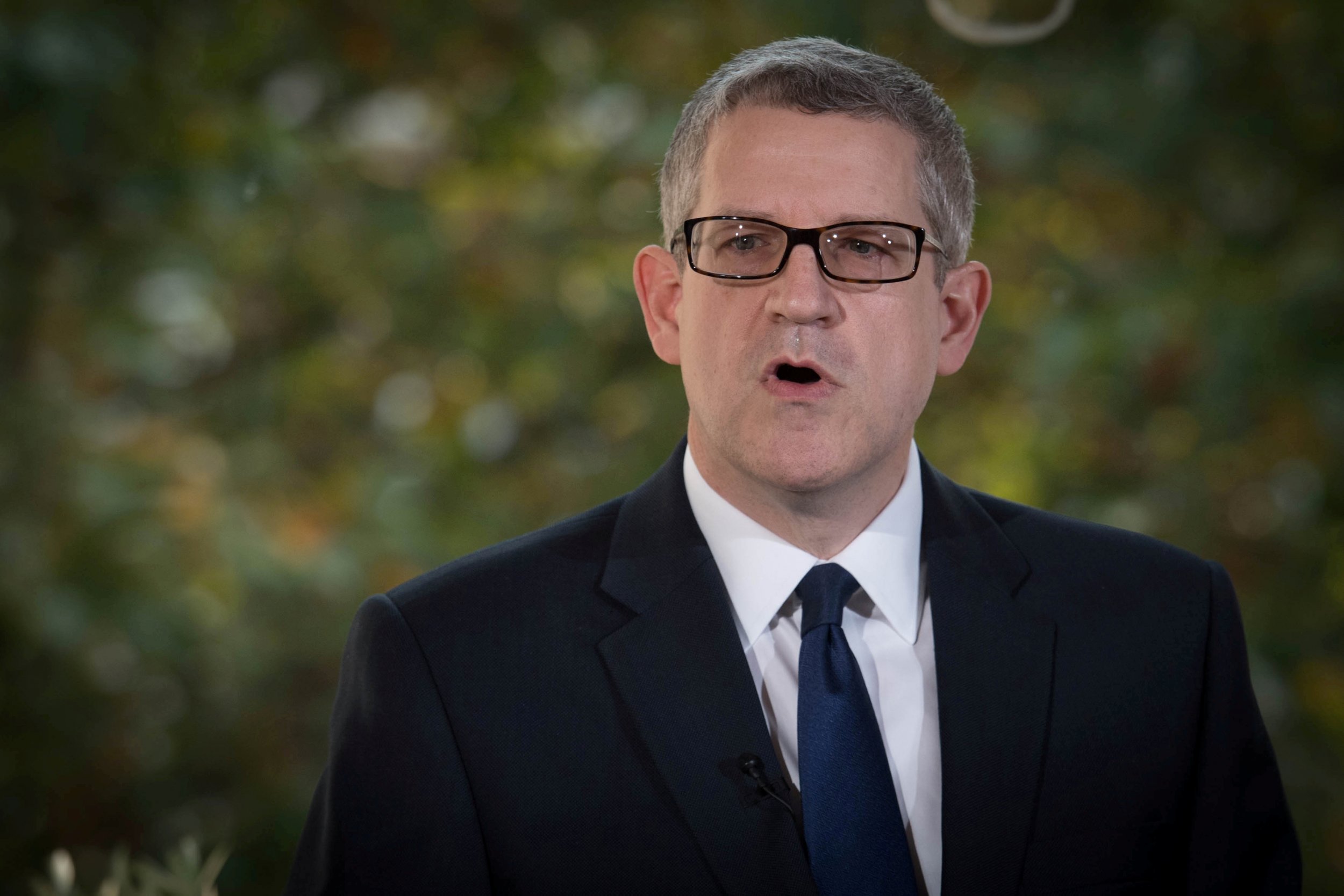 Britain's spy chief has accused Russia of "flagrant breaches of international rules."
MI5 head Andrew Parker launched an attack on Moscow, in which he accused of using its spies and military to undermine European democracies with "malign activities."
In a speech in Berlin on Monday, he told European intelligence agencies how Russia had come up with at least 30 different explanations for the poisoning of former spy Sergei Skripal and his daughter, Yulia, in Salisbury in March.
Counter-terrorism police have not yet identified a suspect in the attempted murder of the Skripals, who fell victim to a nerve agent poisoning from the Novichok family of substances.
"Bare-faced lying seems to be the default mode, coupled with ridicule of critics," Parker said.
"The Russian state's now well-practised doctrine of blending media manipulation, social media disinformation and distortion, along with new and old forms of espionage and high-levels of cyber attacks, military force and criminal thuggery is what is meant these days by the term 'hybrid threats,'" he said, according to Sky News.
British Prime Minister Theresa May expelled 23 diplomats in the wake of the attack which has further soured relations between the Moscow and London.
Parker, in the first public speech by an MI5 head delivered overseas, said that Britain wanted "a cordial relationship" with the Russian government but it needed to live up to its international obligations.
"We look forward to that day but our respect for Russia's people and desire for a productive relationship cannot and must not stop us from calling out and pushing back on the Kremlin's flagrant breaches of international rules," he said.
Parker also revealed that Britain's security services had thwarted 12 terror attacks since the Westminster attack in 2017, adding that the country faced the worst threat in decades. The current terrorism threat level in the U.K. is "severe," which means an attack is "highly likely."
Parker said that this meant co-operation between the U.K. and other European intelligence agencies was more important than ever.