Russia Hacked These Seven States in 2016 Presidential Election—And More Could follow in 2018: Report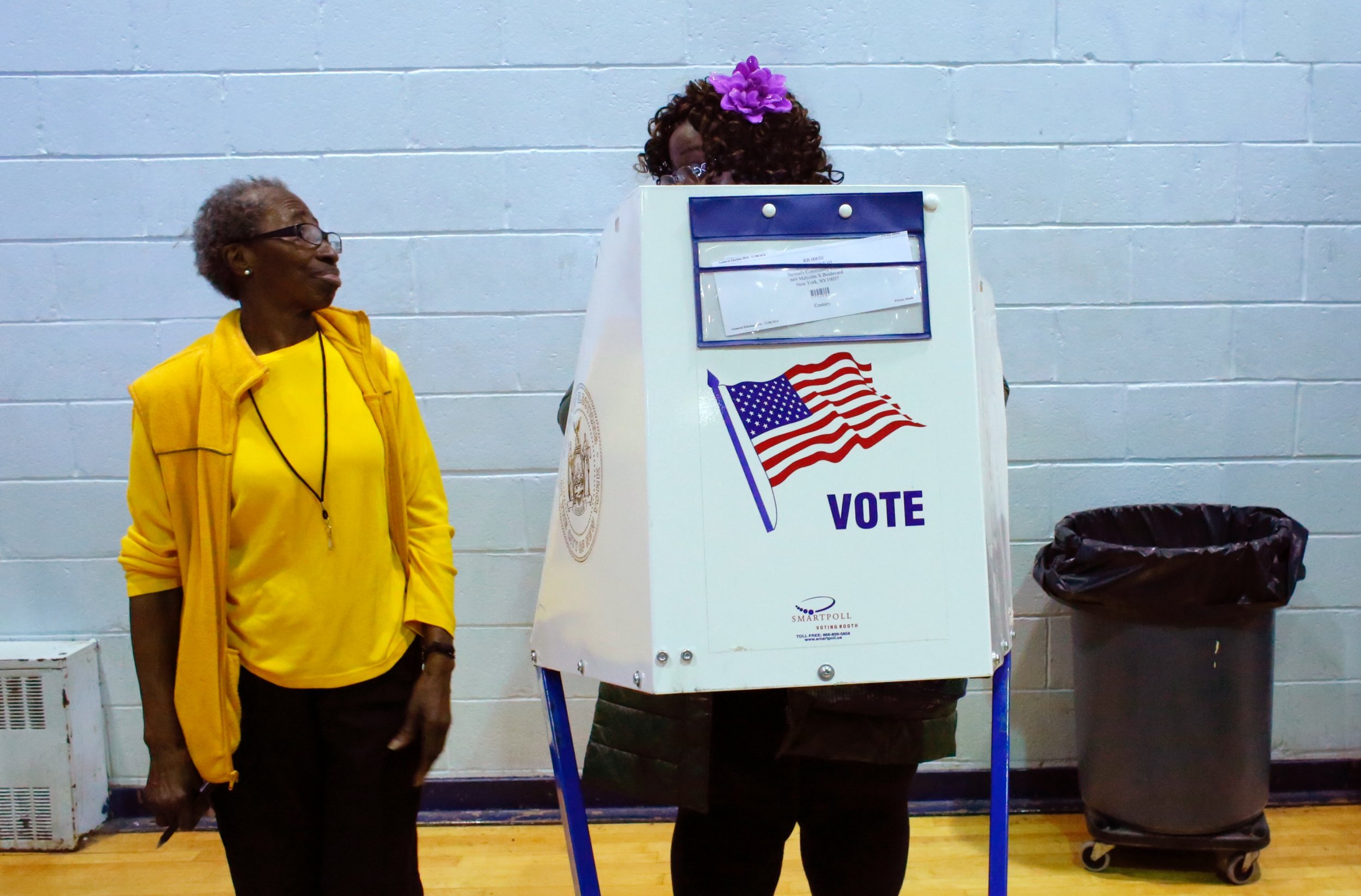 Russia managed to penetrate seven states by hacking voting websites, registration systems and databases during the 2016 presidential election cycle, according to intelligence officials. The revelation came as lawmakers and the U.S. intelligence community worked towards keeping Russian interference out of this year's midterm elections.
Related: Sarah Sanders Blames Obama for 'Past Problems' of Russian Interference—but Trump Officials Say It's Happening Now
Intelligence officials told former President Barack Obama, during his final weeks in office in January 2017, that Alaska, Arizona, California, Florida, Illinois, Texas and Wisconsin's voting systems were each compromised in some way by Russia, NBC News reported Tuesday.
Thus far, only Illinois has publicly acknowledged that its voting system had fallen victim to a form of a Russian cyber attack. All state and federal officials noted that no votes were changed nor were any voters removed from registration, according to the report.
The Department of Homeland Security's top cybersecurity official stated earlier this month that Russia had tried to attack a total of 21 total states. DHS notified election officials around the country in September about whether their voting system had been directly attacked.
While the vote totals in the 2016 election were not affected, the nation's top intelligence officials warned Congress earlier this month that Russia was already making overtures to interfere in the 2018 midterms.
"We expect Russia to continue using propaganda, social media, false-flag personas, sympathetic spokespeople and other means of influence to try to exacerbate social and political fissures in the United States," Director of National Intelligence Dan Coats told the Senate Intelligence Committee on February 13.
Coats added: "There should be no doubt that Russia perceives its past efforts as successful and views the 2018 U.S. midterm elections as a potential target for Russian influence operations."
The intricacies and strategy behind those operations were laid out in detail by the special counsel's office probing Russia's meddling. Special Counsel Robert Mueller's team explained in its indictment of 13 Russians and three Russian entities filed February 16 how Russians stole identities of Americans and incited political rallies and discord on issues like religion and race—all in an effort to favor any candidate other than Democrat Hillary Clinton.
Russia has repeatedly denied hacking or interfering in the 2016 election, while President Donald Trump also stated he believed Russian President Vladimir Putin's face-to-face denials when the pair met for the Group of 20 summit last year.