Russians had access to Cambridge Analytica's data collected from Facebook, the U.K.'s data protection authority has found, according to a lawmaker involved in the probe.
The analytics firm was made infamous by revelations about its work, including allegations it had misused the data of millions of voters in the U.S. and elsewhere, taken from their Facebook profiles.
Damian Collins, the Conservative member of Parliament who is heading an investigation into online disinformation, says that the Information Commissioner's Office (ICO) had found evidence people in Russia and elsewhere accessed the data.
"I think what we want to know now is who were those people and what access did they have, and were they actually able to take some of that data themselves and use it for whatever things they wanted," Collins told CNN.
"So is it possible, indirectly, that the Russians learned from Cambridge Analytica, and used that knowledge to run ads in America during the presidential election as well?" The Guardian reported.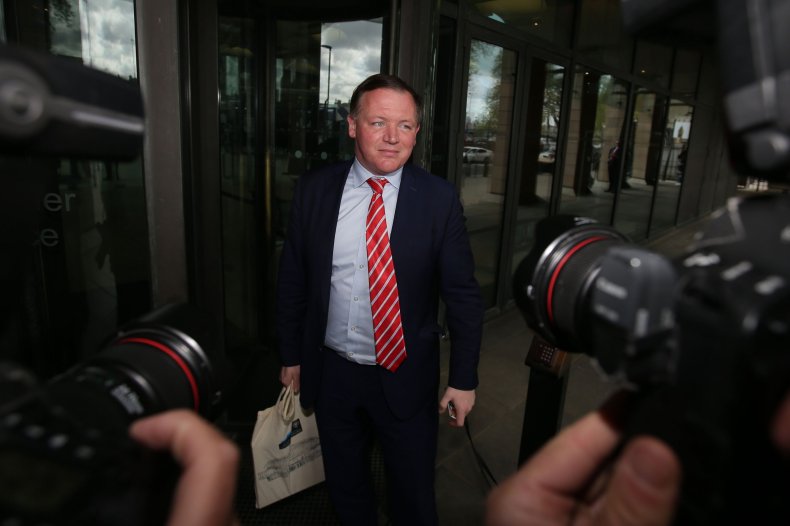 Cambridge University professor Aleksandr Kogan developed the app This Is Your Digital Life, which was used by Cambridge Analytica to gather the data.
Kogan claimed that he visited Russia in May 2014, before starting his work with Cambridge Analytica, and his next visit was in April 2016. By then, Kogan claims he had deleted most of the gathered data, and what remained of it in his possession he had stripped of personally identifying information.
Kogan told CNN he is unaware of any Russian entity accessing the data. He did not rule out inadvertent exposure of the data during his visits to the country.
"I don't know what could have happened to the data once I handed it over to Cambridge Analytica, so it is difficult for me to speculate," Kogan said, in response to Collins's comments.
Related: Who is Aleksandr Kogan? Facebook data expert brushes off Russia links, says Cambridge Analytica lied
ICO deputy head James Dipple-Johnstone confirmed last week that British and U.S. authorities were cooperating to determine the extent of the data breaches relevant to voter information in both countries.
Dipple-Johnstone told The Observer, "Some of the systems linked to the investigation were accessed from IP addresses that resolve to Russia and other areas of the (Commonwealth of Independent States)." The source of the data was not confirmed.